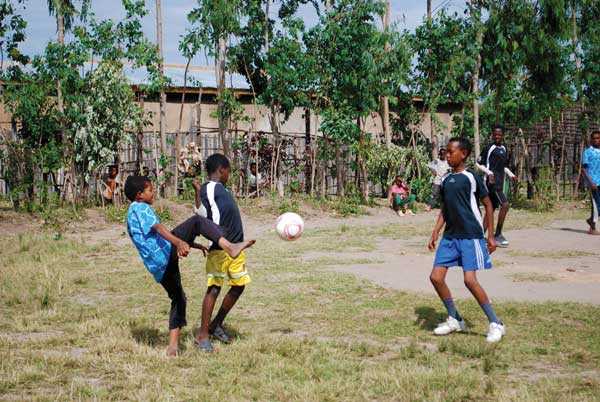 Ever wonder what happens to your boat and it's proceeds when you donate it? I certainly have. Recently I had the opportunity to meet personally with Brian Stewart, CEO of Boat Angel, at their Mesa, Arizona offices. What I found was a group of good people, trying hard to do good things and make a difference. The business Boat Angel was established to do just that. To take your discarded or unwanted boat, find a buyer for it and then use the proceeds to help people in some of the poorest countries on the planet. For instance, Boat Angel funds 20 outreach centers in Ethiopia. These outreach centers sponsor soccer camps and employ over 4,000 people. As Brian explained to me, middle class income in Ethiopia is roughly $92 a month.
After looking at the things that these humble, good hearted people are doing with the proceeds from your boat donation, I personally decided that I can probably pay for a man's $92 a month wages to help poor kids have soccer balls and have some fun in and around their villages.
I want to sincerely encourage you, our readers, to go to their website and just look at what these folks are trying to do. They are deserving of our help. Did I mention this is also a super place to locate a dirt-cheap vessel? It is. While I was there, a 16 ft. Glastron with boat, motor, trailer and title sold for $200 on their auction site. You owe it to yourself to check them out. As we approach this holiday season, a season that in our hearts we all know is about giving, you may find, as I did, that this is a very deserving organization that will put your old boat to good use.