By Captain John Curry
Ok so "match the hatch" is a freshwater fly fishing term. So what is a saltwater fly guide doing talking about "the hatch"? Like most of us who grew up floating small dry flies on a clear flowing creek, we were always taught to match our fly patterns to what the fish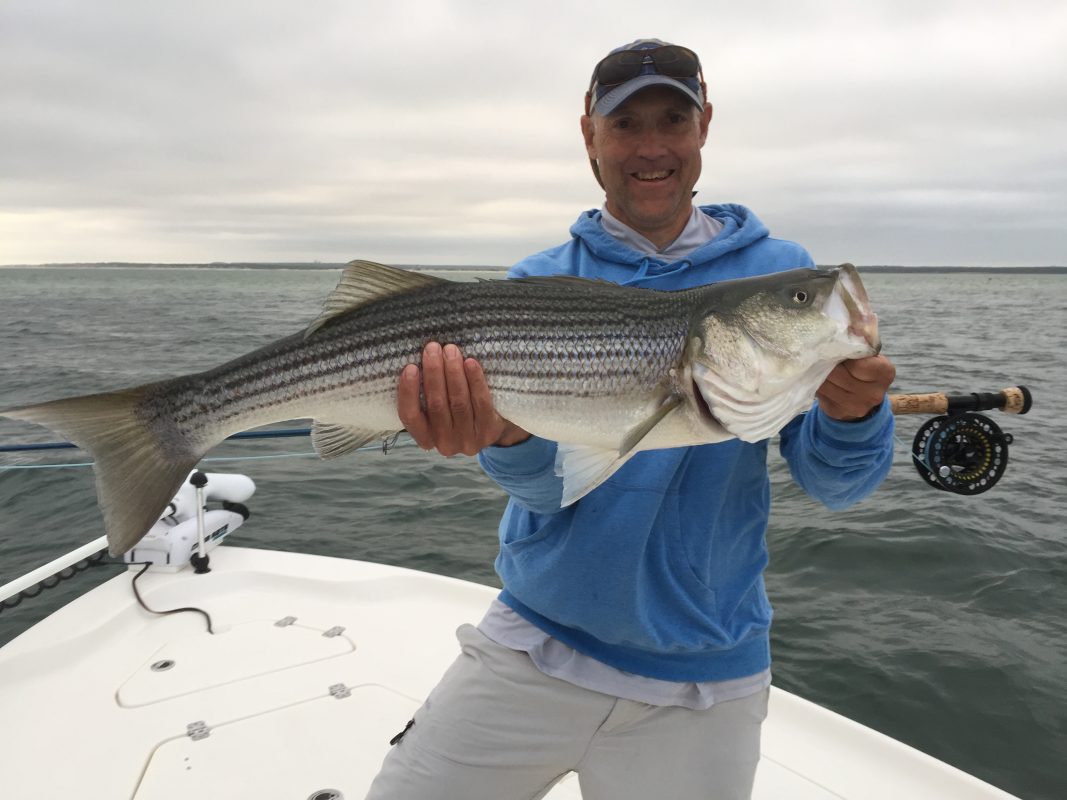 are feeding on. Heck I've even seen guys siphon a trout's stomach before release to see what they were eating! I always thought that was odd since they landed the fish on a certain pattern to begin with, but I digress. Like most of you who ventured onto larger bodies of water with much higher salinity levels in search of Striped Bass on the fly, I just assumed that mantra of matching what the prevalent bait is, was the way to land more fish. What I've learned over the years of slinging feathers on a string is a much different story. Here are a few tips that I will share after 35 years of observing bait fish and the game fish that prey on them. Think like a human and not a fish. So let's say you have a few acres of sweet corn about to be harvested. At first you love all that steamed buttery goodness, but after a few weeks of all the corn you can eat your already giving bushels of it away to your neighbors. It's the same principle with Stripers. When the first run of migrating fish show up they know that Cape Cod Bay will be full of Sand Eels. I start out the day in the early season with a typical clouser/sand eel colored pattern. Sure the fish will eat it, but try the s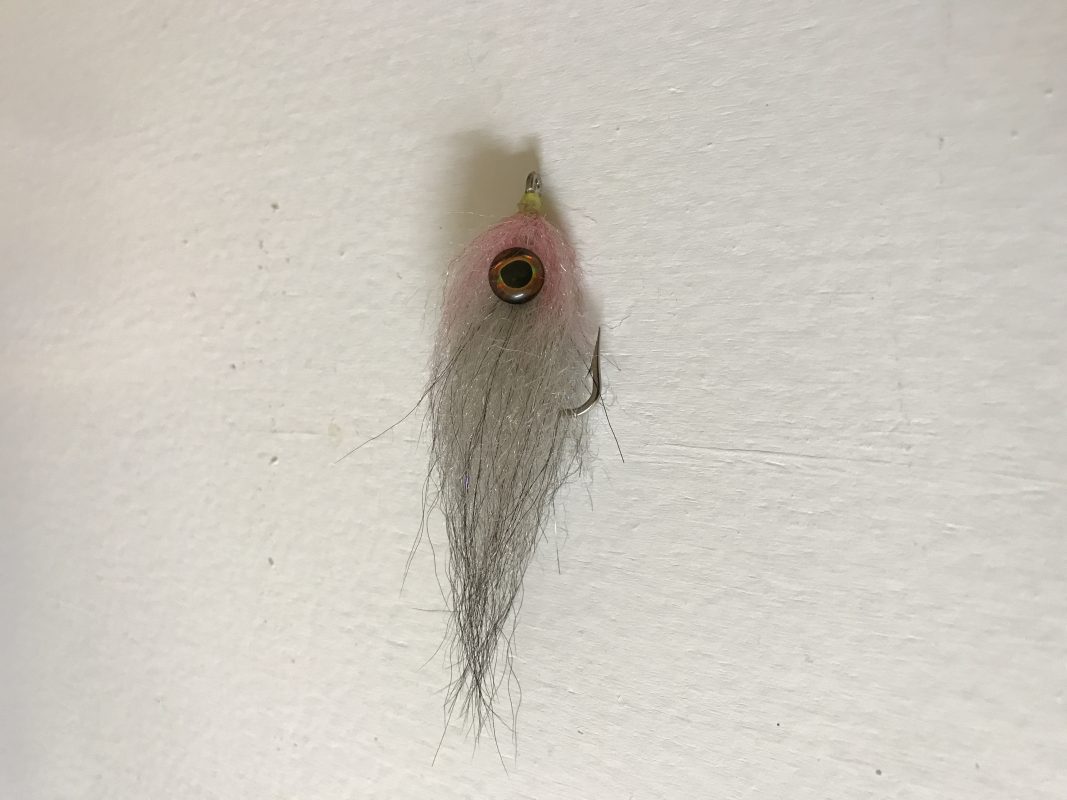 ame approach in mid-June and you will find they won't hit as readily. I start to mix up my patterns very early in the season to see what is preferred. I've had great days tossing anything but Sand Eel patterns when that was the only bait around. Know your Baitfish Calendar. Stripers have a variety of forage species to choose from on their migration and it's important to know what types are more prevalent at certain times in the areas you fish. I like to use patterns that mimic the bait that should be showing up prior to it actually being available for the fish to feed on. In Buzzards Bay we have a nice run of Grass Shrimp on the flats around the end of June. I use my redfish shrimp patterns before these shrimp show up. Stripers have an internal clock and it's no coincidence why they are where they are. Over thousands of years of evolution they know where the next run of bait will be. I've seen stripers hanging around the Bourndale Herring Run weeks before the Herring show up. Stand out in the crowd. I f stripers are working a school of Silversides and there is thousands of baitfish in the water how will a fish single out your fly in the mix? Sometimes they will,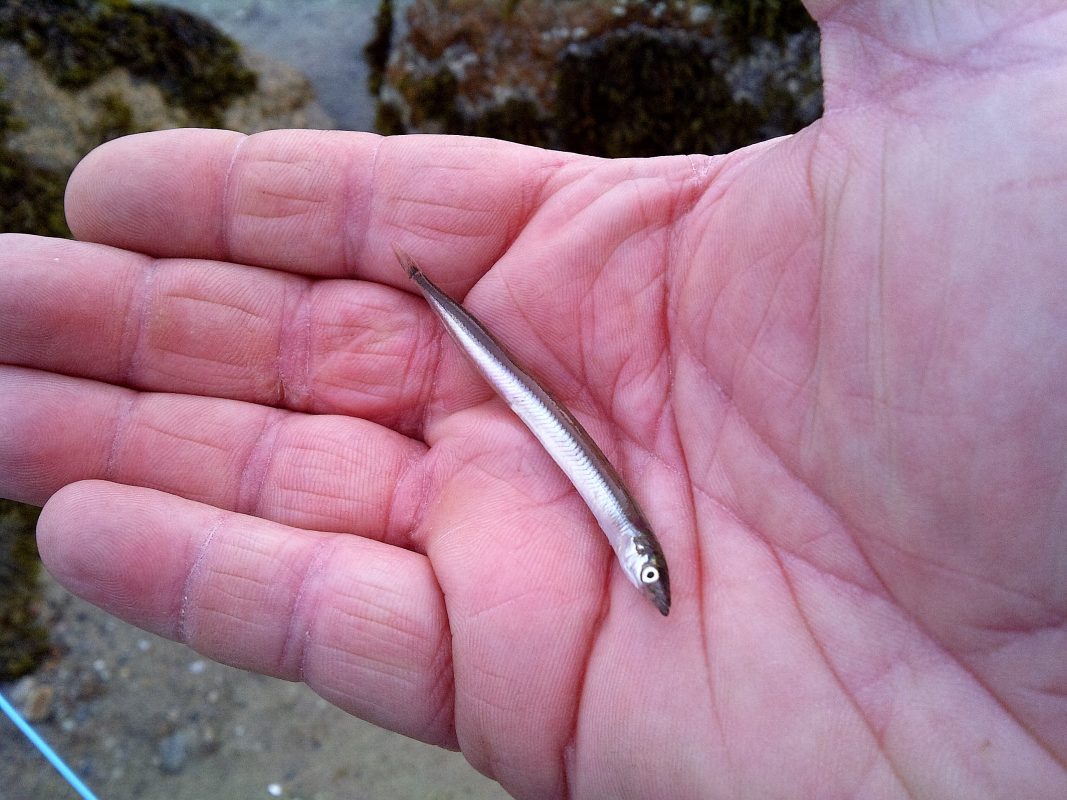 often they won't. So I mix it up with a fly that matches the size and shape, but not the color. Last season the color of choice on the north side was the Electric Chicken. The pink-yellow-chartreuse color simply stood out in a crowd of bait and the fish really loved it. We also used a pattern that I tie for Snook when the flats were full of Sand Eels and man did the fish like that pattern. Its shape is nothing like a sand eel with grey and pink colors
on a 2/0 hook. Have a Go-To Fly. F o r me it's a small Squid pattern. Small Squid are like candy to a Striper. I always have an assortment of these flies and when it's a slow day it usually saves the charter with bent rods. I hope this article gets you to mix things up this coming season. Learn your baitfish seasonal patterns and try and stay ahead of when you think they'll show up. More importantly make sure you stand out in the crowd.
Capt. John Curry can be reached at www.capefishing.net or jtcurry77@gmail.com.