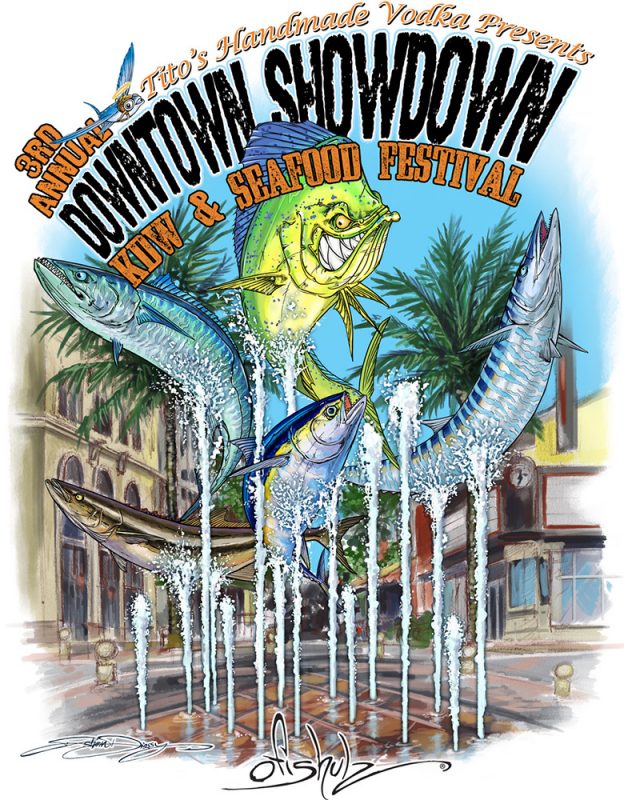 WEST PALM BEACH, Florida – Heading into its third year, the Downtown Showdown is bringing Palm Beach County's family-friendly fishing tournament event back to the West Palm Beach Waterfront, and along with it, a perfectly paired seafood festival.
With about 500 anglers expected to compete for more than $50,000 in cash and prizes, the Downtown Showdown KDW will be the biggest fishing tournament held on the West Palm Beach docks. Teams can win substantial cash awards for the biggest kingfish, dolphin, and wahoo, along with prizes for small boat, junior angler, lady angler and more
Sprawling across the beautiful, bustling downtown waterfront, the tournament and seafood fest will take over Flagler Drive between North and South Clematis Street. Not just for the competitors, this free event also includes West Palm Beach's only seafood festival featuring the area's best seafood providers, a special section just for kids, a super car show, tons of local vendors and an expansive lineup of local bands, including country artist Tom Jackson.
The Downtown Showdown got its start in 2015 when three local fishermen, John Jackson, John Mitchell and Grant Portier, created the tournament to honor their friend Scott Terry, who was killed in a car accident in 2014. Scott was an outstanding angler and community advocate who dreamed of hosting a unique fishing tournament – one that was different than the rest, a real celebration of the sport.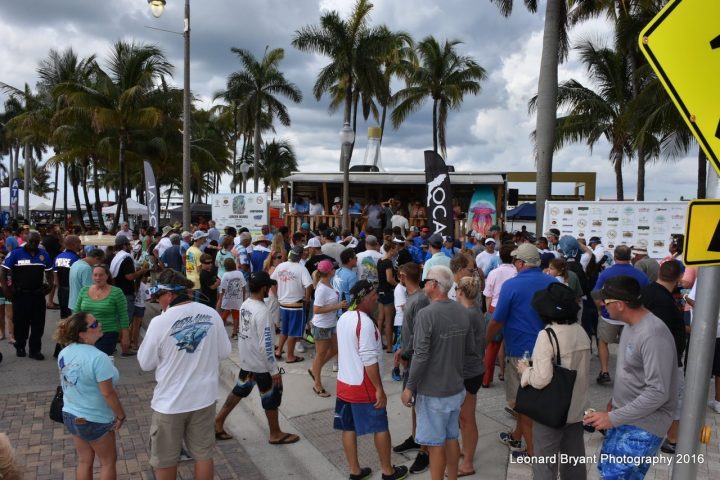 "I am so proud of what this event has accomplished these past two years," said Portier, Downtown Showdown co-founder. "Not only is it one of the area's most competitive fishing tournaments, it's also a unique family event that celebrates the salt water lifestyle – and most importantly, gives back to deserving organizations that help our local community."
Projected to raise $40,000 for charity this year, this event has inspired its founders to take their philanthropy to the next level. They created the nonprofit organization Southern Fishing Charities (SFC) to support the Downtown Showdown and raise awareness and funds for veterans. In addition to organizing and executing the Downtown Showdown, SFC offers one-of-a-kind fishing experiences, bringing the joy of fishing to veterans and their families with on-the-water fishing clinics from award-winning professional fishing teams.
As a tribute to their friend Scott, SFC will distribute proceeds from the event to Lauren's Kids, an organization that was close to his heart. Lauren's Kids educates adults and children about sexual abuse prevention. This year, the event will also benefit the Boy Scouts of America.
"The Downtown Showdown has become a catapult for Southern Fishing Charities' philanthropic efforts," said Mitchell, Downtown Showdown co-founder. "We want the Downtown Showdown to continue to be a staple of quality competition and community activism in our area for many years to come – and SFC is the perfect extension for that."
Numerous local and national sponsors, including Tito's Handmade Vodka, Southern Glazer's Wine and Spirits, Double Dees Ranch and Saloon, Cheney Brothers and Ocean Addict are on board, excited to be part of this event, which is expected to draw a crowd of more than 10,000.
For the second year now, the Downtown Showdown joins forces with three additional local tournaments to form the Beast of the East series. With a goal to crown the best kingfishing team on the East Coast, the Beast of the East includes the Downtown Showdown KDW as the first tournament of the series, followed by Big Dog Fat Cat KDW Shootout on July 8, Chasen Tailz on September 9 and Fish For Disabled Vets on August 26.
"The Beast of the East series raises the competition to a new level and incorporates three local tournaments with the same goal of making a difference in our community," said Jackson, Downtown Showdown co-founder.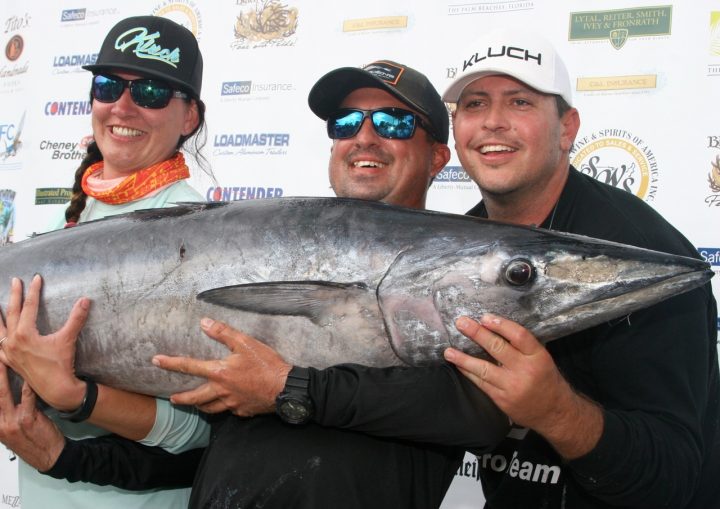 For complete information and registration, visit downtownshowdownkdw.com. Connect with us on Facebook.
EVENT SCHEDULE
Thursday, May 18 – Captain's Meeting & Dinner
Saturday, May 20 – Fishing Tournament & Seafood Festival
6 a.m. – Small boat check out
6:15 a.m. – Open class check out
7 a.m. – Lines in
11 a.m. – Welcome by Mayor Jeri Muoio, Seafood Festival begins, local bands start
3 p.m. – Scales open at the Southern Fishing Charities Stage
4 p.m. – All boats must be checked in
4:30 p.m. – All boats must be in line to weigh
4:30 p.m. – Car Show Awards at the "Florida Fine Car" booth at the corner of North Clematis and Flagler Drive
5 p.m. – Weigh-in ends
6:30 p.m. – Fishing Tournament Award ceremony at Tito's Handmade Vodka Stage
BANDS
Tito's Handmade Vodka Stage
11 a.m. (Bamboo) Tropical Duo
4 p.m. (Bad Inc.) Bad Company Tribute Band
5:30 p.m. (4NR2) Foreigner Tribute Band
7 p.m. (Tom Jackson) Country Artist
Southern Fishing Charities Stage
11 a.m. (Karen House) Pop/Classics
2:30 p.m. (Davee Bryan) Blues/Classics