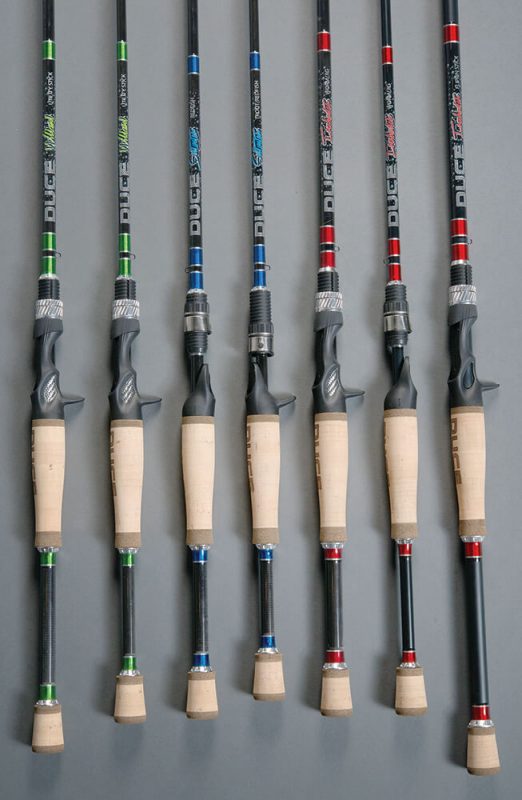 Duce Custom Rods in Lafayette, Louisiana has released a complete product line of spiral-wrap and spinning rods to meet the needs of saltwater and freshwater anglers. This second-generation features all new blanks, guides, and components that are the result of extensive research and development.
Although unorthodox looking, spiral-wrap rods offer many benefits. The guides start on top of the blank and rotate down 180 degrees, ending with the last guides on the bottom of the blank. The design minimizes twisting force of a fish pulling down on top-mounted guides. This twisting force can weaken the blank over time, and it also requires more grip strength from the angler to keep the rod and reel upright while fighting a hard-pulling fish. Spiral-wrapped guides eliminate this torque.
This might not be as big a deal for anglers chasing smaller species, but the design has other advantages. It allows for fewer and lighter guides on the rod, which equates to lighter weight and heightened sensitivity.
Duce Owner Cade Eskridge knows that once people get past the unconventional looks of his rods, they will feel the benefits. "I just want to get the rods in people's hands," he said. "Once they fish it, they'll feel the difference."
To learn more or to get your hands on a Duce rod, go to ducerods.com.