By Patrick Barone
September is here, and it's a BIG month in my book. Depending on exactly where you live this month marks the end of summer and arrival of autumn. Here in the northeast, there's a few fishing tournaments, migrations, and pattern changes that you will want to be aware of.
2017 will mark the 72nd Martha's Vineyard Striped Bass and Bluefish Derby, it's one of the highlights of my fishing year, and has been since I was a teen. Stripers, Bluefish, Bonito and False Albacore are the targeted species for this Vineyard staple. Daily weigh-ins are run to have a continually updated leaderboard. While the daily prizes of cash, fishing gear, and art is nice, it's the grand prizes of a brand-new boat for the winning shore angler and a new truck for the boat winner that have helped the month-long tournament grow over time. If you've never seen in before, check out http://www.mvderby.com/
September 22nd is the first day of autumn and this point does not go unnoticed by the baitfish. Called together and to the sea by dropping water temperatures and sunlight levels billions of small baitfish of multiple species are going to be schooling up and making their run for the ocean. During this migration, the baitfish will encounter water that is too hard for the school to pass through safely. Eddies, rips, and other current breaks will provide temporary relief for the baitfish, but will also bring them close to ambush areas being used by bigger fish. Fish the edges of these areas to trick a fish out of hiding.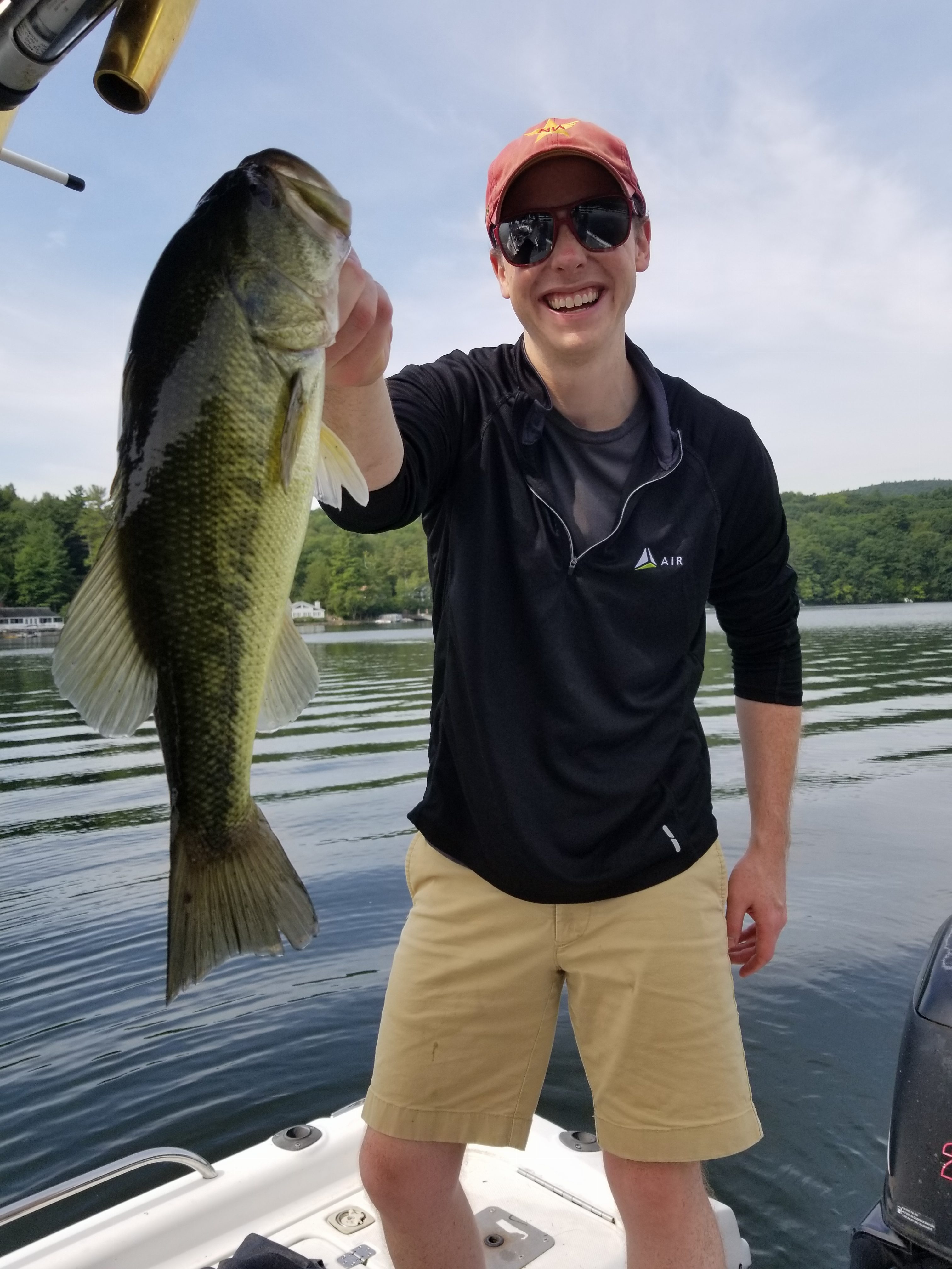 The biggest freshwater pattern change that occurs throughout the northeast in September is a return to the shallows by the majority of bass in ponds and lakes. With dropping water temperatures, bass are drawn to the areas that will warm up the quickest, and this water can be found in the shallows along the shoreline. On cool mornings, baitfish will be drawn to wood and rock piles that have held on to some of their radiant heat from the previous day, and the bass won't be far behind.
Interested in a guided fishing trip for stripers, pike, trout, and bass? Check out http://www.earlyriseoutfitters.com or contact me at patrick@earlyriseoutfitters.com.
---
FORECAST BY: Patrick is a lifelong fisherman, who has been bitten by the fly fishing bug. He is also the co-founder/co-owner of Early Rise Outfitters, a year-round catch and release fly fishing guide service dedicated to providing enjoyable angling adventures throughout Massachusetts, with an emphasis on education and conservation.