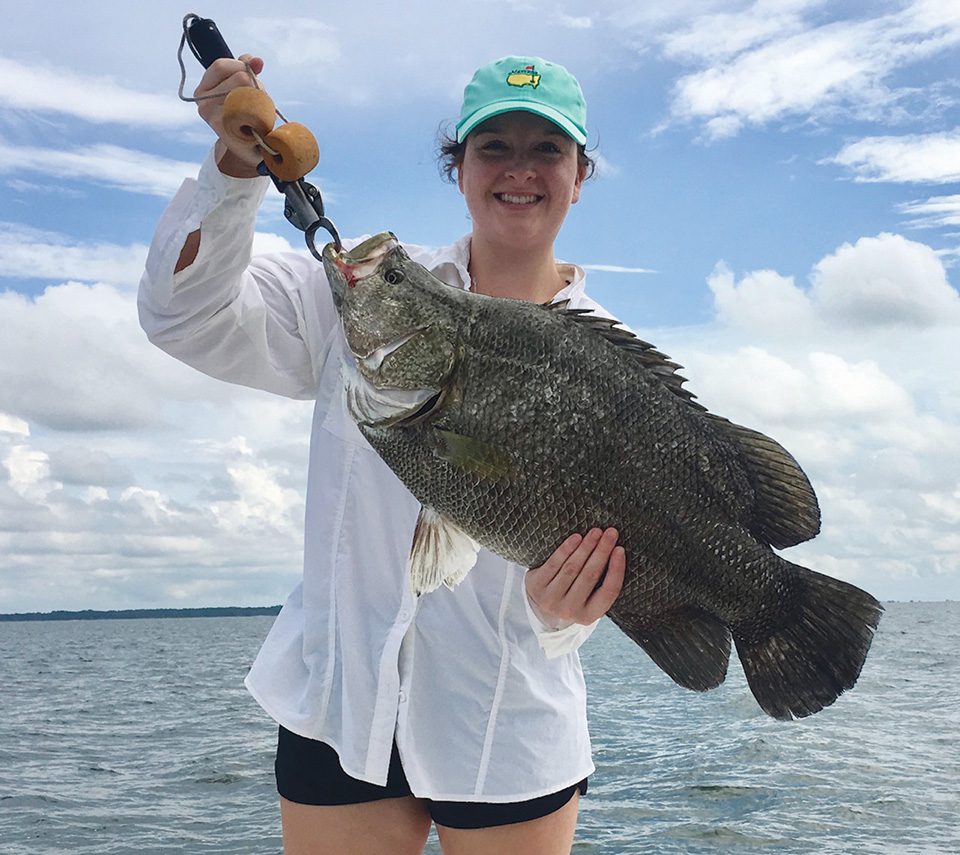 By Randy Cnota
If you've ever wanted to check the mighty tripletail off your bucket-list, there's no better place to do it than the waters off Franklin County, FL. and the city of Apalachicola. The tripletail population is extremely healthy in these waters, and the friendly captains and crews who work here are ready to put you on them.
Capt. John Sapp, with Robinson Brothers Guide Service, consistently puts his clients on giant tripletail. He credits the area's abundance of shrimp and other baitfish along with the flow of the Apalachicola River for creating the perfect scenario for tripletail to flourish… and flourish they do!
Everyone around here knows these fish like to hang around floating structures, like buoys and channel markers, but John and other guides like Capt. Ken Finch have these fish located on deeper and less obvious structures that most people don't know about. All the visible spots get a lot of pressure from anglers, and while they will produce fish, hiring a seasoned local guide will greatly increase your odds of bagging a really big fish… or several of them!
While the size and numbers of fish that have been coming out of this area has been nothing short of amazing, they are heavily pressured. Finding and catching the bigger fish isn't just as easy as pulling up to a buoy and tossing shrimp out. Understanding their seasonal movements, feeding habits and their locations around deeper structures that hold fish, makes all the difference. These guides know how to read conditions and account for tide and wind currents and know how to piece it all together and time the day perfectly. This puts clients in the best position for success. Anglers can harvest two triple tail over 18 inches, per person, and while they are most excellent table fare, catch and release is often the name of the game.
Anglers who haul their boats to Franklin County will find an abundance of launch locations, facilities and accommodations that make this easy going. A bucket of live shrimp and some basic artificial lures and terminal tackle will usually get the job done.
Franklin County offers great offshore fishing as well, but the inshore waters offer anglers a wide variety of species to pursue like speckled trout, redfish, jack crevalle and flounder, just to name a few. As we transition into cooler weather, you can expect the bite to heat up for all of these species of fish, so get to Apalachicola, Fla. soon and check out this insane inshore tripletail action and more!
For more info and a complete list of rentals, charters, supplies and more, visit www.floridasforgottencoast.com.