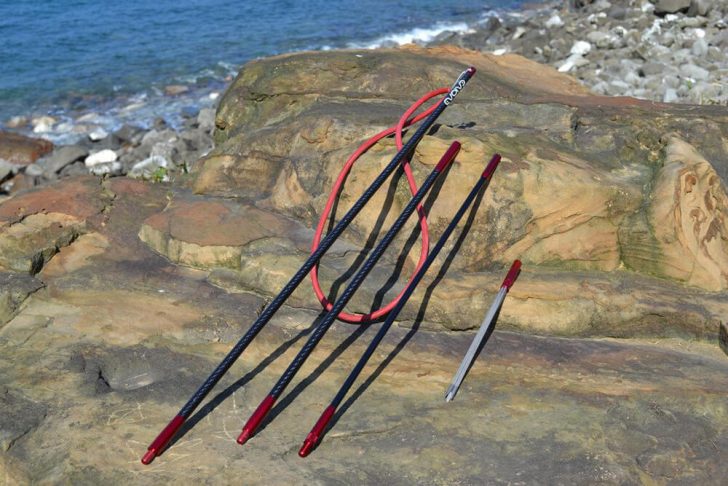 Imagine transforming your breakdown polespear into four to eight different combinations. With Evolve's Carbon CT Transformer Series, you have a single polespear that can be adapted to all occasions and all conditions.
These polespears, made in Kona, Hawaii, are constructed using exclusive Japanese high-strength T700 carbon with fittings made of aircraft aluminum.
The Transformer line includes 6-, 7-, 8- and 9-foot sizes, and each of these CT models can be broken down and paired with additional bands and 3-prongs to create the perfect polespear for the situation or even multiple spears that can be shared with a buddy. Need a long spear for distance shots and a short one for holes? Evolve's Transformer has you covered all with the same spear.