by: Dan Carns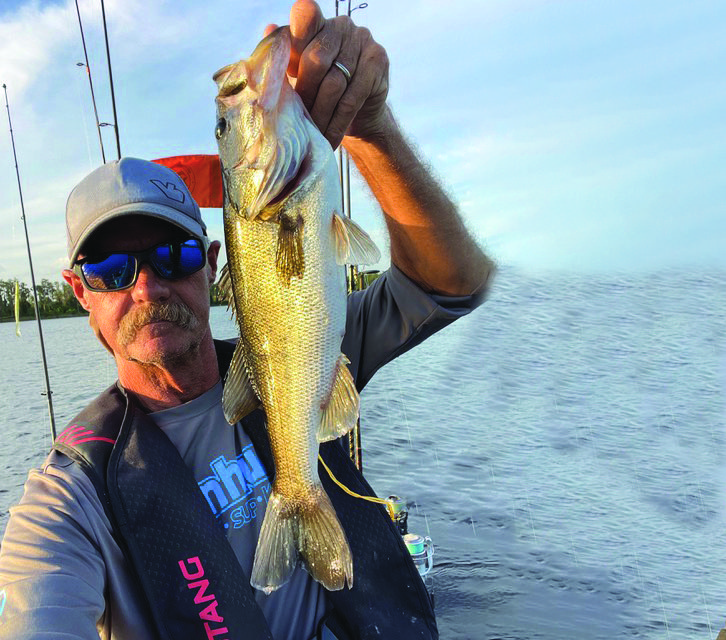 As anglers, we have a tendency to repeat what we know. We go to the same bodies of water, fish for the same species and continue to do the same things over and over. I had the chance to join the new FKBT (Florida Kayak Bass Trail) this past winter and it was a real change for me. I have been intensively fishing salt water here in S.W. Florida for about fifteen years. Eventually guiding and perfecting my saltwater game as a guide and instructor for Gulf Coast Kayak. Mind you that I have freshwater fishing running through my veins but during my time in the Matlacha area it was all salt, all the time.
I have fished in many individual, day long tournaments but have never fished in a trial series. When my primary sponsor, Vanhunks Boarding, told me that they were going to be one of the main sponsors for a new freshwater tournament series I jumped at the chance to join them. This new club is the result of a huge effort by Christopher Bailey, Shawn Spears and ultimately Todd Quillan to hold professional tournaments in Florida. This tournament takes place across the State and covers about eight months out of the year. The entry fee is super cheap compared to other national trials and is also affiliated with the KBF Series. Another great attraction for fishing this series is the larger than usual individual payout after each event. You are not required to fish in every event but the more you score from the CPR (catch, photo, release) scoring system the better your chances to become Angler of the Year, receive a Vanhunks Elite Pro Angler Fishing kayak plus bragging rights!
I have to admit that I was unprepared for some of the fish I tangled with in the first two lakes. I have been fishing for freshwater Bass most of my life, first in Georgia and Alabama as a child and then northern New England as an adult and only recreationally so my gear was light weight with small diameter line and leaders. After I joined the club a bunch of the members offered me some start up advise that I apparently didn't heed. I hooked into five of the biggest Largemouth Bass of my lifelong career and lost them all due to "light weight" gear. I left my typical freshwater gear home and used my saltwater setup for the next event with a much better result. The following events were an absolute blast featuring big fish and new waters for me.
All the guys I spoke to were super generous with advice regarding lures, setups and general help as they knew I was unfamiliar with the freshwater scene here. Consider stepping out of your comfort zone and join this awesome group of kayak anglers. You can find them on Facebook @ Florida Kayak Bass Trail.
It's A Wild World-Get Out There
IG @paddlinandfishin