The Exuma Cays Land and Sea Park was the first National Park in The Bahamas. It was also the first to be designated as a "No Take" marine reserve in the wider Caribbean in 1986.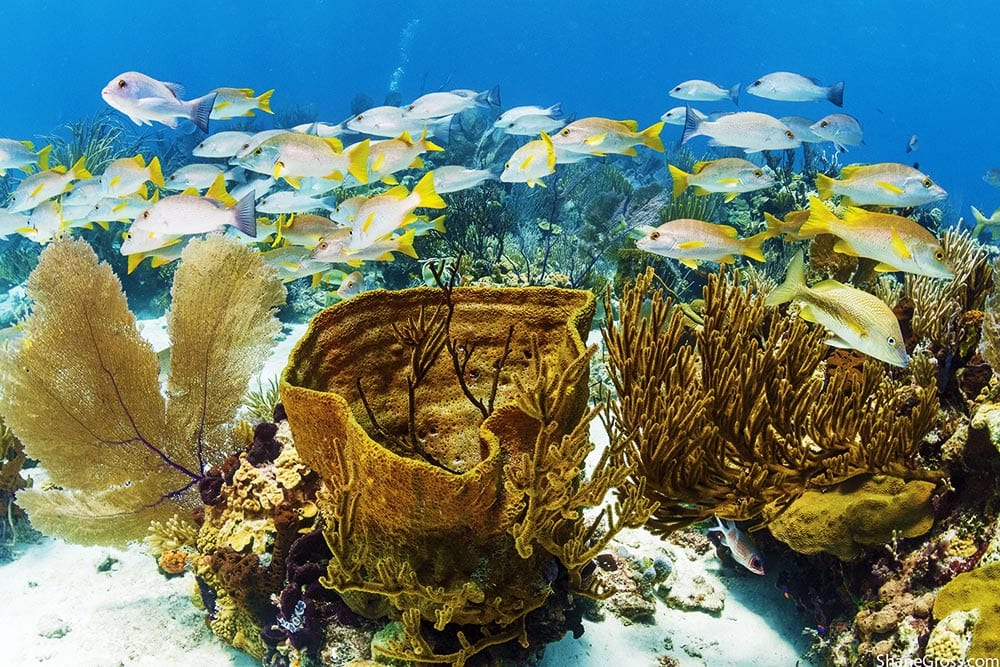 Bahamas National Trust is the only non-governmental organization in the world mandated to manage a country's entire national park system. This includes 32 national parks that protect over 2.2 million acres of Bahamian biodiversity.
The Bahamas National Trust has protected the Exuma Cays Land and Sea Park since 1959. The park provides a look back at how coral reefs once were and a glimmer of hope for the future. Seen from the surface, the waters of the Exuma Cays Land and Sea Park are enchanting, with more shades of blue than Crayola offers. The real magic, however, is under the water where vibrant reefs teem with life. This is the result of almost 60 years of protection as a marine park.
In 1986, the Bahamas National Trust took the bold step of making the park a no-take marine reserve. The success of the Exuma Cays Land and Sea Park for protecting populations of key species and preserving the health of coral reef ecosystems is a testament to the foresight of its founders, who recommended protecting an entire landscape. This includes islands, nearshore habitats, like mangroves and seagrass beds that serve as nursery areas for many species, inshore and offshore reefs, and deep-sea areas. In doing so, they recognized how connected all of these areas are and how effective conservation includes protecting intact ecosystems rather than small pieces.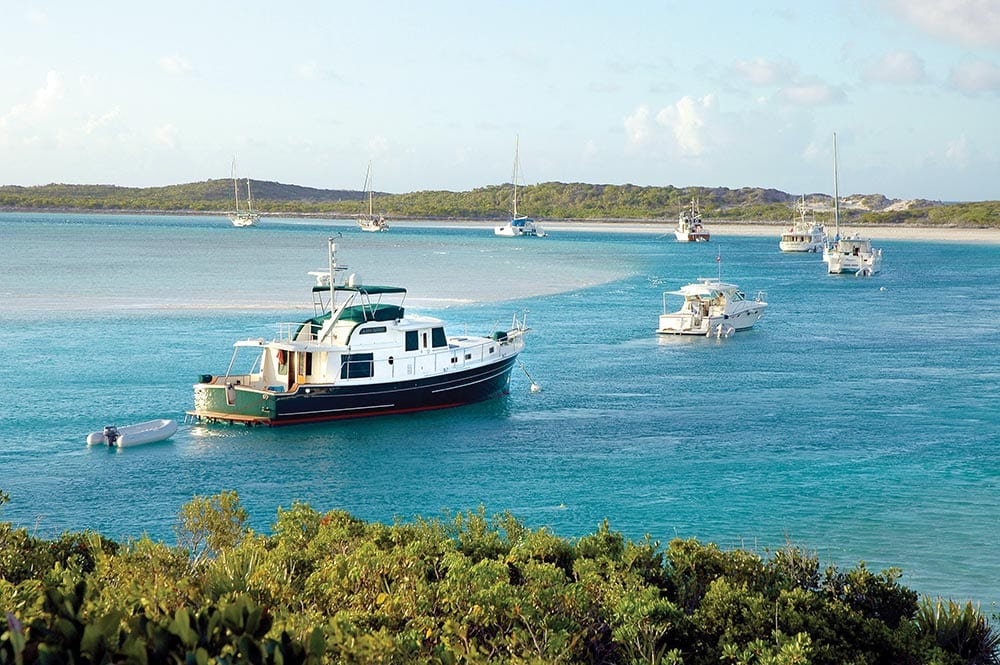 In the 1980s the idea of ecosystem protection advanced further. The park became a refuge that prohibited any removal of marine life or other resources. Active management of users by The Bahamas National Park, including patrols of the park and installation of moorings for visitors to prevent damage from anchoring in sensitive areas has further promoted conservation of the park, resulting in the healthy reefs and marine life that we see today.
Exuma Cays Land and Sea Park Threats
The Exuma Cays Land and Sea Park is not without its threats. Illegal poaching still remains an issue in some parts of the park. As the wonders of the park attract more visitors, balancing ecosystem protection with visitor use is also a challenge.
The case of the Exuma Cays Land and Sea Park highlights the ability of a large and well-managed marine park to not just preserve the beauty of an area. They also provide critical protection to marine life to maintain the delicate balance of coral reefs and other marine ecosystems.
The Bahamas National Trust is a non-governmental, non-profit, membership organization. They are working to protect Bahamian natural resources by building a network of national parks and promoting environmental stewardship.
For more information, visit https://bnt.bs/donate/ or contact Lynn Gape:  lgape@bnt.bs
By Capt. Joseph Ierna Jr.