By Braeden Smaykiewicz
The time is finally here! It is time for Fall fishing on the ponds, that usually means for many fishing for smallies or largemouth, or one of my favorites, trout. Trout are an aggressive fish that a lot of people like to eat and a lot of people like to catch.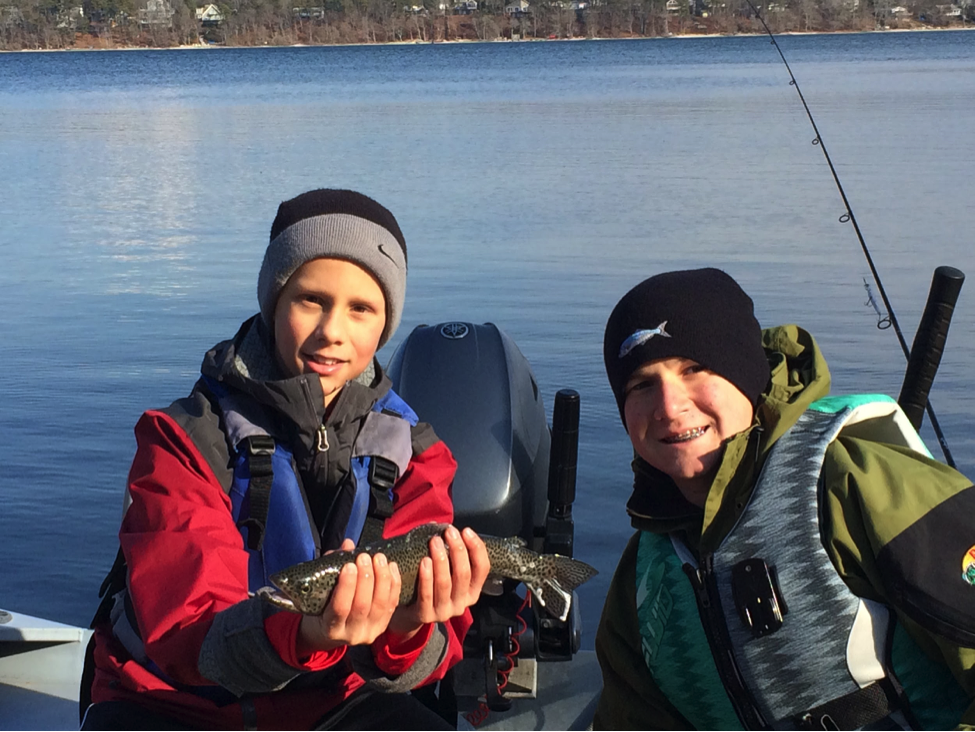 Trout are a very common fish to catch. They tend to stay close to each other or in small groups. A very good technique for catching trout is to troll the edges of the pond. To troll the pond we usually use bright colored spinners or swim baits. When you are trolling the pond and you come up on a big pod of fish one of my favorite, and very efficient, ways to catch them is to cast at them. Also if you are really cold one of my many tips to you is to stay out of the wind and use the trees as a buffer.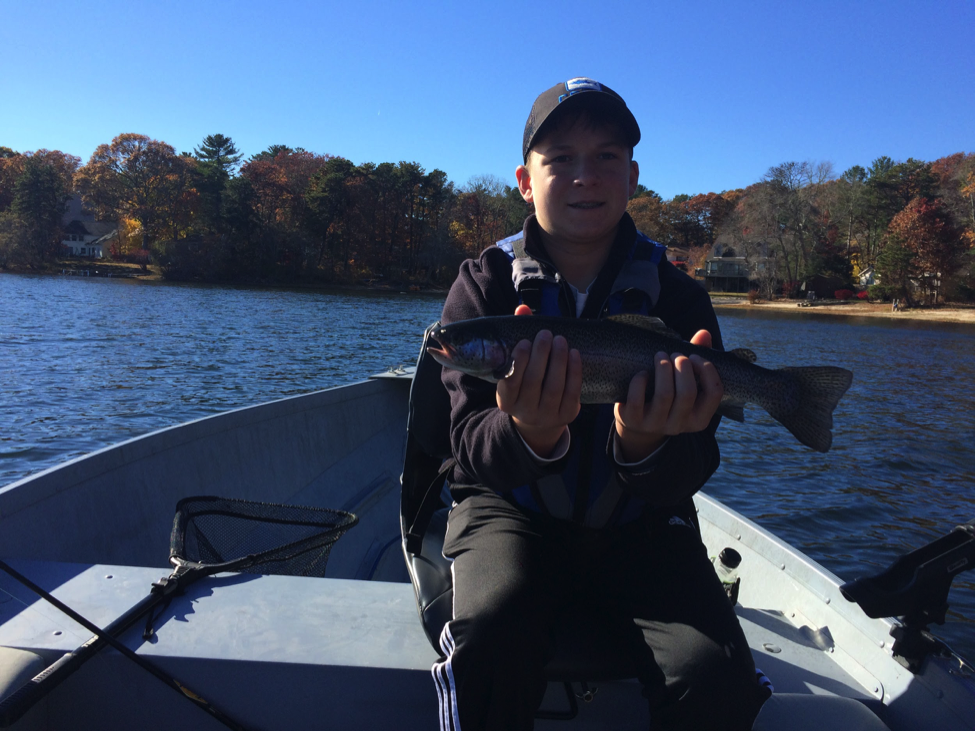 There are other ways to catch these beautiful fish too if you don't have a boat, some of the other ways to catch these fish is to use powerbait. Another way to efficiently catch Trout is to use live shiners on a bobber, you can also use worms in the same way. Also you can cast on the deep drop offs on the beach with a swimbait or some kind of hard plastic.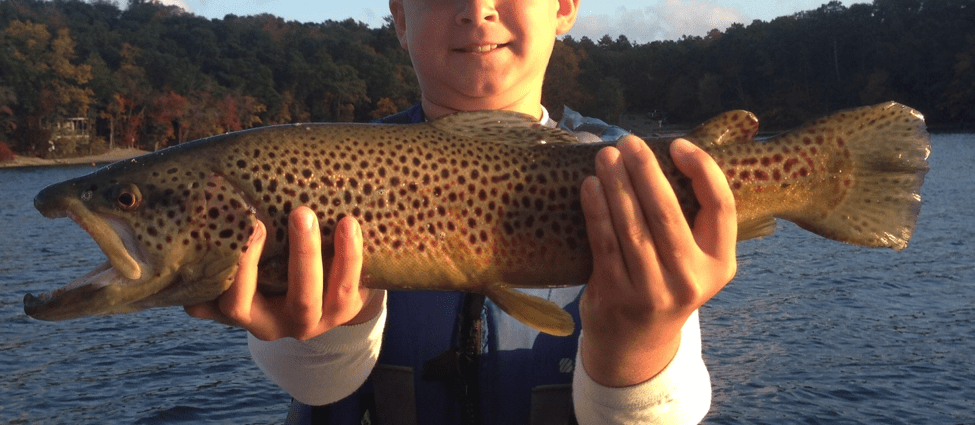 Some great places to catch trout that are stocked are Ashumet Pond, Peters Pond, and Mashpee Wakeby
I hope you all have a great time out there catching a whole lot of Trout and make sure you dress warm and wear layers
---
Braeden Smaykiewicz is a 13-year-old avid fisherman. He began fishing at 4-years old and has experience catching everything from fresh water species to saltwater, inshore to offshore.