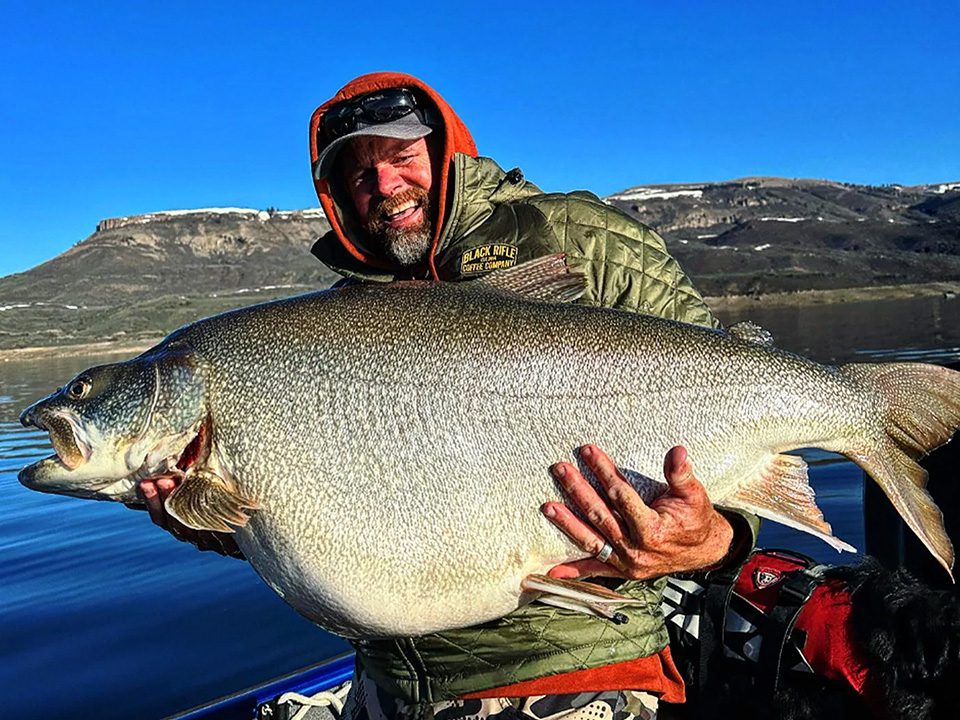 If this potbellied 73.29-pound lake trout isn't a new world record, it should be.
Scott Enloe and his son Hunter were fishing an undisclosed Colorado lake in early May when Scott hooked into the 47-inch-long monster on a 6-inch tube jig and 10-pound test. According to Free Range American, it took 13 tense minutes to fight the huge laker boat-side, and both men had to haul it over the side because their net was too small to land the fish.
The fish was full of eggs and had an incredible girth of 37 inches. After some photos and measurements, they released it to go lay those eggs and spread the genetics for obesity.
The IGFA all-tackle world record for lake trout weighed 72 pounds, even. It was caught in 1995 by Lloyd Bull at Great Bear Lake in Canada. With the strict procedures required by IGFA for record consideration, it is unlikely Enloe's fish will break the all-tackle world record, but there is a chance the organization will consider it for a world length record.
The current Colorado state record weighed 50.35 pounds. It was caught by Donald Walker in 2007. We're not sure about Colorado's record submission requirements, but most states require a weight taken on certified scales.
Regardless, it is the fish of a lifetime for Enloe, and if it doesn't qualify for a record… it should.
To read the full report from Free Range American, go to https://freerangeamerican.us/world-record-lake-trout-enloe/