Fishing Forecast
By Patrick Barone
Hello Everyone and Happy February! It might be hard to tell, but depending when you are reading this Red Sox pitchers and catchers report to Spring Training in less than two weeks, which means it's Spring, right? In my own experiences, February is historically a tough month to find open water. I am not an avid ice fisherman and tend to seek out flowing rivers, often looking for new locations to fish; keeping in mind the journey can often be as important as the destination.
If you want to get out and fish this month, my first suggestion is to go outside your comfort zone and fish for some new species. When I was young, my father would take us to the local marinas where he would check for open water around the boat docks; if nothing was open he would drill a hole. We then fished for smelt with a mix of sabiki rigs and live bait. This was certainly not a gamefish, but great fun as a kid when we caught them on ultralight tackle; often 4 and 5 at a time. As I got older and able to withstand the elements a bit more, we targeted open-water winter panfish, bass, and pickerel.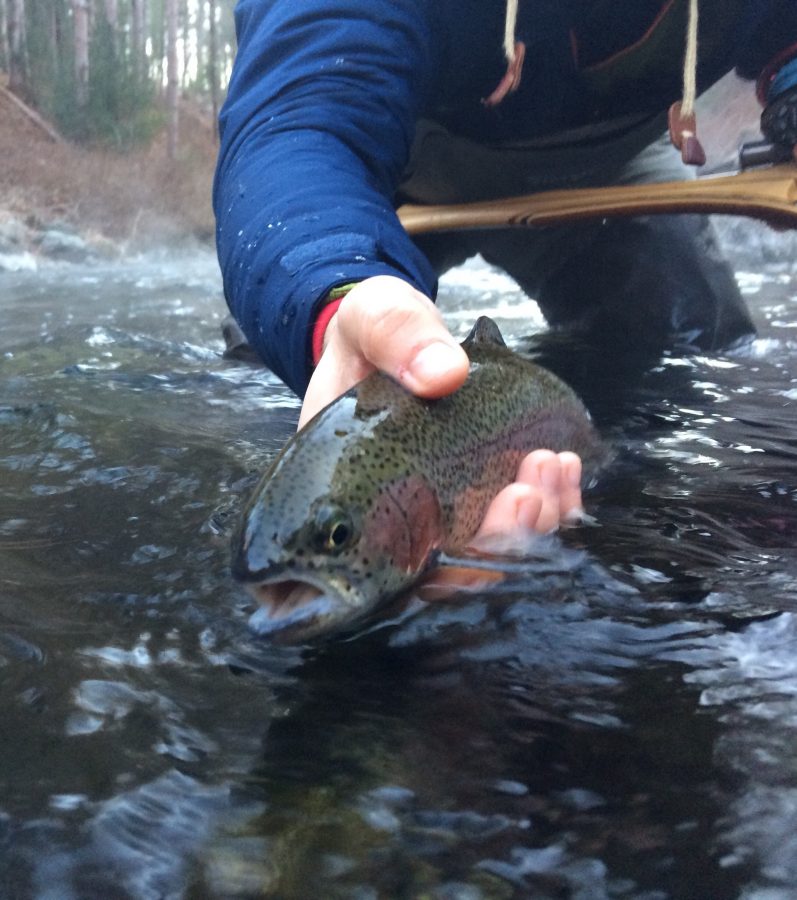 Each season on the water I learned more and more about the annual cycles of our gamefish as well as our baitfish, and have greatly benefitted from this knowledge in different fishing situations. Knowing what the baitfish are doing and why they are doing it is a very important step in the process of breaking down water and maximizing fish-catching results.
Another suggestion I have is to find a new blue line on a map, and follow it. As often as I am able, I like to break away from the easy-to-find and well-known locations to chase a meandering stream through the woods. While you may not catch the same sheer numbers of fish you do in your honey hole, the reward for your effort can be much greater.
Use the internet and research to learn about the river beforehand, most importantly to find ingress and egress points, and locations to park and fish. However, anyone that does this knows in order to learn the most about a new location there is no substitute for being on the water. This is the type of territory where short, lightweight fly rods excel. I like to hike with a 7' 3wt rod. This is light enough to gently present a cast while still stout enough to handle any larger fish I may bump in to. Get out there with a standard assortment of attractor flies and midges, and be sure to flip some rocks to check out the local insect life while you fish to try and match the hatch as best as possible. Stay warm, stay safe, and tight lines everybody!
---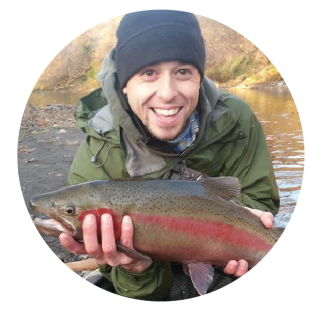 FORECAST BY: Patrick is a lifelong fisherman, who has been bitten by the fly fishing bug. He is also the co-founder/co-owner of Early Rise Outfitters, a year-round catch and release fly fishing guide service dedicated to providing enjoyable angling adventures throughout Massachusetts, with an emphasis on education and conservation.