There's nothing better than a fresh-caught meal shoreside. And there's no more convenient way to do it than with a FireDisc Portable Propane Cooker. Designed to cook large meals outdoors, the FireDisc features a three-piece, fold-flat design that makes it extremely portable and stowable, yet sturdy and large enough to cook big meals quickly with precise heat control.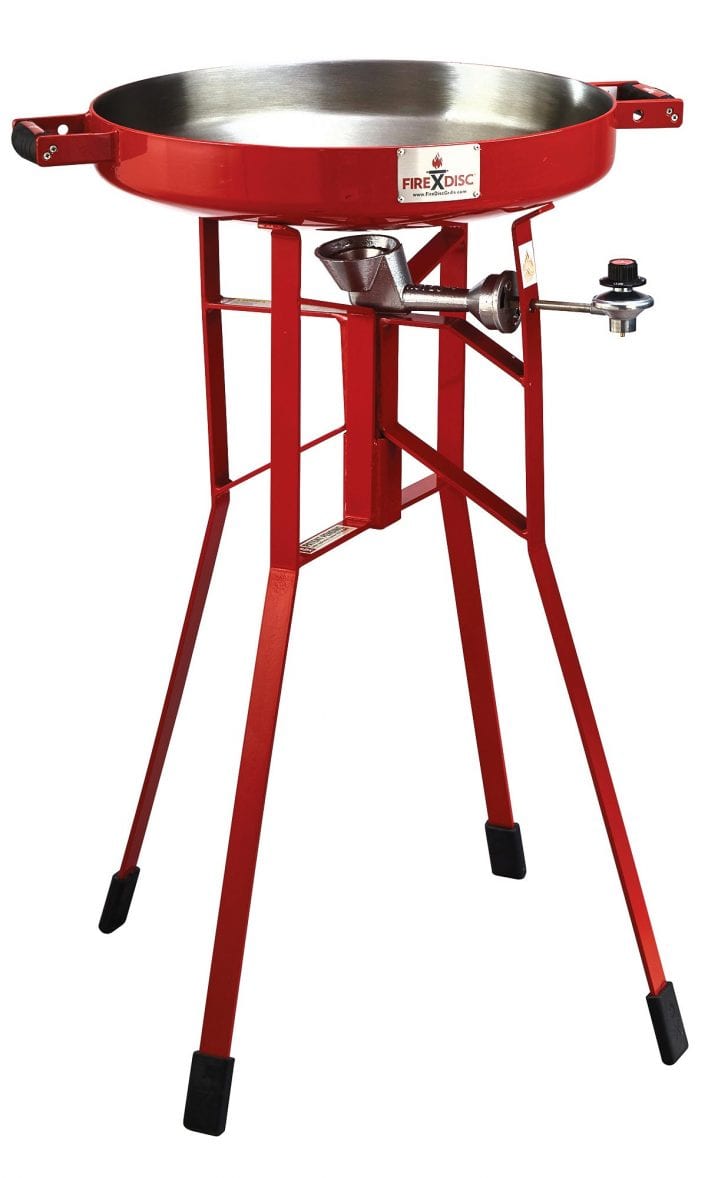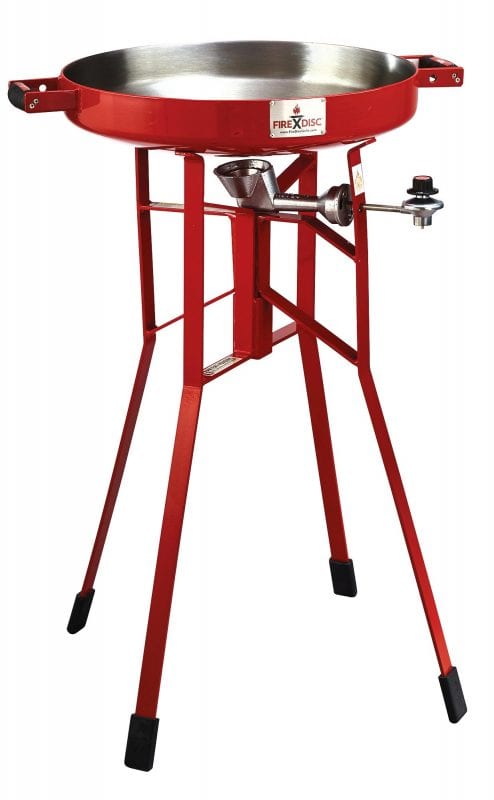 The large, 22-inch cooking surface delivers multiple temperature zones, so you can prepare different foods at the same time. Accommodating 16.4-oz. or 20-lb. propane tanks that connect to a reliable central burner, the FireDisc cooker boasts a 5-gallon capacity. This allows you to make large quantities of food in a single preparation.
Constructed of ultra-high carbon steel with a robust, high-temperature-cured powder coating, the FireDisc cooking surface seasons like cast-iron, so food preparation becomes easier and better tasting over time. The seasoned surface also makes cleanup as simple as wiping it down with water and a paper towel or cloth.
Portable Propane Cooking Anywhere
For shoreside stir frying, sautéing, or deep frying fish and other meats along with vegetable sides, the FireDisc does the job anywhere without the cleanup hassle. Two models are available: the 24-inch Short and the 36-inch Tall. The company also offers a 24-inch Short Portable Skillet model.
You can purchase the FireDisc Portable Propane Cooker by clicking here
For more information, visit www.firedisccookers.biz