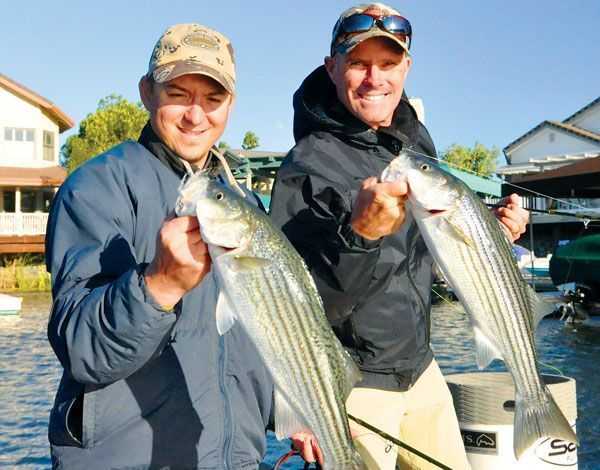 Fishing with a friend is one of the greatest joys when out on the water. You can share the experiences of catching your first redfish, hooking the first bonito of the season, or finding that flat or beach that has never felt wading shoes. Often, it's not even about the fish or fishing, but rather about being out on the water with a friend, appreciating the surroundings and sharing a few laughs at lame jokes; perhaps you can share knowledge about knots, flies or critique each others casting skills and in some cases, make fun of each others casting skills. If so inclined, the two of you can join a local fly fishing club or fly-tying class where you can absorb all sorts of good information with other saltwater fly enthusiasts.
If you are a newcomer to saltwater fly fishing, find a mentor, a guy, or a woman, who will take you under their wing, teaching and sharing with you everything that's important to you becoming a proficient saltwater fly fisherman. There's a given concerning fly fishermen, saltwater or freshwater: They are not loners. They love fellow fly anglers, especially those folks just entering the sport, and will gladly jaw with you for hours about fly fishing, sharing their experiences. Where does one find a mentor? Visit your local fly shop or spend an hour or so with members of your local fly fishing club where you can usually find an "old salt" a guy who has been fly fishing the saltwater for years.
Another great source of learning is at the various fishing trade shows in your area. Trade shows are where I began gathering information about fly fishing the salt. As a Southern Californian by birth, the only time I had the chance to speak with the pioneers of saltwater fly fishing was at the west coast fishing trade shows; it was at these shows that I was afforded the chance to speak with and pick the brains of my childhood saltwater fly fishing heroes, Lefty Kreh; Nick Curcione; Flip Pallot, and Dan Blanton. Every year found me looking forward to these shows and the opportunity of speaking and learning from these outstanding teachers and trailblazers in the sport of saltwater fly fishing.
Finding a fishing buddy, joining a club and connecting with the great fly fishing teachers at trade shows is a sure fire way to make you a better saltwater fly rodder!