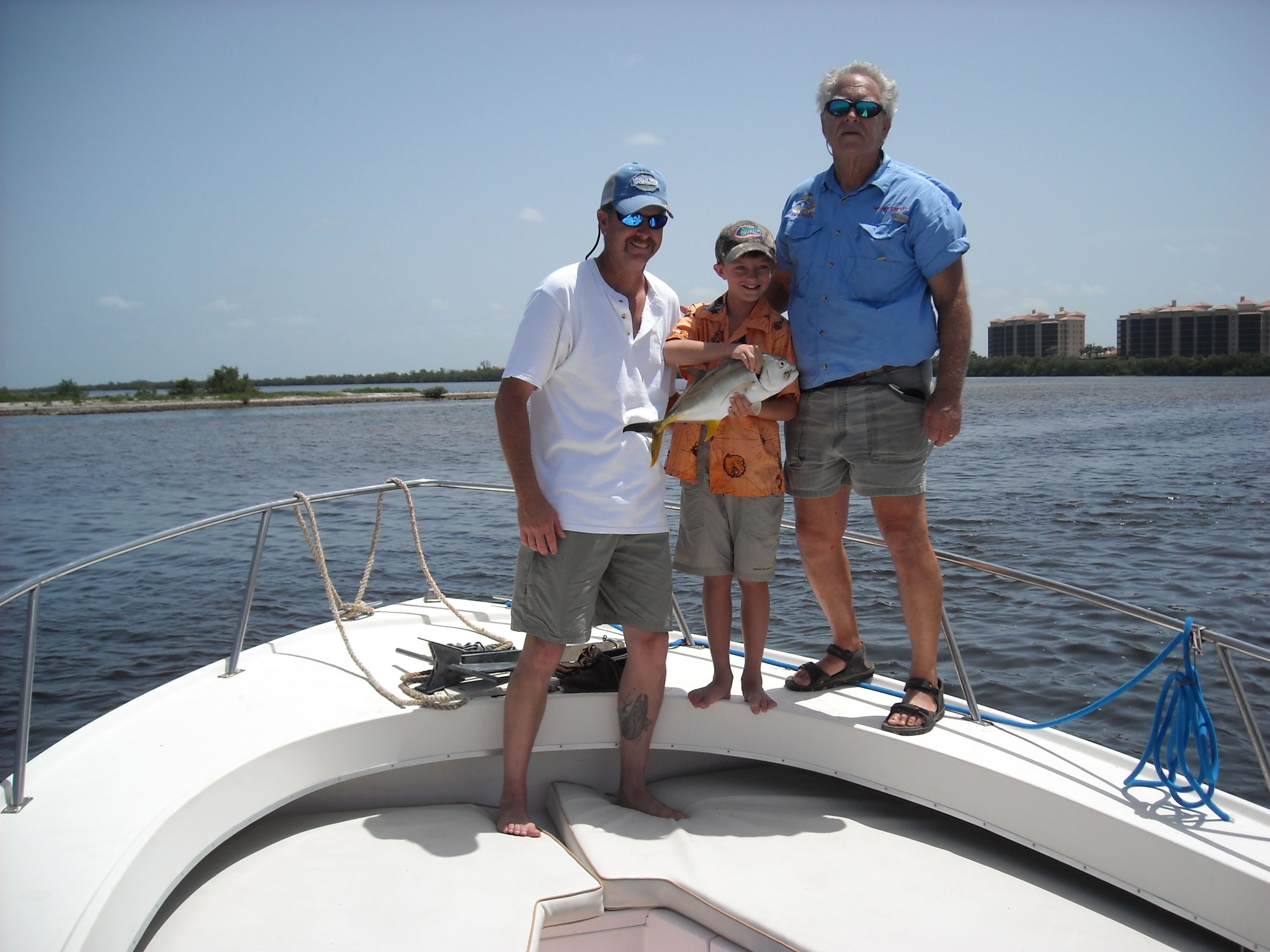 April has finally arrived and we are in the midst of changing from our winter season, which almost did not occur, to our summer season.  Yes, it is true.  This month we will still have the schools of pelagic fishes passing by offshore with a few entering the estuarial system.  We should expect to see an increase in Spanish mackerel especially around the passes.  We could also see schools of little tunny and cobia heading north.  The cobia may very well head inside, so look for them under larger rays, around crab trap lines, and by the buoy post.
As warm as this year has been, snook should already have made it out to the barrier islands and the mangrove Islands.  Blind Pass and the sea wall by South Seas Plantation resort are good places to start.  If you choose the latter and have never been there, sit outside and watch how it is worked before you try to fit in.  There is plenty of room but one person who tries to buck the drift can mess everybody up.
This month should also bring back all the schools of bait fish and when that occurs what becomes the topic of conversation?  Tarpon! Tarpon! Tarpon!  Yes, it is now officially tarpon season.  You ask where you should look for these monsters?  The answer is just about anywhere you would like.  They will  be in Pine Island Sound just off Saint James City.  If not there look in the back country, maybe across from Redfish Pass.  If the outside is your preference, then Knapp's Point off the Sun Dial Resort in maybe 20 feet of water could work.  Schools of tarpon tend to work their way up the coast in a daisy chain fashion.  If you see a group of boats working a school, you are welcome to join in, but please do not run through the middle .  This will spook the fish and greatly perturb the fishermen.  The best thing is to go around and get ahead of the school.  Then wait for it to come to you.  This way everyone is happy.
There are several ways to fish for the silver king.  You can soak catfish or mullet cut in half on the bottom.  Some even use Spanish mackerel, but be sure they are legal size and brought out with you.  Otherwise if the Florida Wildlife Commission officer or other enforcement agency happens to board you, there could be a citation in your future.  Another bait would be live thread fins or pinfish etc.  You may want to run them under a cork.  Then, if you are a non-traditionalist, you may want to use a jig.  Check the laws for where you are fishing for their legality.  Once you have bowed to the king and landed your prize, remember you cannot legally take them out of the water.  Your pictures must be taken from the side of the boat.
It is time to enjoy the kids and get them out there fishing.  Spring break is here.