Fishing for a Cause Raises $220,000 for The Schwartz School at Meeting Street
Event is largest annual fundraiser for Meeting Street's Massachusetts Campus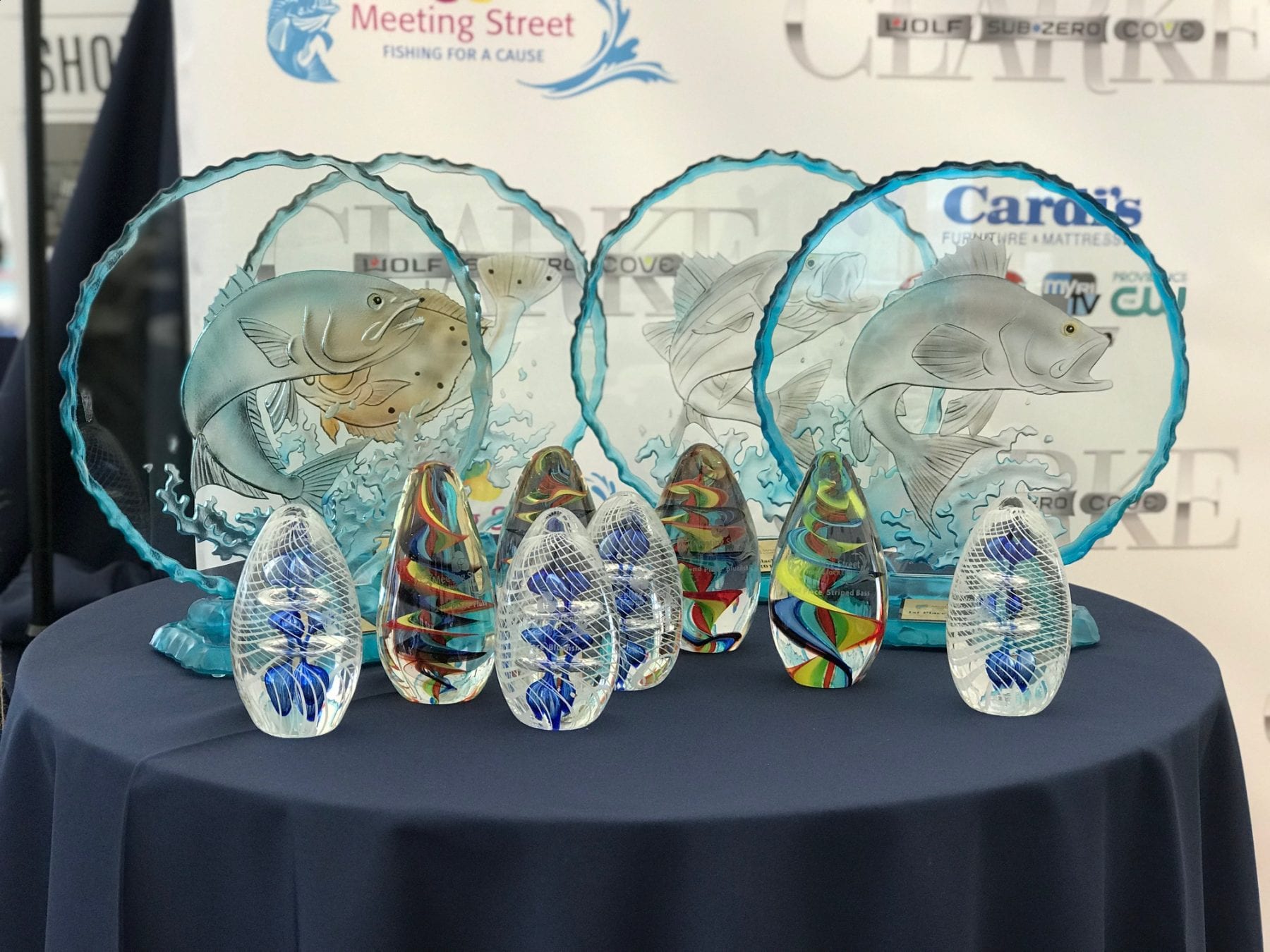 The 8th annual Fishing for A Cause and Seaside Dinner presented by Clarke Distribution Corp., raised more than $220,000 to benefit children and families of Meeting Street. The annual event featured more than 100 anglers and over 300 guests at the seaside dinner, making it once again the largest annual fundraiser for The Schwartz School. Fishing for a Cause has raised more than $1 million in its eight-year history.
This year's major sponsors were: Cardi's Furniture & Mattresses, WPRI 12, Seastreak, Eastern Bank, Bristol County Savings Bank, NYE Lubricants and Ronz Performance Soft Baits.
͞"We are truly appreciative to all of our volunteers, friends and supporters who make Fishing for a Cause a weekend to circle on the calendar every summer," said Meeting Street President John M. Kelly. ͞"The incredible spirit of giving and dedication to our work and to our children is truly humbling."
Fishermen and women hit the waters of Buzzards Bay on June 22nd and 23rd for a two-day catch and release tournament. Upon the culmination of the tournament participants enjoyed a seaside dinner emceed by comedian Lenny Clarke. The dinner celebrated tournament participants, dedicated supporters and the children and families that will benefit from the proceeds.
This year's winning anglers were:
STRIPED BASS
1ST PLACE: Nelson Soares – Acushnet – 42.750 inches
2ND PLACE: Mel True, 40.750 inches
3RD PLACE: Steve Marquis, 40.250 inches
BLUEFISH
1ST PLACE: Marco Polselli, – Portsmouth – 26.500 inches
2ND PLACE: Paul Samagaio, 22.250 inches
FLUKE
1ST PLACE: Daniel Rocha – Tiverton- 24.750 inches
2ND PLACE: Jay Stoebel, 23.688 inches
3RD PLACE: Candace Gustafson, 23.188 inches
BLACK SEABASS
1ST PLACE: Steve Marquis – West Warwick – 23.0000 inches
2ND PLACE: Mike Patacao, 22.5000 inches
3RD PLACE: Mel True, 21.9375 inches