I recently had great day fishing the Indian River Lagoon, and the good news is the trout are back in some of their old haunts south of Vero and Fort Pierce. In addition to the five trout we got to the boat, I caught a 24-inch snook, two nice bluefish, a dozen jacks and a bunch of ladyfish.
It's been windy, but there's always places you can fish that are somewhat out of the wind. Remember both the North Fork and South Fork of the St. Lucie offer some protection from wind. They are both hot spots for snook and spring tarpon.
Trout: Small trout—with some keeper-size 16- to 20-inch slots—have been caught in South Herman's Bay on the east side around the piers on Cal Jigs (standard 1/8-oz. jighead with a 4-inch paddletail). They are also being caught south of Jensen Beach Bridge on the west bank in the Joe's Point area. Some trout are also in the Bear's Point area and in the Mud Creek, shallow near the mangroves.
Snook: Any day now the slot snook should be moving from the deeper water around the inlet and bridges to the shallow water. Look for bait and structure. Piers, sand ledges and mangroves are the places they'll be. Try the South Fork now; it's picking up with numbers of snook and reds. Also try the inlet drifting with shrimp or jigs in 10 feet of water.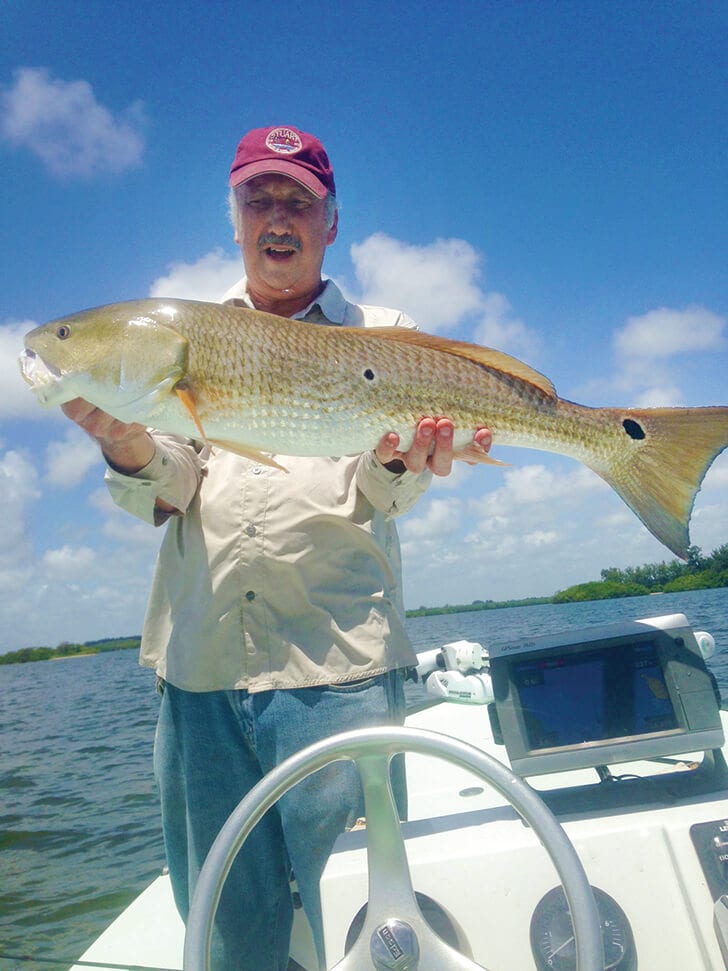 Redfish: Small reds are been caught around the power plant on jigs tipped with shrimp. The piers on the west side are holding reds, jacks and black drum. Catch them on shrimp or jigs with shrimp. Redfish are on or around the flats near bridges. South Fork is reporting numbers in the backs of coves.
Bonefish: Some bonefish are being caught around the inlet on shrimp or jigs with shrimp.
Jacks and Ladyfish: large schools of both are around the bait on the flats.
Mackerel and Pompano: Some pompano and mackerel are still around and will be here until May. Fish for mackerel with jigs, spoons and shrimp around the bridges and inlet. Pompano are scattered along the flats around the Crossroads area.
Sheepshead, Tripletails and Black Drums: Good numbers of sheepshead and black drum are being caught with shrimp around piers, bridges and drifting the inlet in 12 inches of water. Some tripletails are being caught under buoy makers in the Fort Pierce/Vero area with shrimp.
Finding the Fish: Look for bait offshore, and then fish shallow humps away from the shore. Find bridges with bait, piers, seawalls and mangroves. Find the bait and you will catch the fish. With water temps in the 70s, look for snook to be shallow in April.
Richard Matteson is the staff writer for the Stuart Rod and Reel Club. See www.stuartrodandreelclub.com.