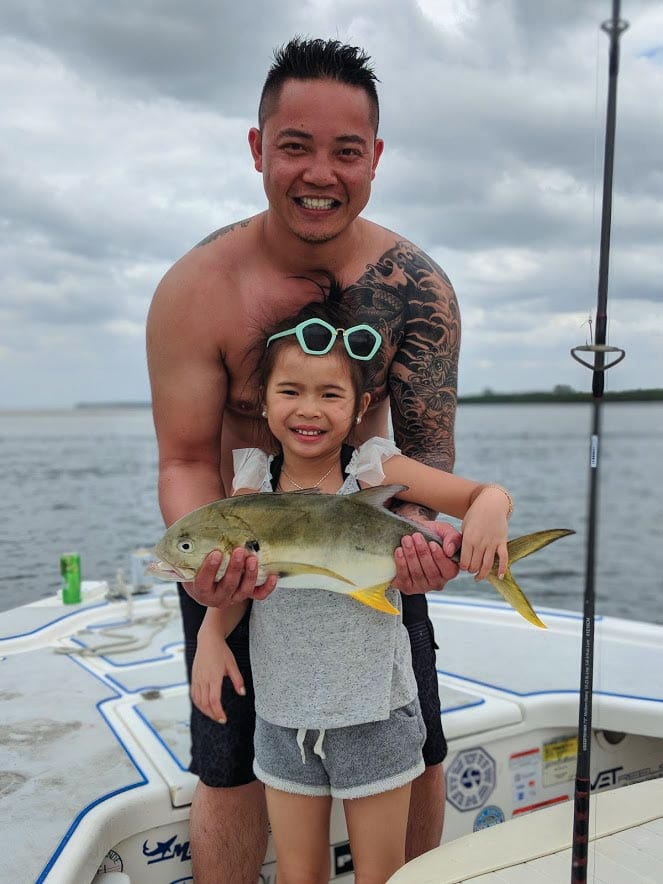 by Capt. Mike Grispo

I want to share an experience I had in late February, with a couple and their young daughter Isabella. We caught an inshore slam and a variety of other species of fish and I'm sure by the end of the day, we were pushing 50 or more fish.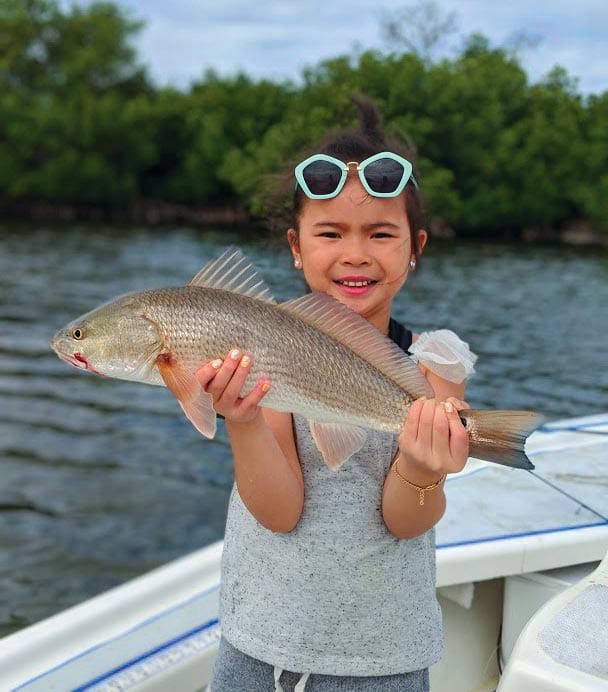 Fishing in inshore offers anglers miles of mangrove shorelines and estuaries that are home to all of our favorite target species. With temperatures warming up a little early this year, we find ourselves immersed right back into our favorite style of fishing: live baiting. Pilchards are my bait of choice and with a few throws of the net, my livewell was full and ready to go.
The first spot I chose had a pretty deep edge along the mangroves, with a creek mouth at the end. I whipped a dozen or so baits out with my chum bat and instantly they were getting devoured by hungry snook! Mom and Dad both had a snook in the boat after ten minutes! So now it was Isabella's turn. I use 7′ rods and 3000 series sized reels when we are catching medium-sized snook, so I was a little worried it might be tough for her. I cast the bait out for her and told her where to place her hands and before I could finish, whack! That rod tip bent over and her smile lit up! Game on! I helped her, by holding the rod tip up, and she managed to reel it in without having to move from her seat. After I released it, she was ready for another. After a couple more snook for everybody, I made one last cast for Bella and she landed a 19″ redfish, almost unassisted!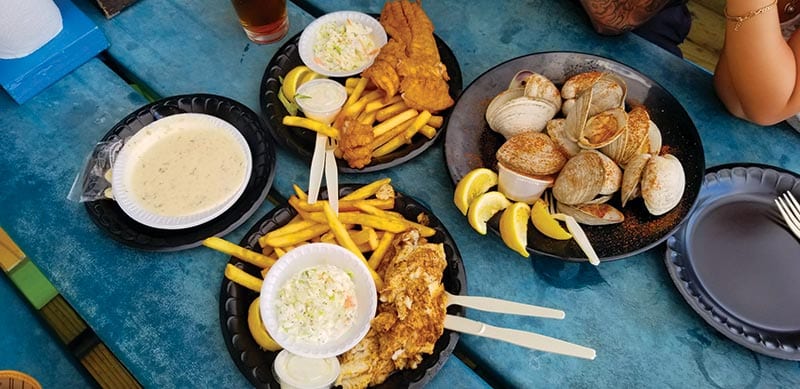 My next spot was a deep channel that had quite a bit of boat traffic for a Friday, but the trout were hungry and they didn't seem to mind! We caught several nice ones for the dinner table and hung out there for an hour or so catching trout, snook and Jack Crevalle, one after another. After battling a big Jack Crevalle with her father for ten minutes, Isabella was shaking the hurt out of her wrists!
We had a blast catching fish for about 4 hours, then the tide slowed down and it was time to call it a day. I took them back to the dock, cleaned their catch and gave them my recommendation to a local restaurant that would prepare their meal. Seeing Isabella's excitement catching all those fish is the reason why I became a guide in the first place.
If you are staying in the area around Southwest Florida and would like to book a trip, visit my website at www.inshoreexcursions.com or call 239-292-3807. Make a memory, Capt. Mike Grispo.