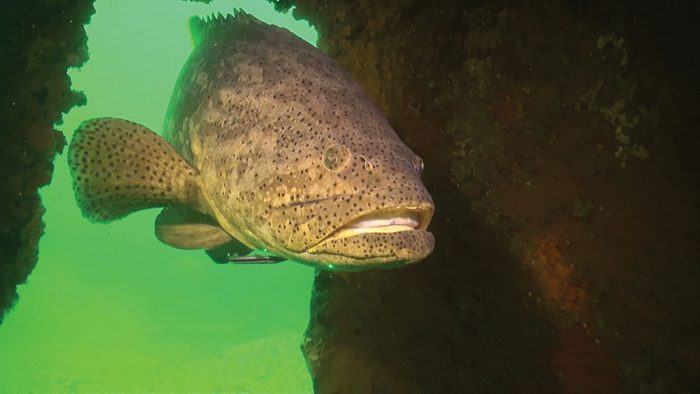 Florida Today is reporting that the mighty goliath grouper might soon be fair game for anglers in Florida. The topic spurred some heated discussion at the February Florida Fish and Wildlife Conservation Commission (FWC) meeting in Crystal River.
FWC staff members have begun the outreach for input that will help determine the future of management for the high-profile species and how a limited harvest might work. This data will be considered at the FWC meetings next fall or winter.
Once known as jewfish, harvest of goliath grouper has been off limits for 27 years. Since catch data is important to research and population estimates, researchers have little data from which to assess populations. A strictly controlled and limited harvest of these huge grouper would help the FWC more accurately determine how many of them are actually out there.
According to FLKeysNews.com, public input at the Crystal River meeting was varied. Diving interests spoke in opposition to harvest because of the huge fish's attraction for divers. Recreational anglers spoke in favor of a limited harvest, saying the species is overpopulated in some areas and threatening stocks of other species.