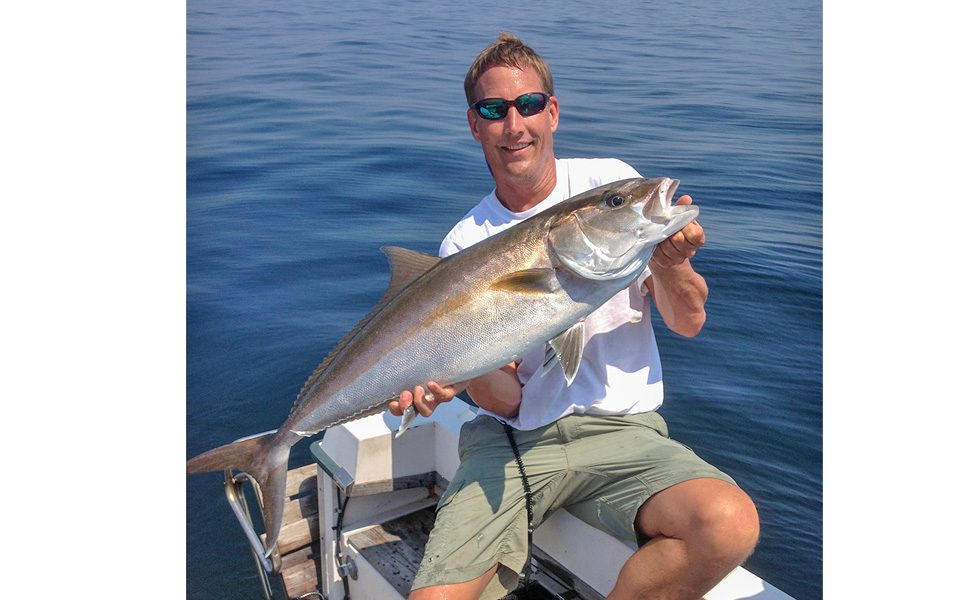 At its July meeting, the Florida Fish and Wildlife Conservation Commission (FWC) issued an executive order to close recreational harvest of greater amberjack in state waters of the Gulf of Mexico. The season, which previously ran from Aug. 1 through Oct. 31, has been cut to just 25 days from Aug. 1 through Aug. 25. The shortened season is consistent with the Gulf federal season.
During the open season, anglers may keep one amberjack per person, with a minimum length of 34 inches fork length.
Consistent state and federal recreational seasons for greater amberjack would help prevent quota overages and mitigate risks of future paybacks and early closures. The Gulf greater amberjack stock is overfished and experiencing overfishing and is currently under a new rebuilding plan. The new rebuilding plan includes a large reduction in harvest to end overfishing and rebuild the stock by 2027.
For current recreational amberjack regulations, visit www.MyFWC.com.