While the majority of anglers prowl the waters off Franklin County, Fla. using spinning and casting gear with live bait or artificial lures, fly fishermen here are quietly stalking their prey with consistently outstanding results.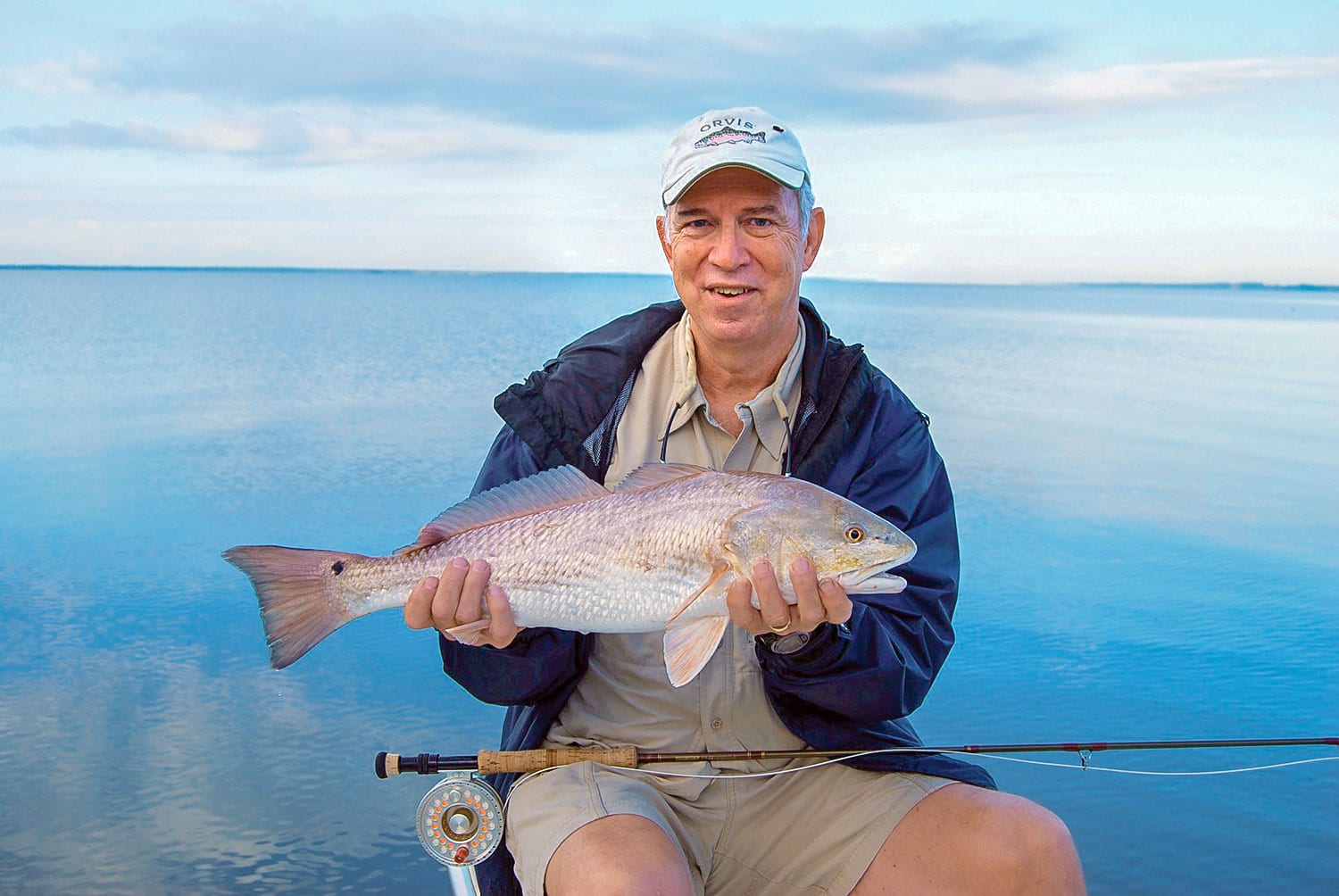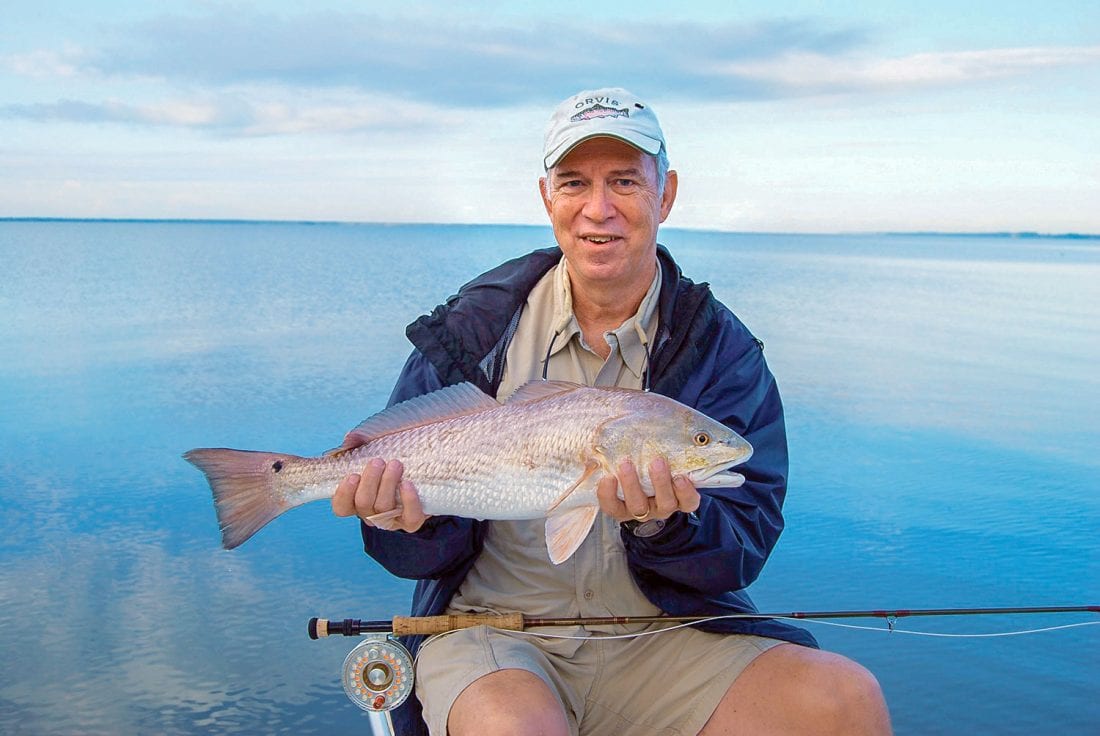 There's not likely any species of fish here (and there are MANY) that won't fall for a fly.  Tarpon, for example, can be had on a variety of presentations, but the fly is far and away the most productive approach to getting bites. When chasing big schools of them in the clear Gulf water, you can forget about big jigs or other clunky lures. The tantalizing subtleness a fly offers can, at times, be the only thing that triggers a feeding response. This same concept can hold true with many other fish.
As we approach fall, redfish, Spanish mackerel, bonito and drag-ripping jack crevalle are just a few of the species that fly fishers can expect to see all the way through December.
Chris Robinson, of Robinson Brother's Guide Service in Apalachicola, has been putting clients on the fly bite for many years and is your go-to guy for everything fly. He said that when the north winds blow, look for bait balls close to shore in the Gulf waters; birds will usually point them out for you. There, you'll find Spanish mackerel, bonito and jack crevalle. A small baitfish-imitating fly works best here.
In the bays, redfish, trout, flounder and jack crevalle are the primary targets. These marshy waters are abundant with forage. All those species are sure to eat a shrimp-imitating fly.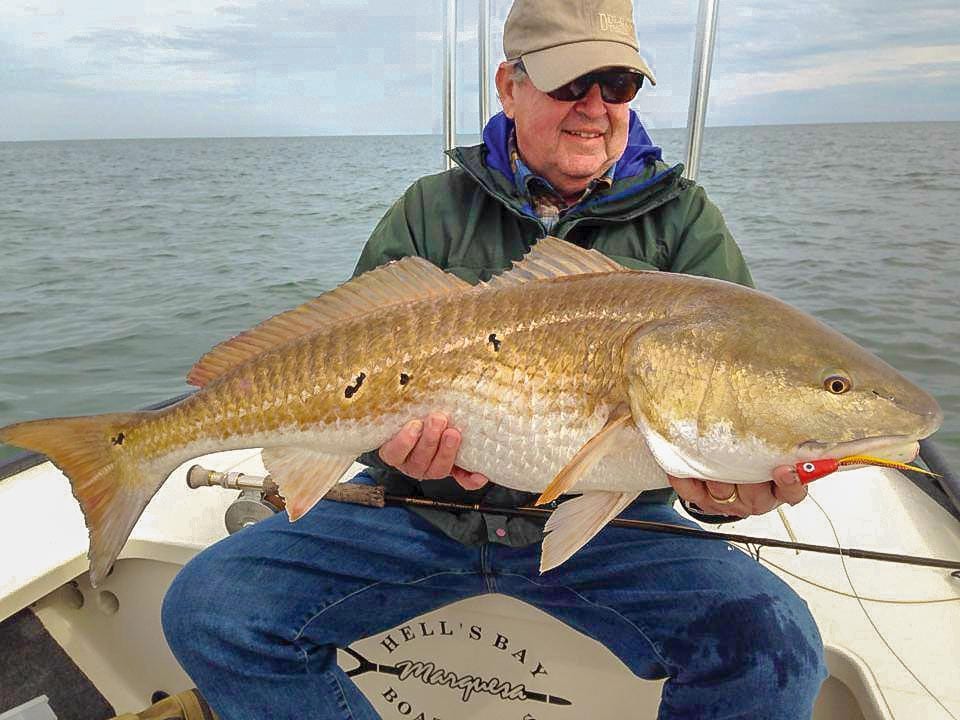 Most species can be had using an 8- or 9-weight rod, but when targeting the jacks, Chris suggests you step up to an 11-weight. These critters are flat out savages and will test the mettle of fishermen and their equipment. Some can top the 20-pound class, and that's a fight you'll never forget!
Chris claims the best place to learn how to fly fish is on the water. He's always eager to teach folks all they need to know about this artistic form of angling. So don't feel intimidated if you have no experience. His skiff is loaded with all the latest quality equipment anyone could need.
Franklin County Guide
Hiring a guide like Chris is highly encouraged for several reasons: you don't have to travel with gear, you don't have to guess about flies and other tackle, and you get to put wear and tear on his equipment, not yours.
If you do choose to haul your boat here, this place is user friendly with plenty of launch sites, outfitters and friendly locals with lots of fish tales to share.
By Capt. Randy Cnota
For a complete list of rentals, charters, supplies and more visit www.floridasforgottencoast.com.