Fly Fishing: From First Cast to Professional Angler
By Stephanie Winter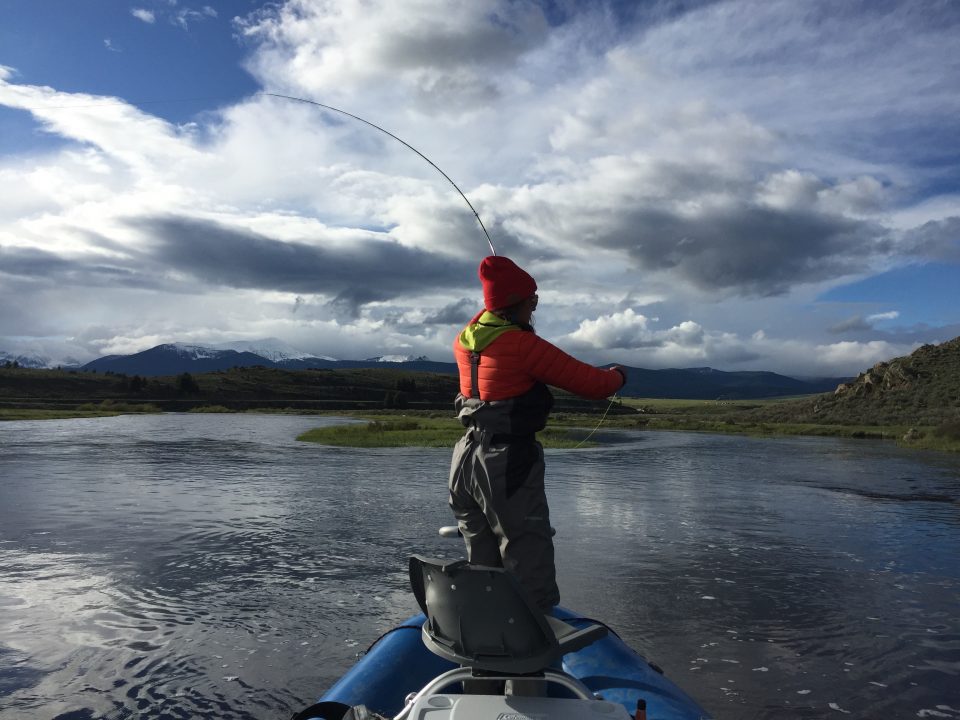 Montana indisputably has some of the best trout fishing in North America. Its scenic setting, pristine waters, and public accessibility make the state an ideal spot for a fishing vacation. Deciding if you want to plan a self-guided, day trips with a guide, or staying at a lodge is the first step in setting up your perfect Montana vacation.
Self-guided
A self-guided fishing vacation is perfect for experienced anglers, people on a budget, anyone who wants flexibility, and people who don't care how many fish they catch. Expect to spend a few days fishing a river before you figure out the right flies and technique to use.
Montana is ideal for a self-guided fishing trip as the stream access is unparalleled. Not only are there plenty of well-marked access sites but you can wade fish any river as long as you enter through a public access site or public bridge and stay below the high water mark. There are also tons of free or very inexpensive public campgrounds close to access sites.
The downside of self-guiding is the need to figure everything out yourself. You need to have a car, food and fishing equipment. Book a campsite or hotel well in advance. Look up hatch charts and packing lists before you go. Stay in an area where you have access to several fishing sites as the rivers can be blown out or too low by the time you get here.
Guided day trips
If you're new to fishing, it's your first time fishing Montana, or you don't want to spend a lot of time figuring out what the fish are eating on your own, hire a guide for a day trip. Guided day trips are more expensive, but will help take the guessing out of the where-to-fish-and-what-to-tie-on equation. Day trips are perfect if you want to fish multiple rivers and use different guides. Having a guide removes the annoyances of tying on flies, untangling your line and unhooking a slippery fish. Hiring a guide is particularly important if you have any special needs. They give you the choice of wading or floating; which is especially critical if mobility is a factor.
Stay at a lodge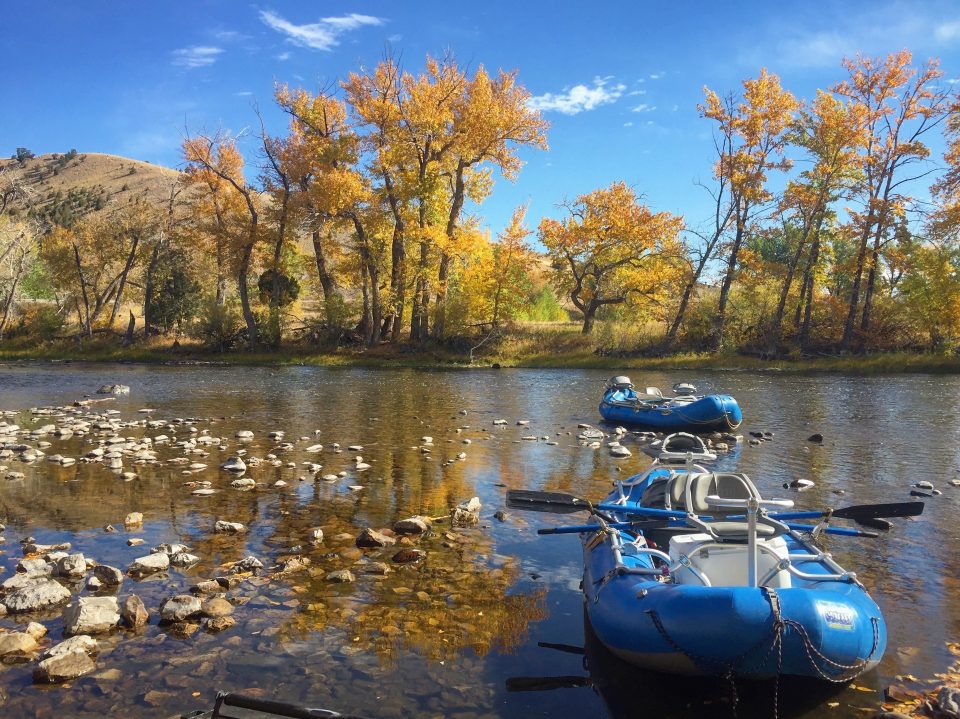 Your final option is staying at a fishing lodge. A lodge is the priciest option but has abundant amenities. Staying at a fly fishing lodge requires the least amount of planning on your part. Fishing lodges should shuttle you from the airport, arrange your guides, and provide gourmet meals. Lodge accommodations are usually in beautiful, remote settings giving you a peaceful respite from everyday life. If you feel like socializing, you can interact with the other lodge guests, who are most likely just as obsessed with fishing as you.
Aside from the price, the drawback of staying at a fishing lodge is the lack of flexibility. When you meet your guide, when they bring you home, and mealtimes aren't adjustable. A fishing lodge is probably not for you if you have a non-fishing significant other or young children joining you. Most lodges' remote locations provide few alternative activities for those not fishing.
Regardless of your approach, you should plan on spending at least four or five days here as fishing can be unpredictable. Know that high or low water, inclement weather, and wildfires are out of anyone's control and you might need to cancel or modify your trip based on these unpredictable events.
Getting to Montana can be a process. Depending on your initial location, travel typically takes a full day with at least one connection. Make sure to book your flights in advance.
Cell service is non-existent in most remote locations in Montana. Make sure you know where you are going and you have enough gas to get there and back before you head out on any trip.
Keeping all this in mind, fishing in Montana is one of the most rewarding and enjoyable experiences for any angler. People fly from around the world for a chance to hook a trophy trout. Whether you're looking for a relaxing vacation full of fresh air and scenic views or reevaluating your purpose in life, Montana has a life-changing experience for everyone.
Stephanie Winter is a fly fishing guide at Big Hole Lodge in Wise River, MT. Find more fish pics on her instagram @stephrwinter.