By Mark Evans
Summertime Costa Rica! Where the living is easy and the trout are jumpin! After a longer than expected rainy season, summer is finally in full swing.
And with that, sunshine has produced some epic trout fishing this year. Photos are making the rounds in social media along with some great stories of the big ones that got away!
As usual, for those of you new to the Tico trout scene, the majority of this action is taking place in San Gerardo de Dota in the high mountains where the climate is cool year round.
Jesse from BackwaterFlyFishing.com has been having some great success with clients there, and has shared with us some of his beautiful photos. Those of you looking for some new adventures can head to the mountains and start exploring those small creeks and rivers with your 3 or 4 weight rods. Stimulators, Caddis and Prince Nymph's are the flies of choice.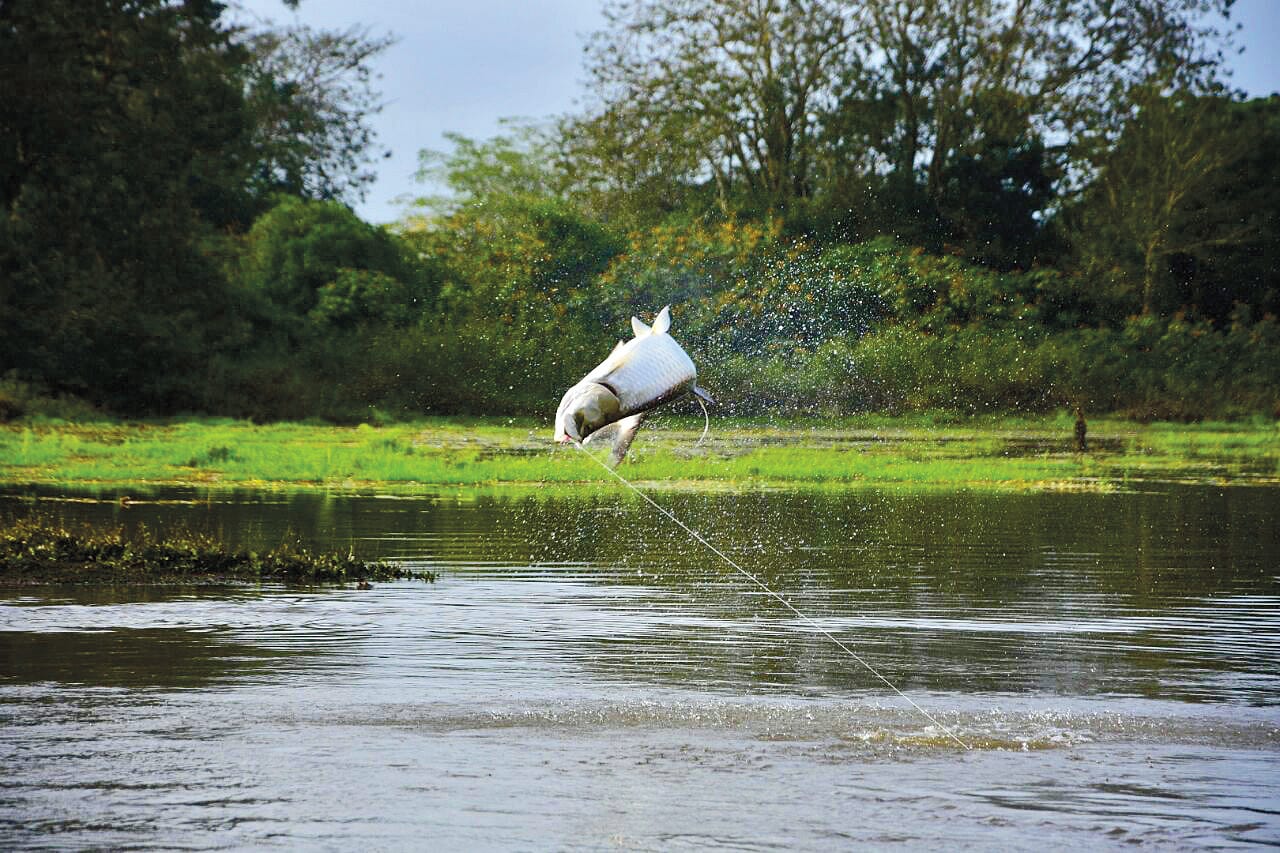 Switching gears to the king of jumpers, it's time to talk about tarpon.
These tarpon aren't in the ocean however; in fact they are inland about 100 miles in the Northern zone area of Cańo Negro.
Reports and photos coming in from Peter Gorinsky and the gang are getting better by the day, with multiple releases taking place. Now that the water is dropping out of the lagoons the tarpon are concentrated in the main rivers and canals, bringing many fly anglers from around the world to this unique Tarpon fishery.
Wilmer of Sarapiqui Fishing reports the machaca bite is still going strong and I personally have had my fair share of the toothy critters from coast to coast!
Tie one on!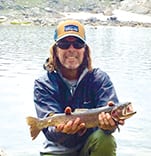 Having graduated from cane pole fishing as a kid to more technical equipment these days, Mark Evans prefers floating the many rivers of Costa Rica in his kayak, with a fly rod in hand. Mark is one of the founding members of the Costa Rica Association of Fly Fishers (CRAFF) and two-time national fly fishing champion in the Club Amateur de Pesca of Costa Rica (CAP)