Key Highlights from Opening Day – Wednesday, Oct. 30, 2019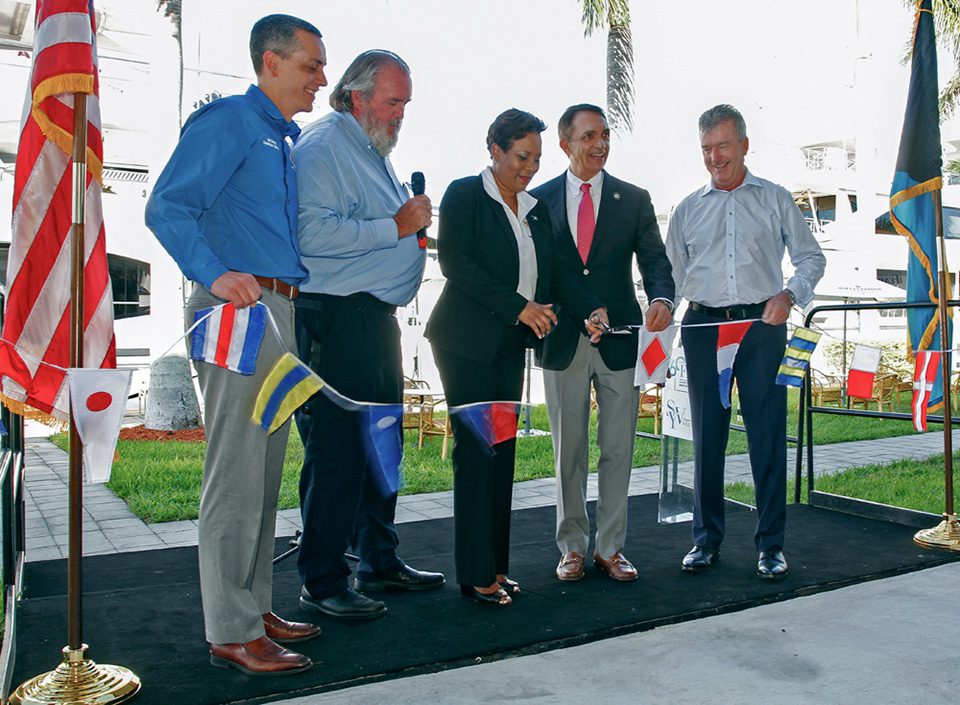 Photos by J Christopher/ Simplify Your Life
Celebrating its 60th anniversary, today the Fort Lauderdale International Boat Show (FLIBS) – the world's largest in-water boat show – officially opened with a traditional maritime ribbon-cutting ceremony made up of colorful signal flags and a Bahamian Junkanoo Band.
Setting sail on the five-day international boating spectacular, here are a few landmark highlights from today's show.
Opening Day Celebration & Ribbon Cutting Ceremony
FLIBS hosted an exclusive celebration to unveil Superyacht Village and commemorate the opening of the 60th anniversary
Opening remarks were given by:
* Andrew Doole, President of Informa Markets U.S. Boat Show Division and organizer of FLIBS
* Phil Purcell, CEO/President of Marine Industries Association of South Florida (MIASF)
* Fort Lauderdale Mayor Dean Trantalis
* Linda Mackey, Consul General of The Bahamas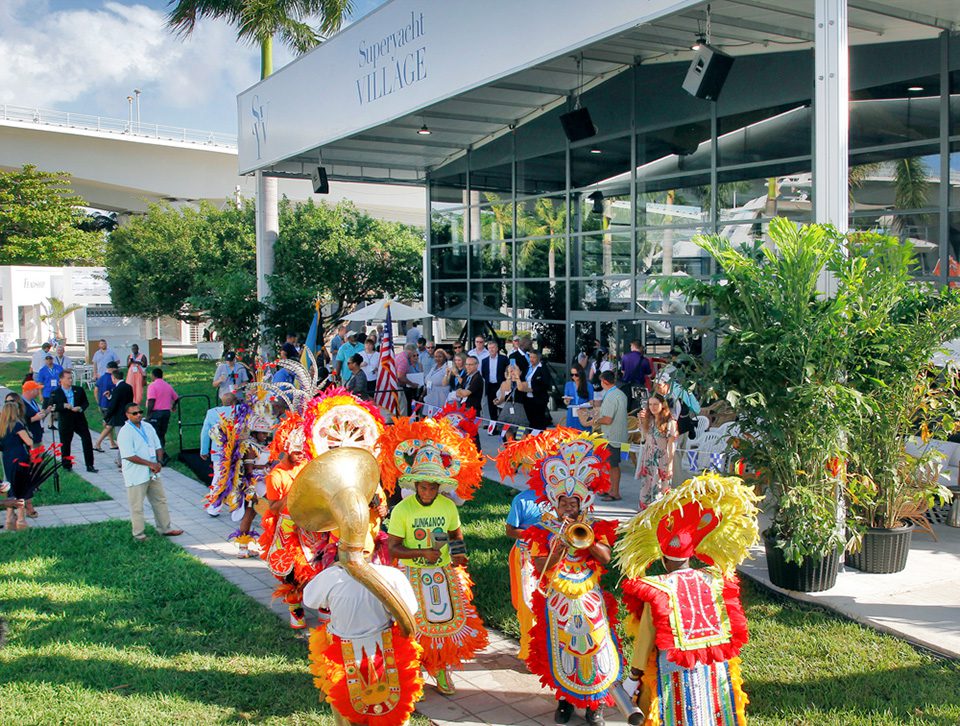 Following the ribbon-cutting, a traditional Bahamian Junkanoo band performed to symbolize the show's partnership with the Bahamas and its multiple initiatives to aid in hurricane relief efforts in the Abacos and Grand Bahama.
In attendance were special guests Kelly Love, Senior VP, Corporate Strategy of Delta Private Jets; Lee Gossett Senior VP and COO of Delta Private Jets (the Official Private Jet Carrier of FLIBS); Commissioner Ben Sorensen; and Francois-Xavier Hotier, President of Ulysse Nardin Americas (the Official Timekeeper of FLIBS).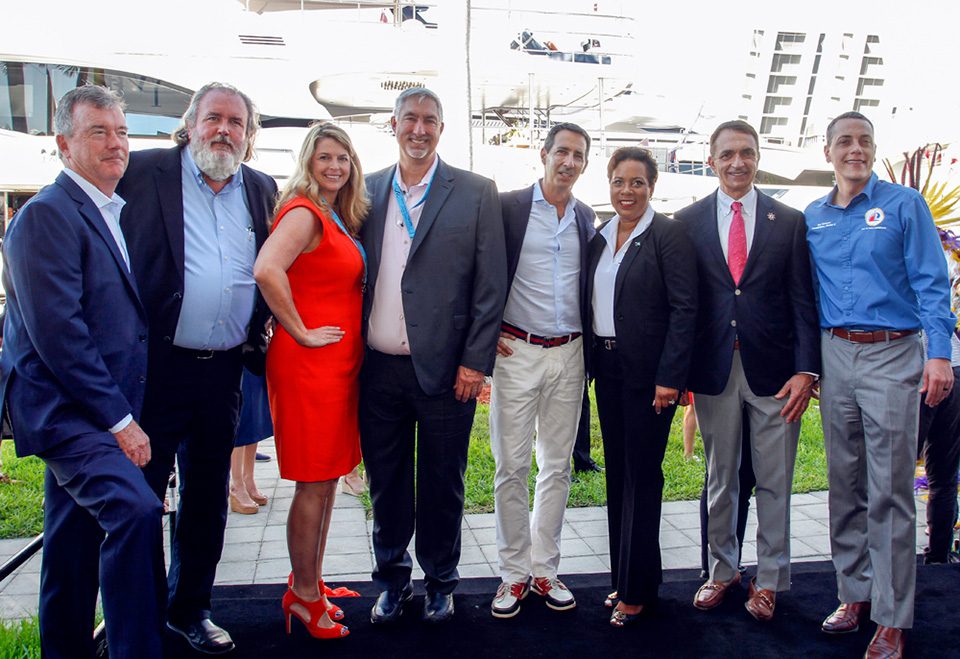 From left to right: Andrew Doole, Phil Purcell, Kelly Love, Lee Gossett, Francois-Xavier Hotier, Linda Mackey, Mayor Dean Trantalis, and Commissioner Ben Sorensen
Navigating FLIBS in the days ahead
Tomorrow at FLIBS – Thursday, Oct. 31, 2019
* The NBC Sports Network will reveal this year's "Best of Show" award to the most innovative new boat model design on display as selected by the following panel of independent judges, including: Ryan Hunter-Reay, American race car driver; Jason Wenig, owner of The Creative Workshop; Francoise Bezzola, Global CMO for Ulysse Nardin; and Ralph Choeff, Principal at Choeff Levy Fischman, P.A
* Wynward VIP Club Happening and Activations:
+ Goslings Rum is hosting a mixology activation from 1 – 2pm and 5 – 6pm
+ Whispering Angel Rosé and Oysters happy hour will take place from 2:30 – 4:30pm
+ Tito's Handmade Vodka Bloody Mary Garnish Bar will be available to guests from 10am – 12pm
* Superyacht Village Happening and Activations:
+ Coopers Hawk Winery Tasting from 4:30 – 6:30pm
+ Black River Caviar and Oysters tasting from 4:30 – 6:30pm
Video by David Siqueiros/ Simplify your life