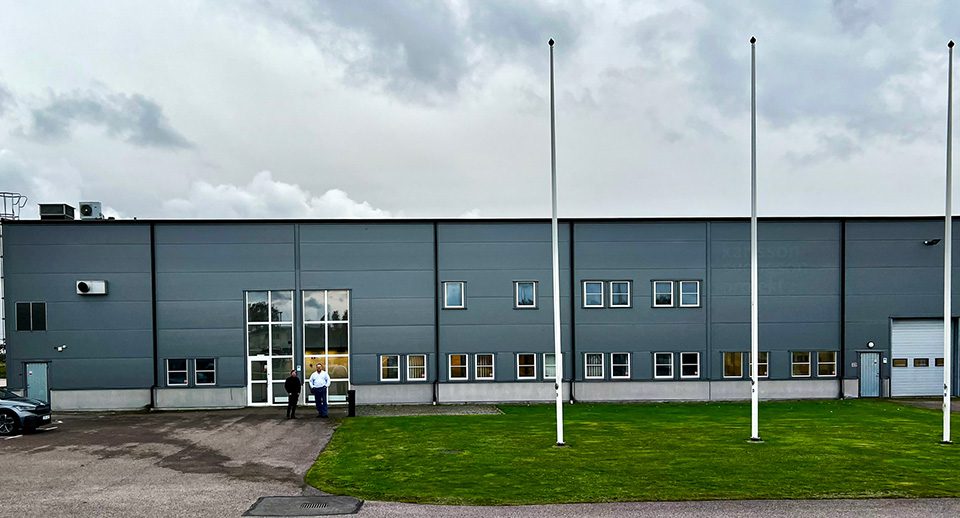 Oviedo, FL, November 3, 2023 – Foundation Outdoor Group, the world's leading supplier of rod building components, supplies, equipment, and instruction, is taking a significant stride in its global expansion with the establishment of a European headquarters in Halmstad, Sweden. This move comes less than three months after the acquisition of American Tackle Company International, Inc. and Mud Hole Custom Tackle, Inc., solidifying Foundation Outdoor Group's position as an industry powerhouse.
The newly formed subsidiary, Foundation Outdoor Group Europe AB, will spearhead sales and distribution efforts across Europe and beyond. Heading this international initiative is V.P. of Operations, Mr. Gary Benney, who brings a wealth of experience in the European tackle industry and previously served as the European Branch Manager at American Tackle.
Mr. Brook Oliva, President and COO of Foundation Outdoor Group, expressed his enthusiasm for the company's commitment to expanding its international operations. He stated, "This expansion is indicative of our commitment to grow the global presence of Foundation Outdoor Group. We're excited to bring Gary aboard from American Tackle to lead this international effort. He has a wealth of international business experience and an entrepreneurial spirit that fits perfectly with our leadership team and our assertive growth strategy."
In support of Foundation Outdoor Group Europe AB's mission, the company has acquired a new European headquarters building located in the strategic port city of Halmstad, Sweden, at Muskotvagen 7, 302 62 Halmstad. This 2,100 square meter (22,604 square feet) facility is ideally positioned to facilitate international distribution and access to intermodal distribution channels within the European continent. The headquarters will serve as a showcase for Foundation Outdoor Group's extensive range of fishing and outdoor recreation product lines, housing executive and sales offices, a showroom, and a state-of-the-art warehouse and distribution center.
Built in 2020, the modern distribution center features loading docks, grade-level loading, 9-meter (30ft) high ceilings, and pallet racking, enabling Full Truckload (FTL) and Less-Than-Truckload (LTL) shipments to arrive at the port of Halmstad and be seamlessly transported to the new facility.
Gary Benney shared his excitement about the new European expansion, stating, "The new headquarters facility is in an ideal location and has everything we need to support our European growth initiatives. Foundation Outdoor Group's development plans are both strategic and aggressive, and I am looking forward to driving our business and supporting anglers and our industry across Europe."
With the acquisition completed, Oliva and Benney are now implementing all of the operational necessities to ensure a successful launch of the European operation, including IT systems, inventory delivery and management, and staffing. To learn more about Foundation Outdoor Group, go to https://foundationoutdoorgroup.com.
###
About Foundation Outdoor Group, Inc.
Foundation Outdoor Group, Inc, stands at the forefront of the fishing industry as the undisputed global leader in fishing rod and tackle crafting components, supplies, equipment, and instruction. With 15 international industry awards, and an extraordinary and diverse portfolio of renowned brands, including Mud Hole Custom Tackle, American Tackle, MHX, Custom Rod Builder (CRB), ProProducts, ThreadMaster, and FishHawk, Foundation Outdoor Group has established its presence on three continents, offering exceptional products and services to anglers in both direct-to-consumer and business-to-business markets worldwide. Foundation Outdoor Group's unwavering commitment to innovation, craftsmanship, and customer satisfaction has revolutionized the fishing experience, catering to enthusiasts of all skill levels, from beginners to seasoned pros.