Frigid Rigid Products are designed to keep contents cold for days in any type of environment. Our ice chests are built with superior insulation, airtight lids, weatherproof materials, and are tough enough for heavy commercial use. The only fiberglass cooler made in the USA. Our ice chests are built to withstand years of rugged, outdoor exposure and are unaffected by sun or salt spray. Many companies have sought to imitate our original cooler design, however we remain solidly at the top of our industry in performance, reliability, durability, quality of materials and workmanship. Our reputation as, "The last cooler you will ever buy," is all substance, no hype. Check out our full assortment of products and order your Frigid Rigid Ice Chest, today.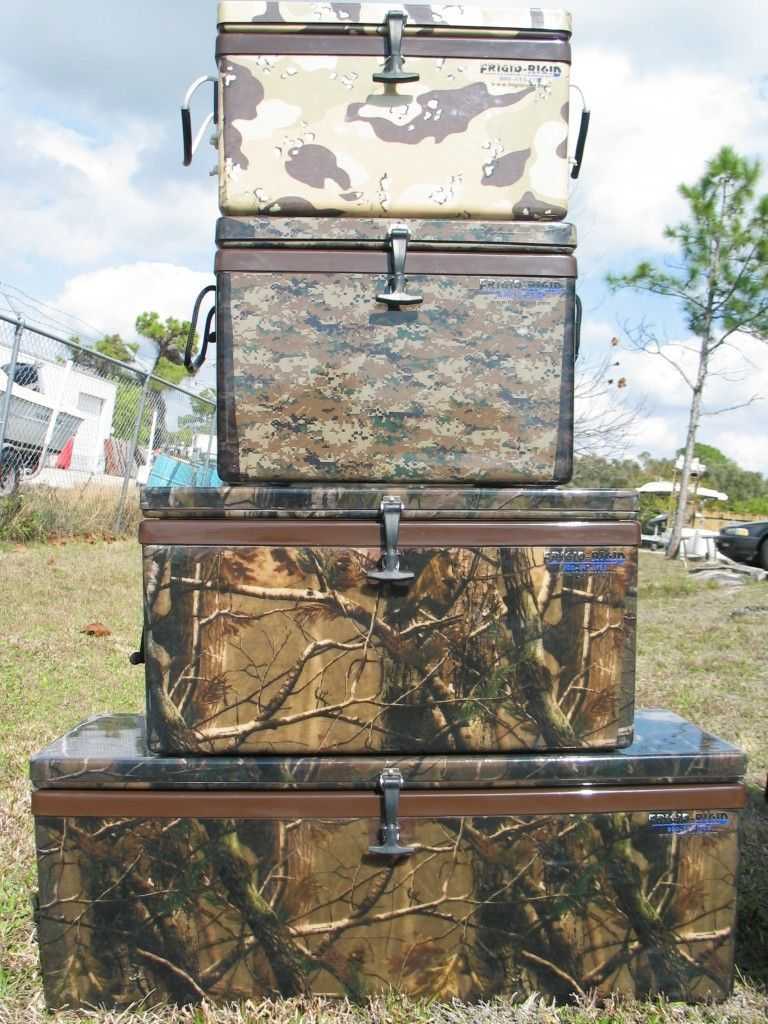 • Frigid Rigid Ice Chests can be customized for your application needs.
• Frigid Rigid Ice Chests are able to hold ice for up to 10 days.
• Fireproof! Our colors can withstand 1,000-degree heat.
www.frigidrigid.com • 800-643-1988