By Dan Kenney, GoFish with Dan Kenney
Last August, I got in the Silverado HD and traveled across the country to the west end of Lake Erie to fish Put-In-Bay and the Bass Islands area with former Elite BASS Angler Michael Simonton and my good friend Jay Gilffillan.
It was mid-afternoon on Lake Erie when Michael Simonton summed up everything we were thinking.
"I feel like running away from home and never coming back and just fishing!!!"
A former Elite BASS Angler, Mike took me and my good friend Jay Gilffillan out last August to learn the ins and outs of fishing Lake Erie off of Put-In-Bay and the South Bass Islands. He'd just caught a fat four-pound bronzeback, one of many beautiful catches of the day.
But, for all the success we had, when the day started it seemed like everything was going wrong. First, Jay's camera boat went down. The bilge pumps blew up and the boat was essentially sinking! Jay, who was filming us for TV, had to pull in and dock for an on-the-water repair.
On top of that, Put-In-Bay was under siege by a massive algae bloom. It was pea soup-thick with about two inches of algae on top!
With these conditions Mike and I didn't have much success in the morning. But that gave him time to provide some great tips, such as how he uses Salt Water Gulp Baits or flat worms on Lake Erie because they show up well in murkier waters. We even got a history lesson when Mike showed us Perry's Victory and International Peace Memorial, which honors the Battle of Lake Erie and the War of 1812.
Lunch was a highlight, too. We found Jay and grabbed delicious burgers and fries on the boardwalk. It was the perfect fuel to give Put-In-Bay another shot. With Jay's boat back in action, Mike took us to our fourth spot, and that's when our luck finally changed. We started reeling in smallmouths in huge numbers all afternoon.
Suddenly, a day that started with a lot of doubts was ending with a flourish. The fish were biting, the sun was shining and even the pea-soup-algae didn't look so bad anymore.
And that's when Mike threatened to stay out there forever.
"I'm gonna quit my job again!" he joked, and I knew exactly what he meant.
There's just something about a great day on the water. Until next time, God Bless & Go Fish!
---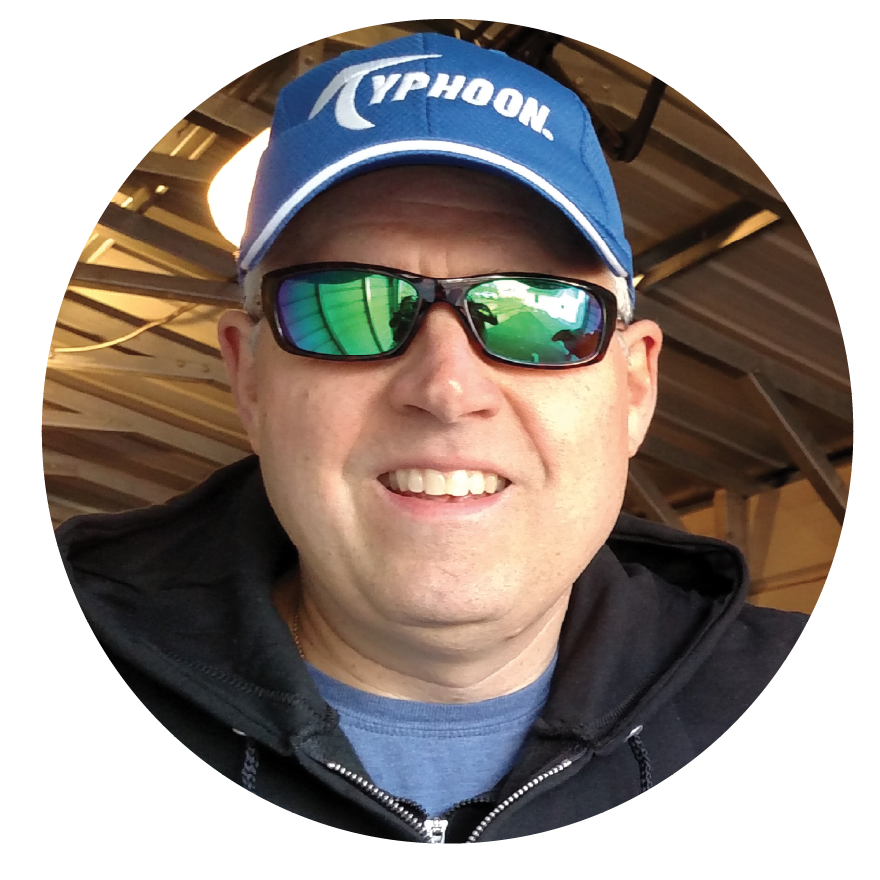 FORECAST BY: Dan is an avid angler and host of the television show "Go Fish with Dan Kenney."
The television program airs via the Charter Spectrum network and is seen on YouTube. Dan also runs the  New England Fishing  & Outdoor Expo.