By Capt. Craig Hensel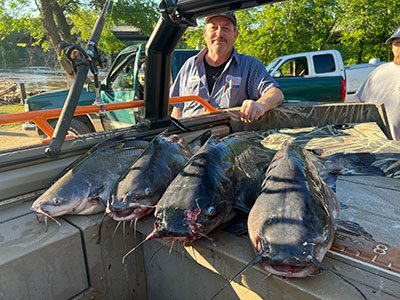 What's going on guys and gals? Captain Craig here with AWOL Fishing Charters. I hope all of you are doing well and enjoying this spring/fall like weather most of us have been experiencing.
Let's dive right in and talk about this crazy weather pattern we have been having. It has been one of those months where if you don't like the weather just hang tight, it's going to change in 5 minutes. I mean, what is going on! The fish are just as confused as we are. We have had a bunch of bizarre fishing action to match the bizarre weather pattern. It has been a weird one for sure.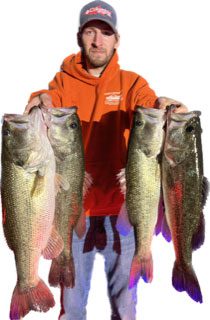 These fish don't know whether to spawn or not. I have noticed an early spawn in some species, and a much later spawn in others, and some are just holding those eggs for the right time. We have caught everything from huge red ear (shell cracker) to massive catfish both blue and flathead and some amazing largemouth and striped bass. Our water temperature on the Cape Fear River just broke 70 degrees for the first time this year and we are halfway through May. Once the water hits that magical 72 degrees these big flatheads will be a little harder to target but we are putting in the work and finding some nice fish. We have boated one blue catfish just over 60lbs and one nice flathead weighing 57.54.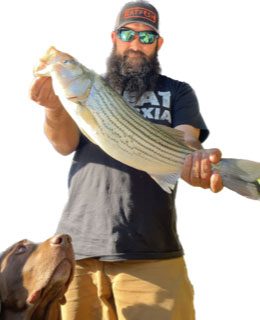 The pre-spawn bite has been on fire. The river has been up for most of April and is just now coming back down to normal level at around 11 ft. The post spawn largemouth bass bite has been amazing. The catfish have been taken recently in water as shallow as 1.9 ft. We have been targeting these shallow flats just outside of logjams on straightaways on the main river, and just off the shallow creek mouths. The flatheads have been on the prowl at night and are just now starting to come out more and more.
Live redbreast and live gizzard shad have been my go to bait's this month. If you are willing to put the work into getting shad and having the proper equipment for keeping shad alive, the payouts can be out of this world. It can be a lot of work and a huge headache, but guys trust me when I say it's worth it.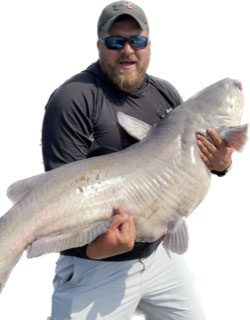 With all that said, I want to take a minute to bring up the St. Jude Fishing to Fight Cancer Tournament hosted by the Swamp Boys Organization here in Fayetteville North Carolina. It will take place on May 20-21st, 2023 24hrs on the entire Cape Fear River. This tournament is special to me for two reasons, we are fishing for the Children at St. Jude, and a dear friend of mine comes all the way from Missouri every year to fish it with me. It's the one tournament where we go out and have a blast without stressing and worrying about winning because we are all winners. Now first place does pay out $5,000 dollars but we don't do it for the money. We do it for these children.
If anyone of you are interested in being a part of this wonderful event you can look it up on the Swamp Boys Organization Facebook page. This tournament is hosted every year in May. I hope in the near future some of you come and join us. I do apologize for not mentioning it earlier on as this is only my fourth article I've written so please forgive me. But definitely check it out and make plans to come fish with all of us next year. Come back and check out my column in next month's issue for an amazing story on this tournament as we are nearing blast off. Until next time.
Tight lines, Capt. Craig
AWOL Fishing Charters with Captain Craig Inc.