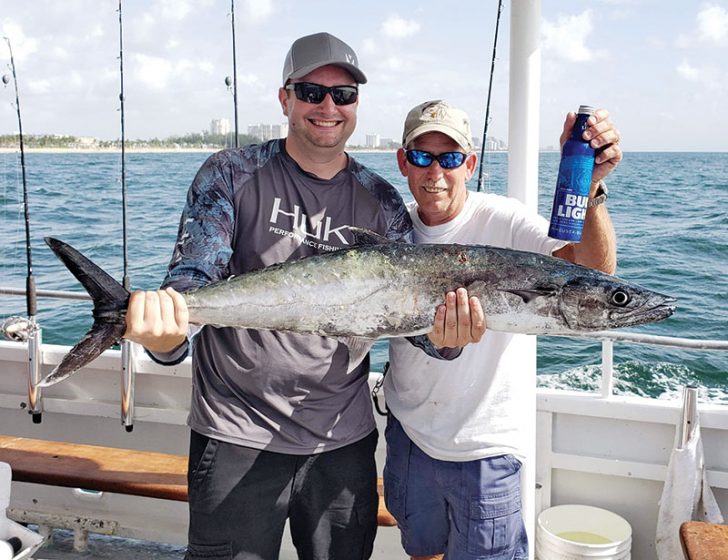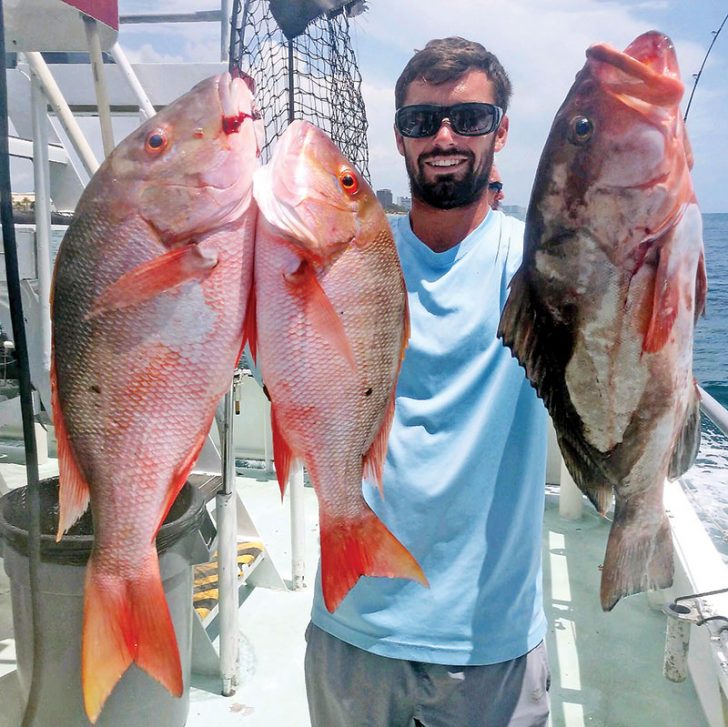 August is here and the fishing is hot and so is the weather. Snappers are biting the best out there, and they are our main targets. We're getting into a lot of yellowtail snappers on both the day trips and night trips. Day trips are better for the mutton snappers and night fishing is best for the mangrove snappers. Lots of red and strawberry groupers are biting, more than half of them are keepers. We've been doing a lot of bottom fishing lately and the bite is really strong. It's pretty simple, just find a productive area and put out the chum bag. If you chum, they will come. Chum it up and draw the fish to you. It's super effective and it gets you the best bottom bite when you're drift fishing in Fort Lauderdale. Bottom fishing for snapper is routinely superb in the late summer months.
We're capturing a few cobia out there now on the drift fishing trips. Cobia tend to follow closely behind sea turtles and stingrays, eating up any small shellfish that get churned up as they swim by. We see a lot of sea turtles this time of year because the water is so flat calm and they are easy to spot. A smart fisherman always has a pitch bait at the ready to cast out if they spot a mahi, sailfish or cobia on the surface. These fish swim up on you without notice and they don't hang out for long, only a few seconds. If you are ready with a pitch bait, you can get a bait right across their nose before they swim off. The moral of the story is that success occurs when preparation meets opportunity.
Good luck out there fishing everyone. Sea ya on the water!
Capt. Paul Roydhouse
Fishing Headquarters
www.FishHeadquarters.com
https://www.facebook.com/FishingHQ
(754) 214-7863