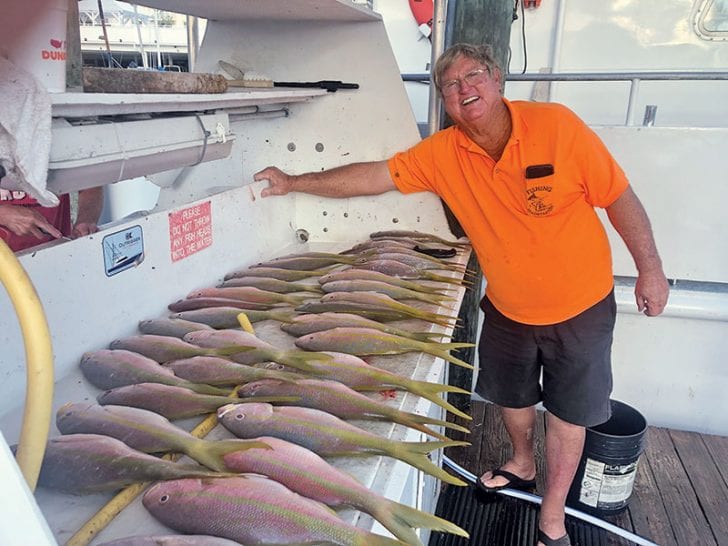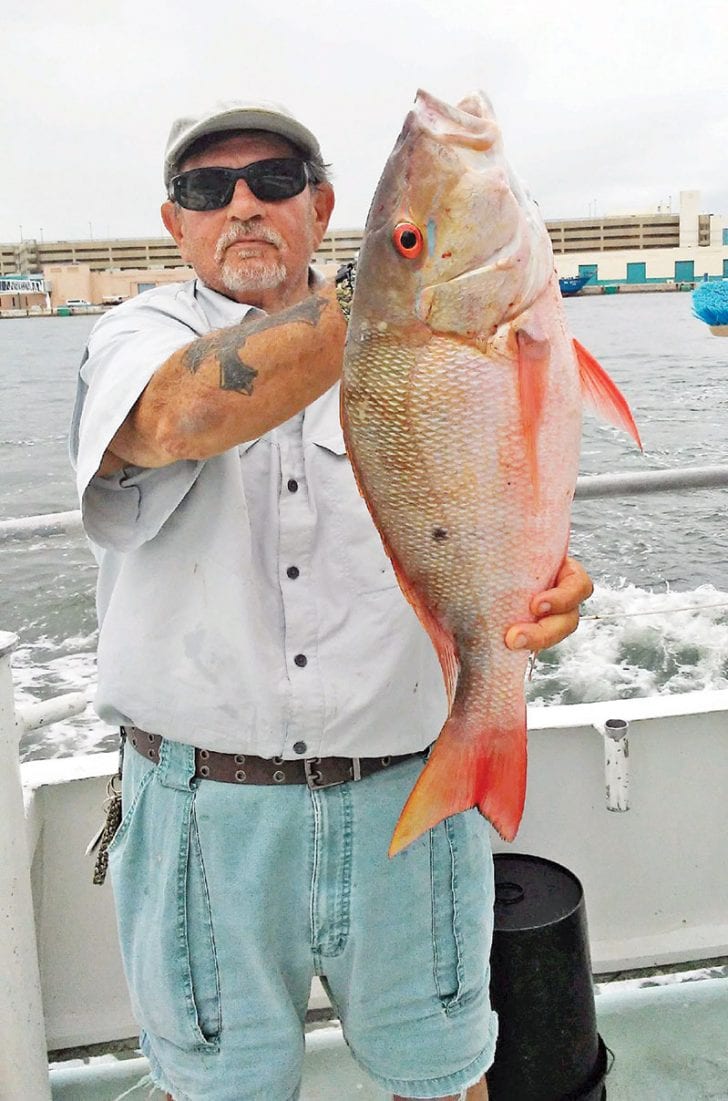 Drift fishing on the reefs of Fort Lauderdale has really improved this month. Kingfish are scattered all over the reefs, with some exceptionally large ones being caught at times. The vast majority of the king mackerel we are catching this month are in the 6 to 8 pound range, but a few monsters are peaking over the 25 pound mark. A 25 pound kingfish can be a difficult fish to land. If their razor sharp row of teeth don't cut your line right off the bat, you still have to battle the fish through some tumultuous runs, head shakes and dives before he comes within gaffing distance. The biggest kingfish are known as 'smoker kings', describing both the speed at which they 'smoke' drag off of a reel, and because they taste delicious when their meat is slow cooked on a smoker. This is the season when some of our biggest kingfish throughout the year will be landed off the South Florida coast.
Kingfish aren't the only fish biting on the drift fishing boats. Blackfin tuna are fairly common to see caught this season, especially by those fishermen fast jigging whip jigs. Tuna can't seem to resist a tasty whip jig that buzzes past their face. The blackfin tuna we catch are usually between 15 and 25 pounds, but fight as hard as a fish twice that size. A few big bottom fish are also being landed on the drift fishing boats. A ballyhoo plug on a long leader along the bottom is a good way to catch a mutton snapper or black/gag grouper. Grouper season opens on May 1st. Bonitos haven't yet started biting much yet, but should be here before the next moon. Once they show up, we'll be catching more bonitos than we know what to do with.
Good luck to everyone fishing out there. I'll sea ya on the water.
Capt. Paul Roydhouse
Fishing Headquarters
www.FishHeadquarters.com
https://www.facebook.com/FishingHQ
(754) 214-7863