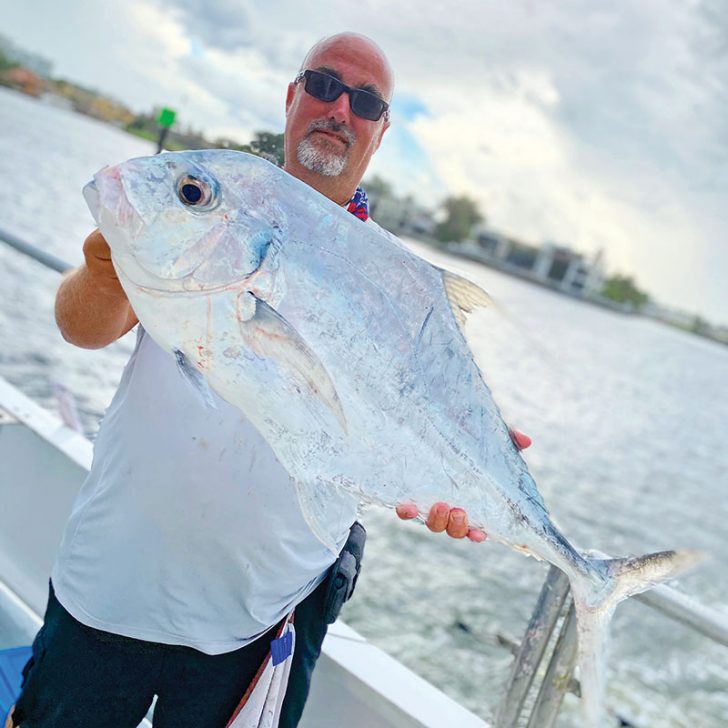 I really like drift fishing the reefs this time of year. The action is great and there is such a variety of fish biting this season. Kingfish are biting pretty good on the morning trips, along with some bonito, yellowtail snapper and red grouper. The kingfish seem to slack way off during the afternoons, so we've been heading out to deeper waters during the later hours of the day. Deep dropping for vermillion snappers has provided some great action for us. The vermillion snapper have been big, fat ones with some reaching 5 pounds. Mutton snappers are biting really well on our afternoon trips too and also very nice sized between 8 and 10 pounders.
The night bite is really good for yellowtails in October. On the night trips, we always anchor up and chum. If you have a good feel for the bite, you can catch your limit on yellowtails on most any night. A lot of the tails we're catching are 1 to 2 pounders, but mixed in, we'll also catch our biggest flag yellowtails of the year during the next couple months. Cobias are starting to bite with some regularity. They are all over the reefs and wrecks this season with most fish between 20 and 40 pounds. Cobia are great eating and really fun to catch. It's always exciting to throw one of them in the boat.
Good luck to everyone fishing out there. Sea ya on the water.
Capt. Paul Roydhouse
Fishing Headquarters
www.FishHeadquarters.com
https://www.facebook.com/FishingHQ
(754) 214-7863