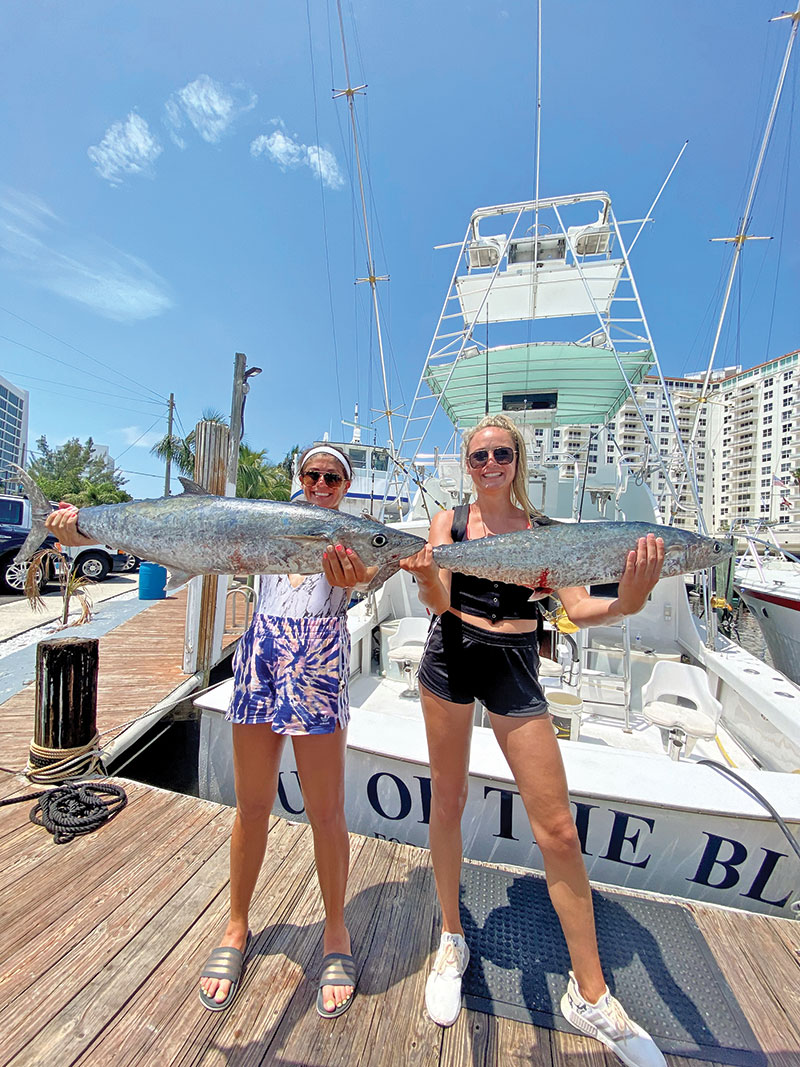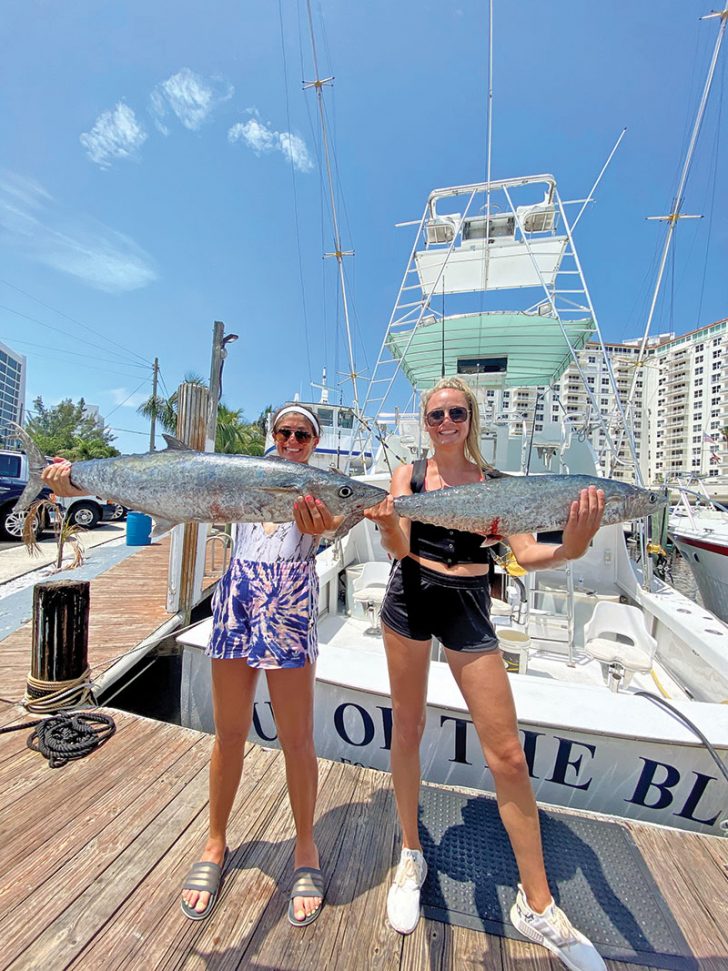 There are a few schools of mahi mahi out there to be found, but you really have to work hard and get lucky to find them. Lately the action has been on the reef and the edge of the Gulf Stream. Bonito and kingfish are tearing up the reefs and are easily caught trolling planers with spoons and sea witches. We're also catching a few wahoo and blackfin tuna, which always seem to bite when you least expect them. While most of these fish are biting the deep planer baits, a few fish such as sailfish are more apt to hit the surface lures. Sailfish bite the best during the fall and winter months, but they can be caught throughout the year here in South Florida. A few of these sailfish are biting for us while trolling the reefs. A sailfish caught trolling in the middle of summer is always an exciting and welcome surprise.
Wreck fishing is very good this time of year. Amberjacks are stacked up on the wrecks and artificial reefs in 200 to 300 feet and are best caught by dropping live baits up current of the structure. Black grouper, warsaw grouper and cobia are also biting at these same spots if you can get your bait past the aggressive amberjacks. You can also catch a lot of vermillion snappers and smaller groupers by dropping a chicken rig baited with chunks of squid.
There is some excellent fishing these days. Even though it's slow offshore, there are lots of fish to be caught in on the reefs. Tight lines everyone.
Capt. Nick Colosi
New Lattitude Sportfishing
(954) 707-2147
www.newlattitude.com