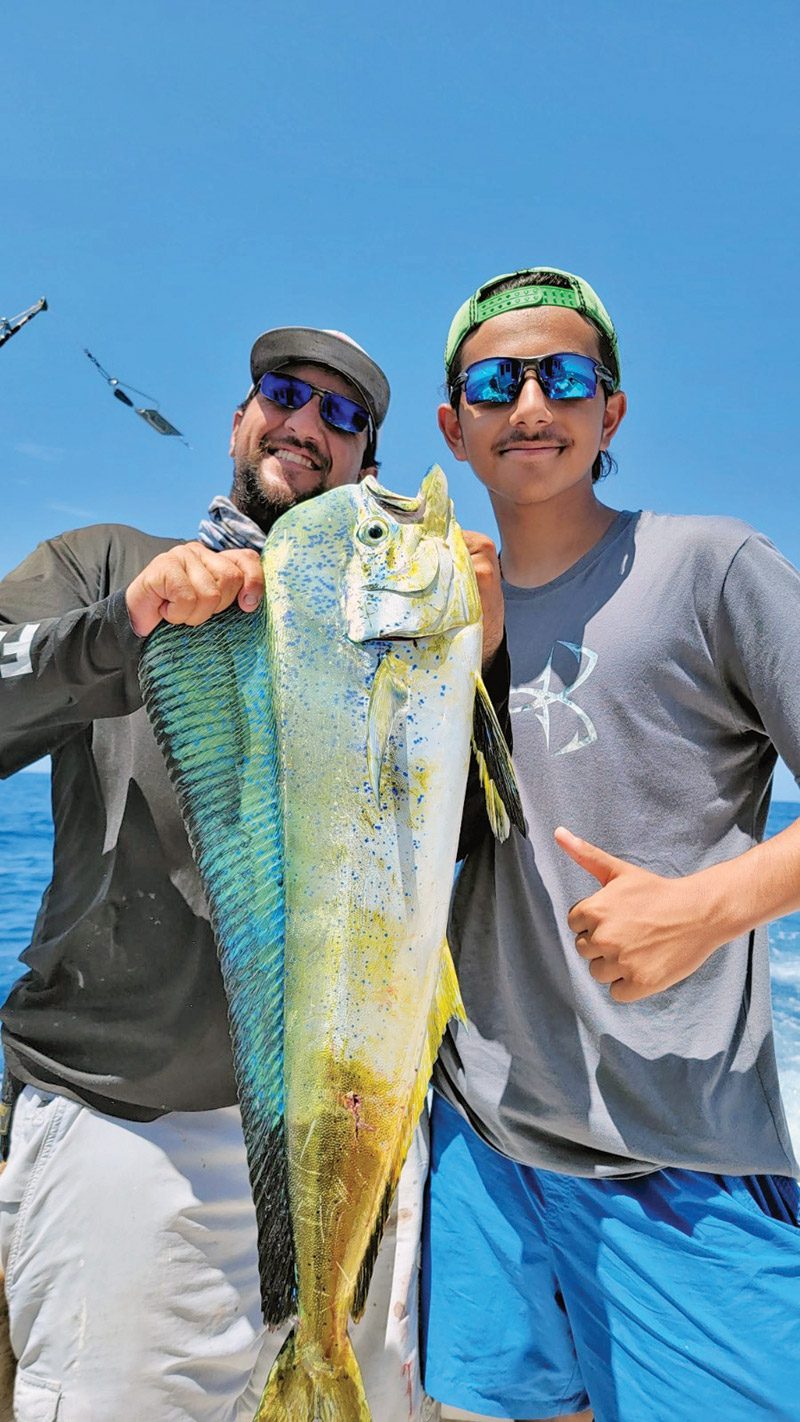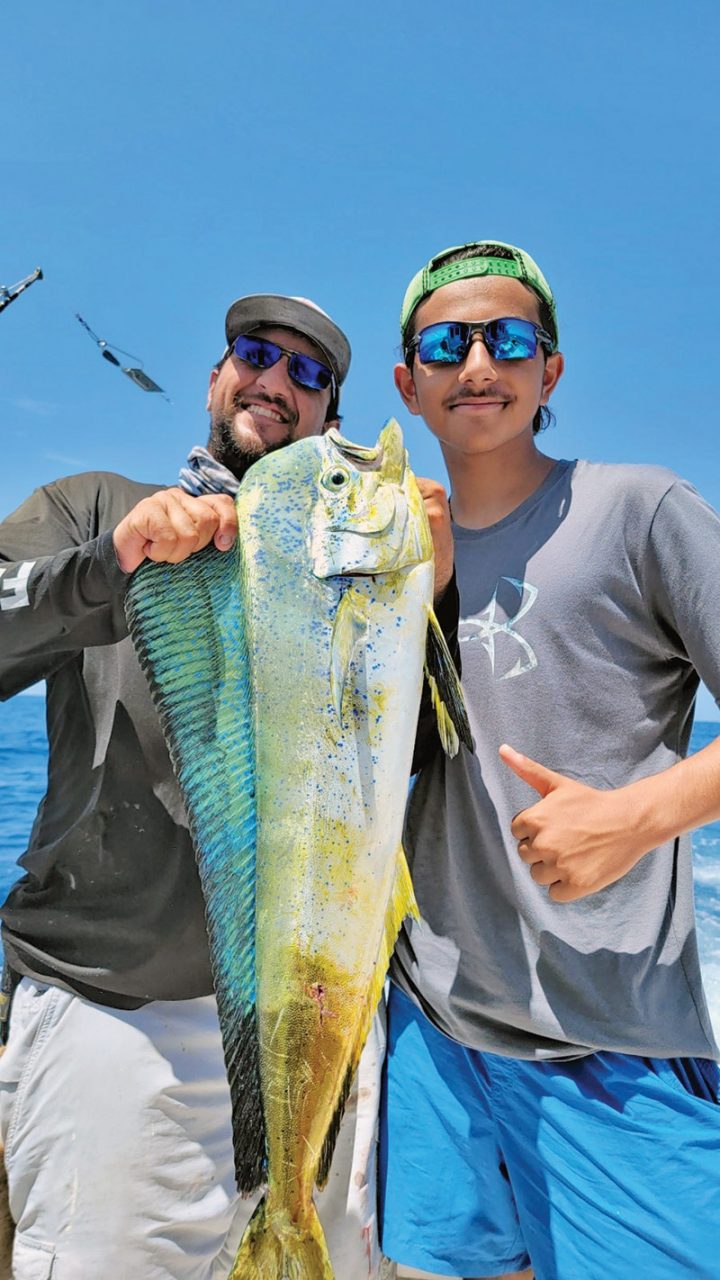 The dolphin are here and they are hungry. The smaller dolphin of June and July have grown from 3 to 5 pound fish into 6 to10 pounders, some even bigger. Dolphin grow extremely fast and are constantly feeding. When dolphin reach this size, they break from their schools of 50 or more fish and form into smaller hunting packs made up of 8 to10 fish. This makes for a lot more schools of dolphin around offshore and they are easier to find. These schools of dolphin gather around weedlines or patches and other floating debris as a place to find food or shelter from other predatory pelagic species. The secret to offshore dolphin fishing is covering territory. The more territory you can troll your lures over, the better chance you have to run over some fish. It's a big ocean out there offshore and can seem almost like a desert, until you find a floating piece of driftwood, or a weedline with birds working overhead. When you find something good to fish next to, make sure to pull some deep running lures by it too. Wahoo typically hang around floating debris offshore as well, but they stay much deeper and rarely come near the surface. Pulling a planer or downrigger bait by it will often yield a nice wahoo to compliment your catch.
Sportfishing closer in on the reefs is nearly non stop action. Bonitos are everywhere on the reefs. They are so abundant that I actually have to try to avoid them sometimes to give the anglers a rest. Trolling the reef is great right now for bonito, kingfish, barracuda, wahoo and even an occasional sailfish. It's not sailfish season yet, but there are always a handful of them caught in August. Wreck fishing is particularly good this month too. Black, snowy and warsaw groupers are all being caught deep dropping around the wrecks. Amberjack, almaco jacks and cobia are showing up on these same wrecks and biting good on live bait. Out in 400 feet of water, gray tilefish are all over the bottom. You can catch these by dropping a multi hook rig, baited with squid and catch them 3 at a time.
There is a lot of variety out there this month. This is the last great month for action before we get into our fall big game fishing season, so get out there and catch some fish. Tight lines everyone.
Capt. Rod Roydhouse
New Lattitude Sportfishing
(954) 707-2147
www.newlattitude.com