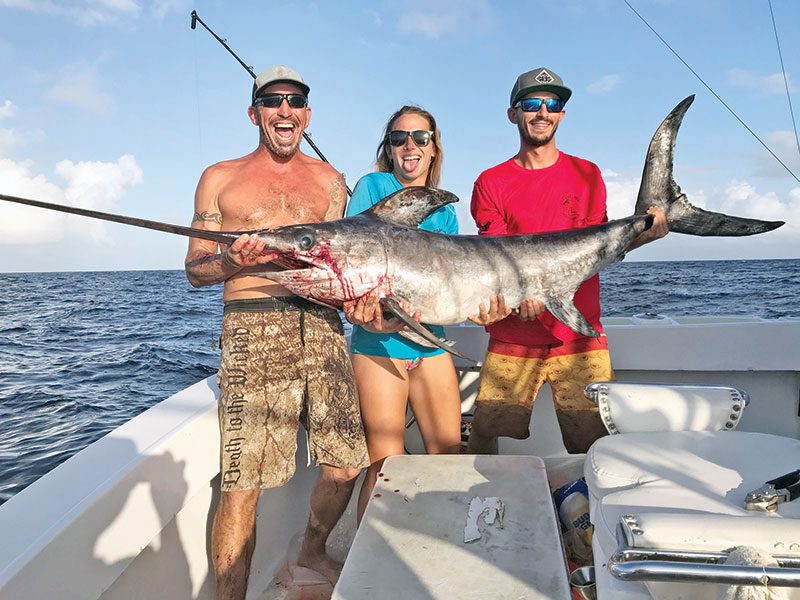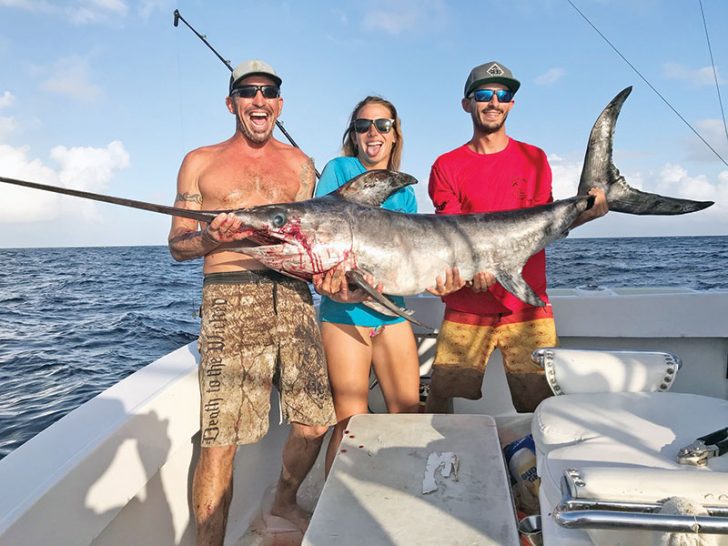 The sailfish bite off Fort Lauderdale is really unbelievable. The sailfishing seems to be better this year than in the past two years combined. The cooler weather has definitely gotten the sailfish churned up for us. Kite fishing and slow trolling live baits off the outriggers are the most effective methods for catching sailfish. This year, we're getting a lot of double and triple headers, so when you get a sailfish on the line, don't get too distracted. Stay ready and keep an eye on your other baits for any other sailfish schooled up with the one you're fighting. We're catching some rather large wahoo using the same fishing techniques as we do for sailfish, both on the kite and trolling.
Dolphin that were coming in on the reefs last month have moved off into deeper waters offshore. They still can be found. The best bite on dolphin has been 5 to 8 miles offshore, trolling along a good weedline. Lately, there have been some nicely formed weedlines in those waters. The skipjack tuna and schools of small football sized tuna are being found around the birds offshore. They spook easily, but we can usually get a few passes trolling near to the school before they scatter. The tunas are pretty small, but still good eating. Swordfishing, whether deep dropping during the day or drifting for them at night has been excellent. There have been reports of several swordfish over 300 pounds caught over the past week and good action has been reported for average sized swordfish between 80 and 150 pounds. We're having a wonderful winter fishing season.
Happy New Year and tight lines!
Capt. Nick Colosi
New Lattitude Sportfishing
(954) 707-2147
www.newlattitude.com