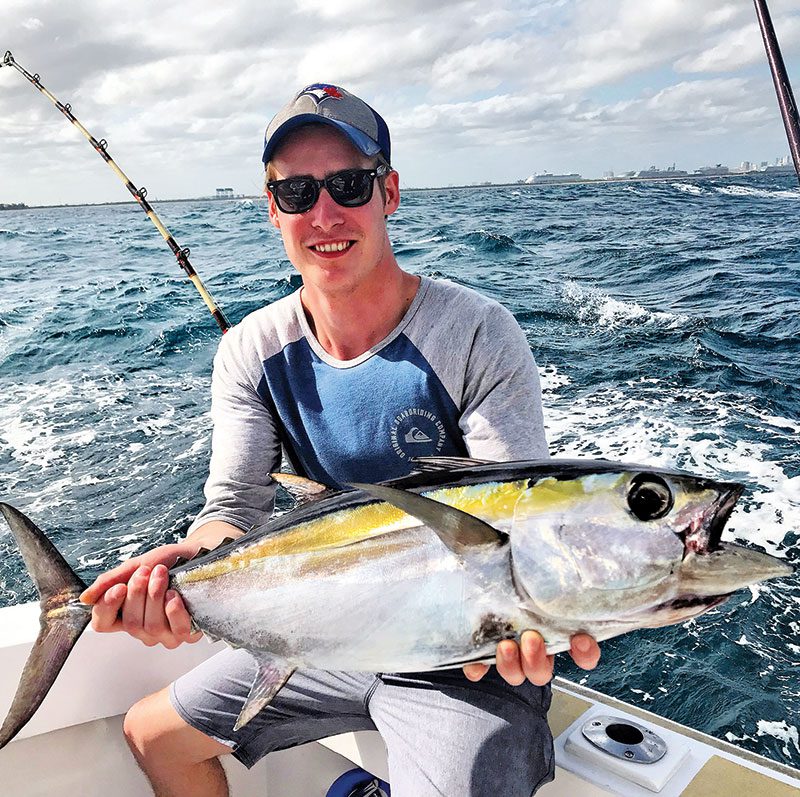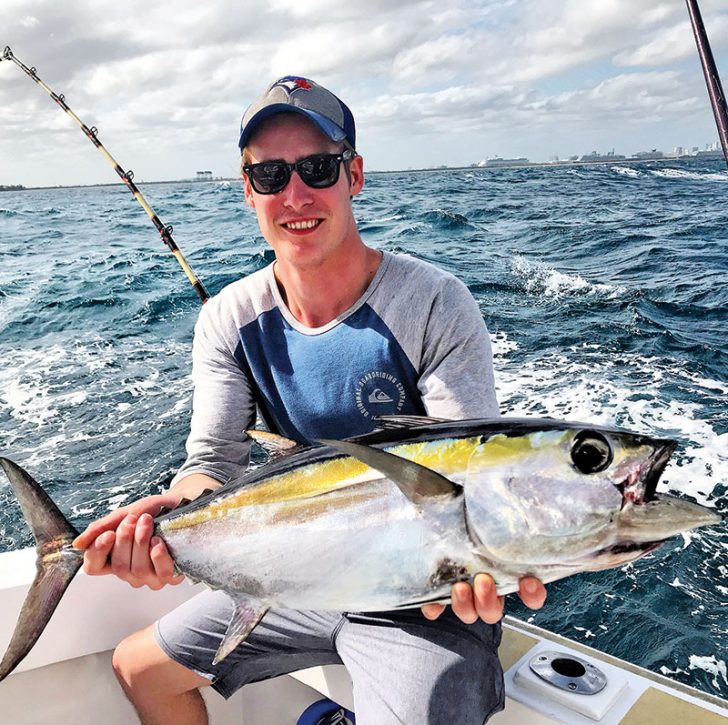 March marks the beginning of the big game fishing season here in South Florida. Our local deep shipwrecks are teeming with big game fish. Jigging or dropping live baits in the vicinity of these wrecks is an all but sure bet for a big bite. When we drop down, the bait usually doesn't last a full minute before we're hooked into an amberjack, grouper or cobia. Action is really good around the wrecks this month. The big wahoos are starting to show up for us trolling the reef and edge of the Gulf Stream. Getting an early start and trolling anywhere from 100 to 300 feet deep, or along any edge or color change is a good technique for wahoo, blackfin tuna and skipjacks. Tunas are schooling up this time of year and you can see them busting on the surface, devouring schools of glass minnows. I get my best tuna bites pulling small squid dinks, natural feathers and clark spoons. You don't need to pull big lures to catch big fish. Always remember that elephants eat peanuts.
March is the best month for kite fishing in Fort Lauderdale because you can catch such a variety of fish. You can catch sailfish, big blackfin tuna, wahoo, bull dolphin, smoker kingfish and big game sharks. Hammerheads and mako sharks are beginning their annual migration through our waters. Over the next couple months, thousands of these monster sharks will swim south down our coastline. Sharks follow the food and this season there is plenty to eat off South Florida. Offshore fishing is getting better and there are some big dolphin being found out there. However, with most of the action happening in 400 feet or less, there isn't much need to venture offshore in search of fish.
We're getting into our best fishing season of the year. Tight Lines Everyone.
Capt. Nick Colosi
New Lattitude Sportfishing
(954) 707-2147
www.newlattitude.com