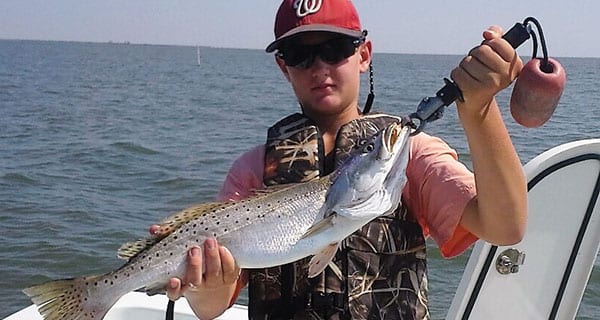 By: Capt. Craig Lambert
December is finally here and it is by far the most underrated month of the year. These first 2 weeks of December are about as good as it gets for catching speckled trout, redfish and most definitely flounder. With warmer falls occurring every year the peak of the fishing season has moved from the October/November time frame to the November/December time frame in the last decade. This is causing the flounder to stay around at least until Christmas and maybe even a little beyond that time while the speckled trout bite is peaking in early December and continuing until January.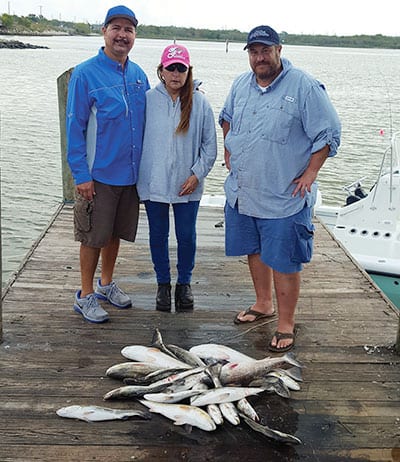 Look to shallow flats and shorelines as areas to target for aggressive and hungry gamefish. Cooler water temperatures will keep the specks and reds hanging out in 2 to 4 feet of water and as far as what to throw at them. Nothing beats a live shrimp dangled under a popping cork for effectiveness but softer soft plastics like Big Nasty's and Bass Assassins are also putting fish in the box. Don't forget to try your topwater baits out this month. If you have a bunch in your tackle box that you never throw then now is the time to go get a few and go chunk them all day long and see what happens. Who knows? You might catch a few whoppers by the end of the day or possibly your biggest fish ever.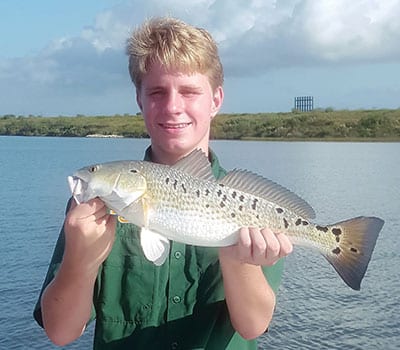 The bigger fish are definitely crushing topwaters right now. My 2 all-time favorites are the She Dog by Mirrolure and Rapalas Skitterwalk. They both make an excellent sound and if they are walked through the water correctly they can be very deadly especially for larger speckled trout. Look for wadefishermen to catch some serious trophy trout this month in areas like West Bay, East Bay and parts of Trinity Bay. The best wading areas are all surrounded by marsh and natural shorelines with grassy flats and a mud/shell mix. Wadefishing shorelines during late afternoon hours and in to darkness can produce some incredible stringers of fish in these areas that are seldom heard about by the public.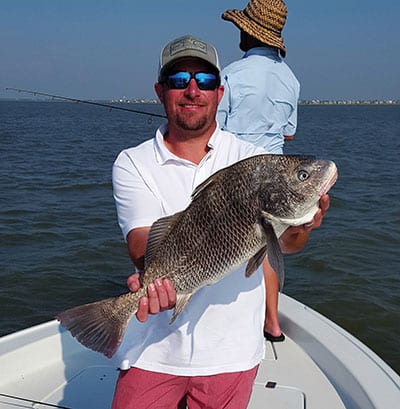 Boaters are hitting it hard also drifting shorelines and shallow reefs and doing very well on the North side of the bay while East Bay and West Bay are just doing OK. Look for flounder along deeper walls and deep dropoffs. I like to target the 8 to 18 ft depth for flounder against bulkheads and structure mostly. Nothing more is needed than a Berkley Gulp as bait but a live shrimp on a trailer hook will help those inexperienced anglers that have a hard time setting the hook.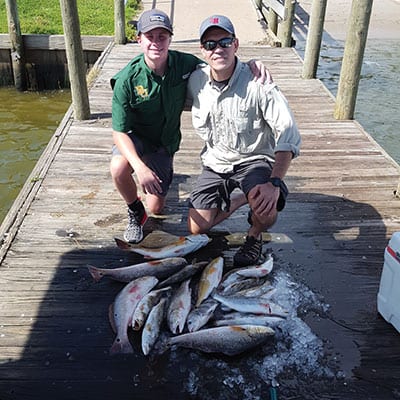 Looks like we have a great month of fishing ahead so definitely get out there and take advantage of it. Everybody be safe and as always "Take a kid fishing!!"
Capt. Craig Lambert Galvestoninshorefishing.com | 832.338.4570