Titan Guide Service shares the rods and reels you need now
by Coastal Angler Staff
Marblehead, Massachusetts boasts a rich maritime history as one of the earliest fishing villages in the U.S. and the birthplace of the U.S. Navy so it's no wonder that Titan Guide Service, one of the area's most reputable fishing guide companies, was born and bred there, too. Helmed by Captain Faxon Michaud, a Marblehead native, guests aboard TITAN, a 26-foot Regulator, will have the chance to experience Massachusetts waters like never before with both inshore and offshore trips for individuals or small groups. Captain Michaud runs his saltwater fishing charters out of the historic docks of Marblehead or a neighboring port and expertly navigates his clients throughout a daylong adventure in the waters that provide a fantastic habitat for two of New England's most sought-after fish: the Bluefin tuna and the striped bass. Capt. Michaud has spent most of his life exploring the habits of these two species and is well equipped with the right knowledge and gear to provide a fishing charter experience like no other.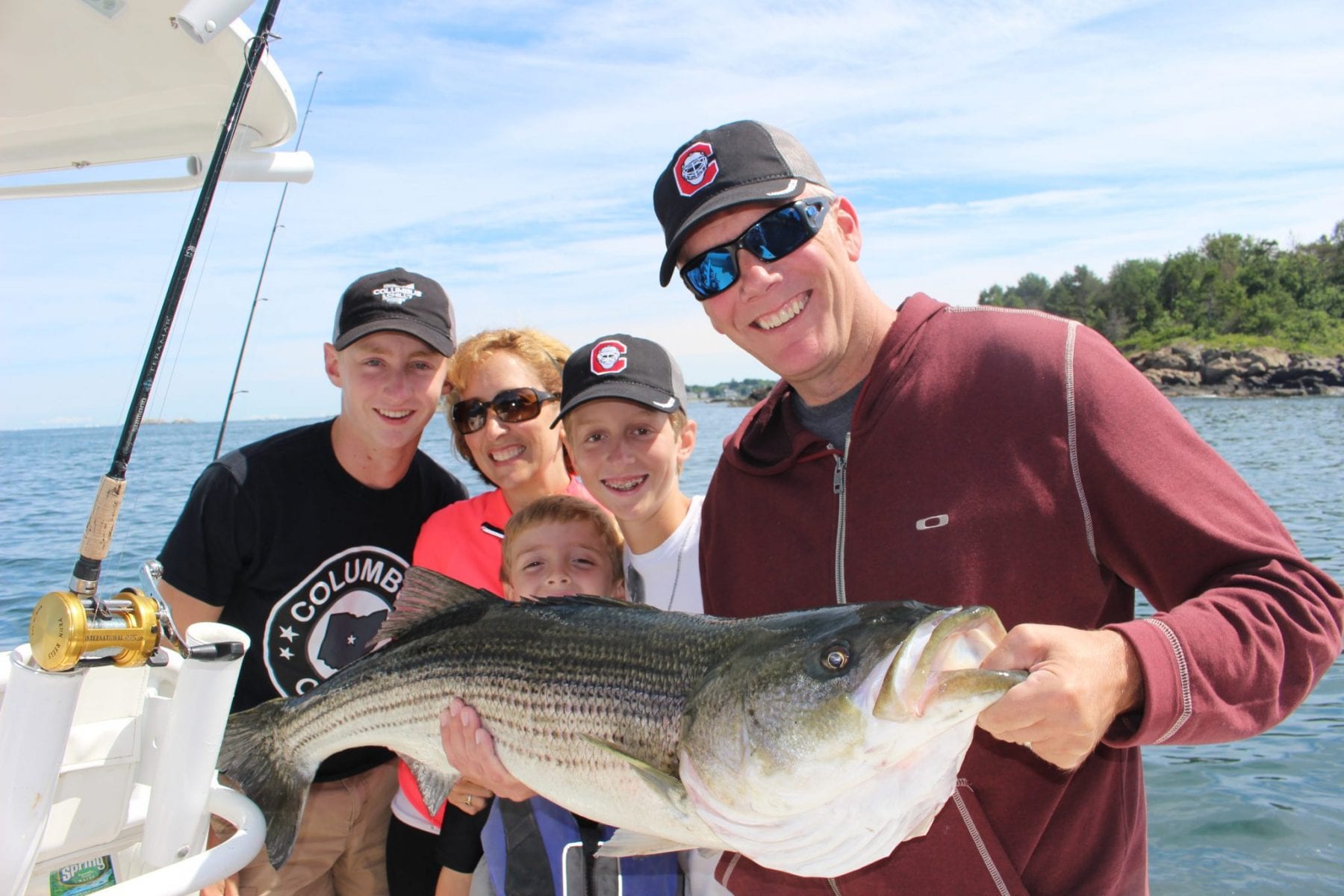 A typical striped bass charter will have you on the water for about four hours, using light tackle to target the fish, as its Capt. Michaud's philosophy that "light tackle enhances the experience of fishing, feeling every head shake and tail thrust of the fish increases the thrill of the fight."
Catching Bluefin tuna is a different story.
The Shimano Tiagra 130s coupled with custom rods from CMS Tackles, Chatham Specials, are frequently utilized when going after Bluefin tuna. If you've never had the thrill of hooking a 600+ pound Bluefin, Captain Michaud describes it as "standing on an overpass and hooking a passing pickup truck, expecting it to stop, but it just keeps on going." These fish frequently dump all 1,500 yards of line in one single run so it's important to have all the appropriate gear before heading out.
"It's important to remember that your number one priority when it comes to gear should be your boat", says Capt. Michaud.  Regulator has produced one of the most sought-after sport fishing center consoles on the market but the electronics are a vital part of the boat as well. TITAN has a Garmin 7616, which, coupled with the Garmin Airmar B175 CHIRP transducer, is your eye into the depths below.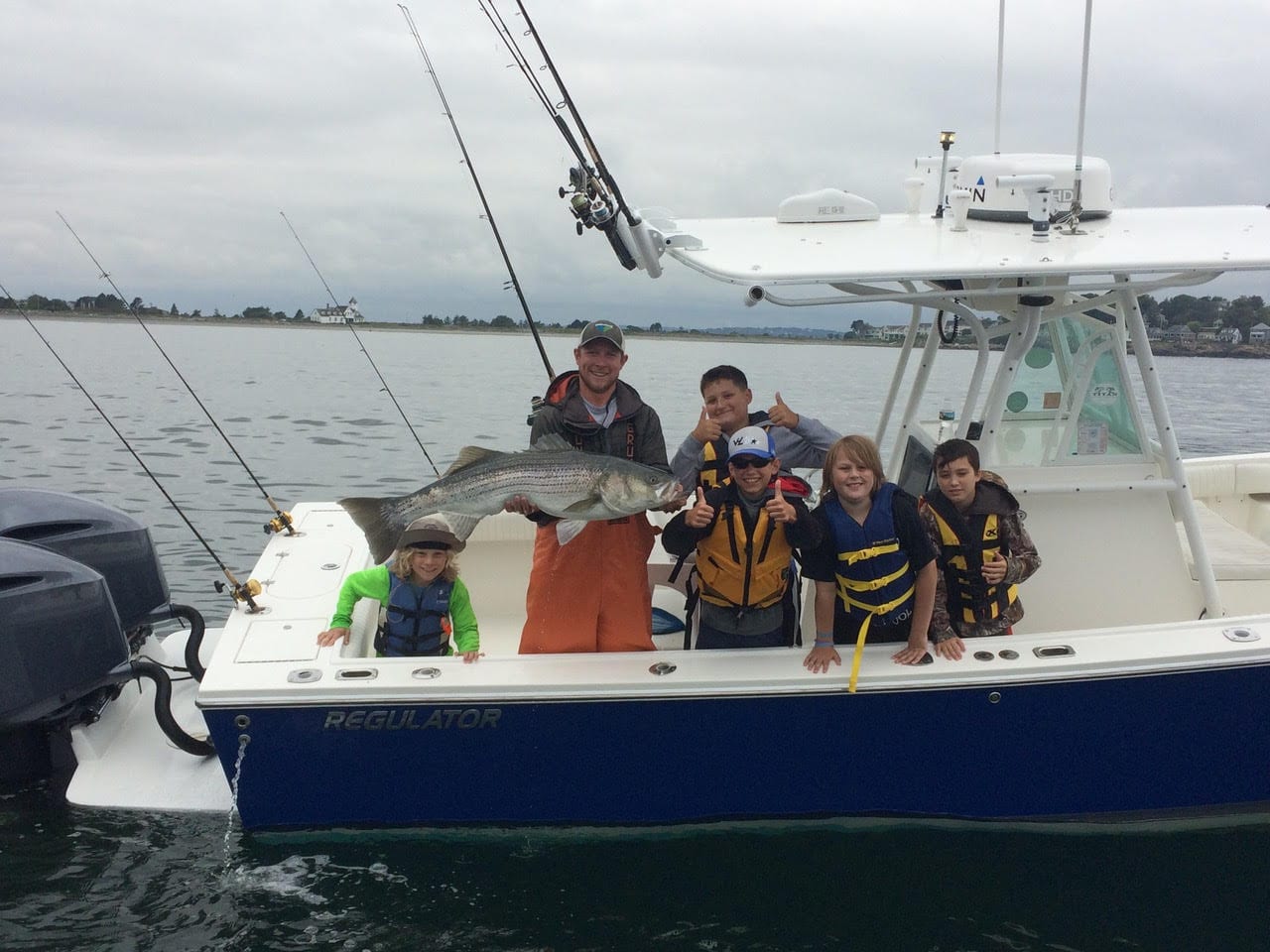 For tackle, Titan Guide Service uses almost exclusively Shimano gear. The Thunnus 6000 is a favorite reel of Capt. Michaud, matched with the GLoomis Pro Blue series rods.  The only exception is a pair of Penn International 975LDs which have proven to be some of the best reels for bump trolling live baits through the rocks or deep water. The rods that compliment these reels though? Shimano yet again, specifically the Teramar 12-15lb fast action.  As far as lines are concerned, back your reels with PowerPro braid (again another Shimano company) and use your favorite knot to put some Seaguar fluorocarbon as your leader.  The amount of information regarding tackle is endless, so to find out all of the secrets you need to land yourself a Bluefin tuna or a healthy helping of stripers, you'll just have to book a trip on TITAN for summer 2018.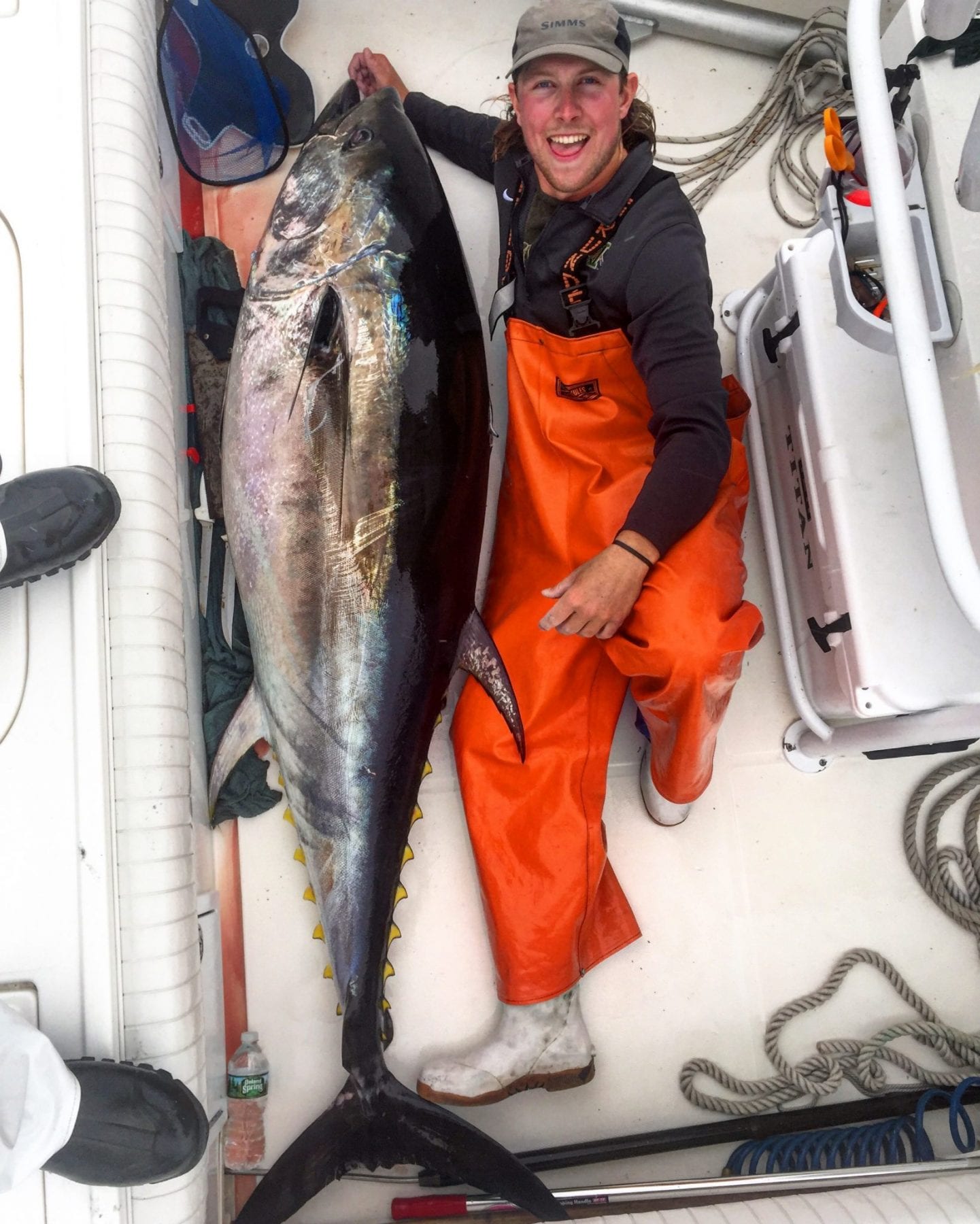 ---
For more information or to book a charter with Titan Guide Service, please visit: www.titanguideservice.com or call 978.500.7883.