Meet Some of our Local Area Fishing Femme Fatales
By Gene Dyer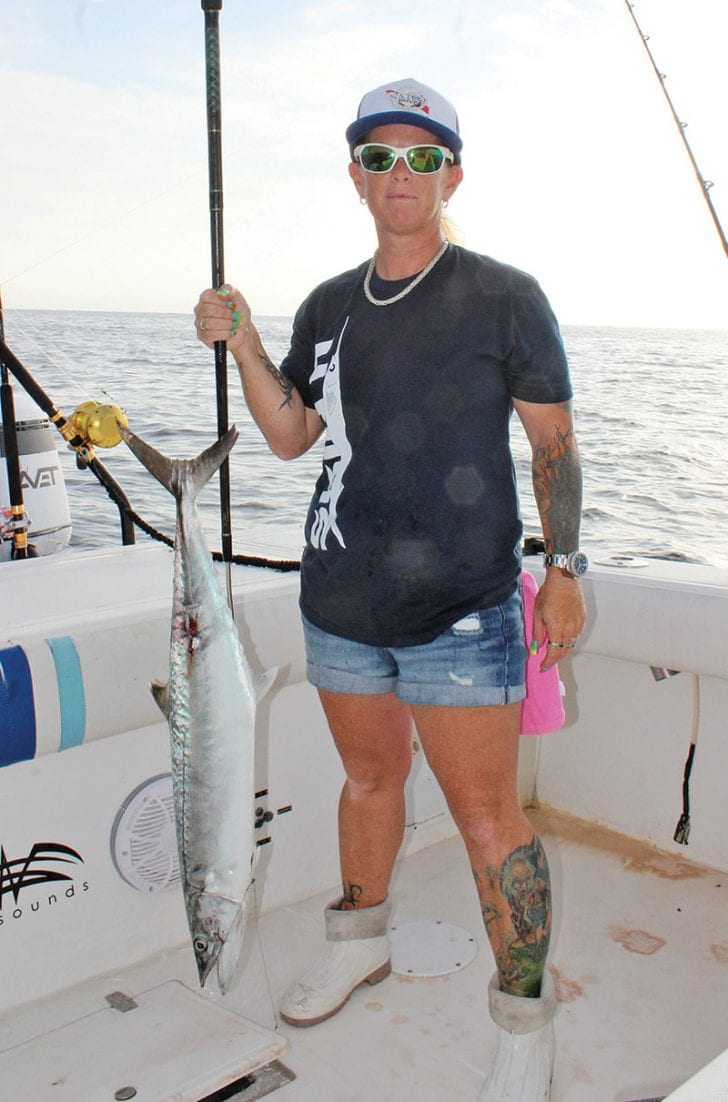 Tracy Strong
Growing up in Broward County, Tracy started fishing in her backyard like most people. As she got older, she started fishing offshore with her father, but she was still too young to appreciate it as she does now.
In 2014, the Profishnt Fishing team was formed and started fishing tournaments as amateurs. Tracy manages the team and participates as the team's lady angler. The team started off fishing only a few tournaments here and there, but the love of competition drove them to a whole other level. After their first successful season, they were considered professional offshore anglers. Fishing an average of over twenty tournaments per season, there were some wins and some losses, but it was still only about the fun they had and the amazing people they got to meet that became like family.
Through tournament fishing, Tracy feels fortunate to have met such great people in our close community of anglers, who are all out here to have fun and raise money for the charities that these tournaments benefit. Hundreds of thousands of dollars are raised every year during our season to benefit everyone from children's charities to hospice foundations. Even though we are all on competing teams, we are all family and feel that it is important to take care of and give back to our community.
---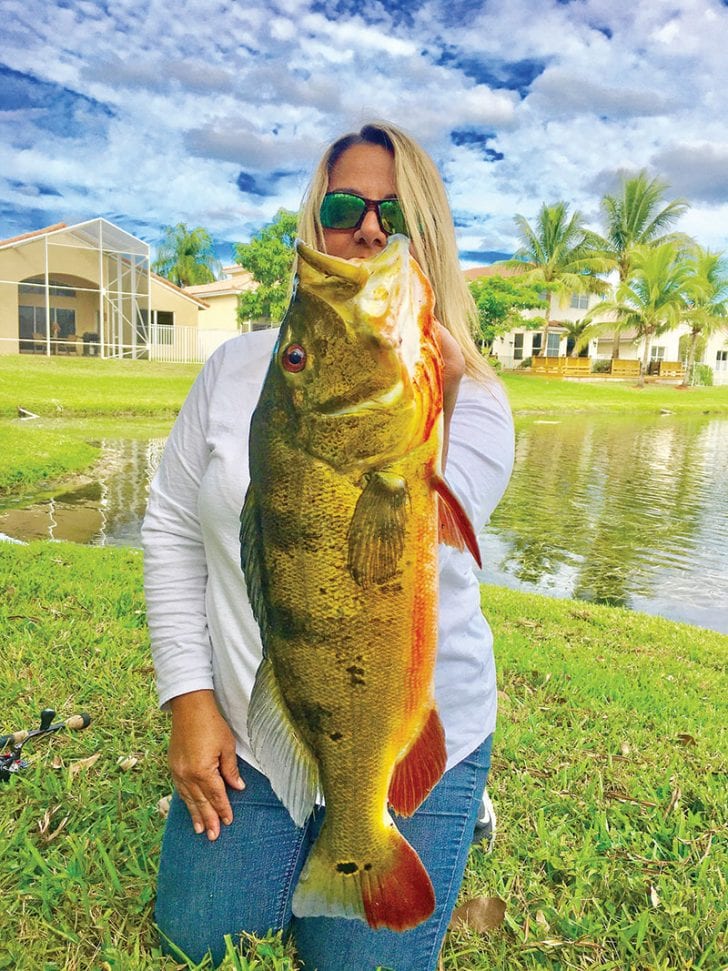 Kristen Drago
Born and raised in Fort Lauderdale, Kristen is a nurse and a mother of two, with a passion to heal sick ones and fish every body of water she comes across. As long as her Reggae music and fishing rods are close by, she is a happy woman. Raised in the sun and and spending time at the beach as a young girl has given her the advantage of being around fisherman and the water for a long time.
She has been fishing urban waterways and canals in South Florida for years and makes it a habit to keep exploring and stopping at every urban body of water that she can find. She does most of her reconnaissance of new locations without a rod in hand, while on a lunch break or running errands. She has learned that in order to consistently find and catch fish, you have to cover water, know what to look for and vary your presentation. In other words, you have to get off the couch and put in your time. Fishing is a way of life for her. Whether it's saltwater or freshwater, she always has a smile on her face and is determined to land quality fish.
Growing up fishing with the boys, she quickly learned nobody wants to stop and help a girl tie knots or take fish off the hooks. She watched videos, practiced tying knots and got her tackle box in order. Being a woman angler has had its challenges, but she has taken the bull by the horns and has made a name for lady anglers all over South Florida. Known as Reggaegerl on Instagram, her passion to keep finding the next big fish is clearly evident when you look at her feed.
---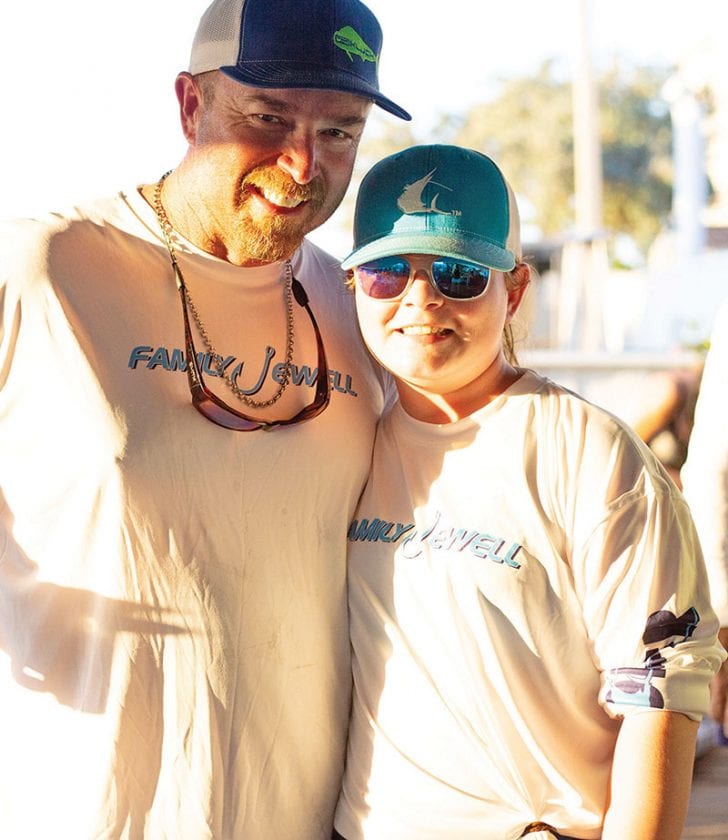 Payton Palmer
The daughter of a local captain, 11 year old Payton has always loved to fish with her dad Capt. Ryan Palmer aboard the Family Jewell. She recently started fishing tournaments and has been awarded top junior angler on two occasions. She has discovered that fishing is a way to bond with her father every time they go out. Her favorite type of fishing is bottom fishing. When she leaves the dock, she always tries to have a positive attitude, which she believes works, especially during tournaments. Something she wants you to know is that when you are fishing, you should not try too hard or focus on it for too long because when you don't, the fish come and we all love when we get a bite. Payton says that she always ends up learning something new each time on the water, whether it's a new technique or a new species of fish. Over the past few years, she has developed a passion for fishing and has never gotten bored of fishing. At a young age, she has learned that it's okay if you don't always catch a fish, which means that we have to cherish and appreciate the times that we do catch fish, even if it's just one fish.
---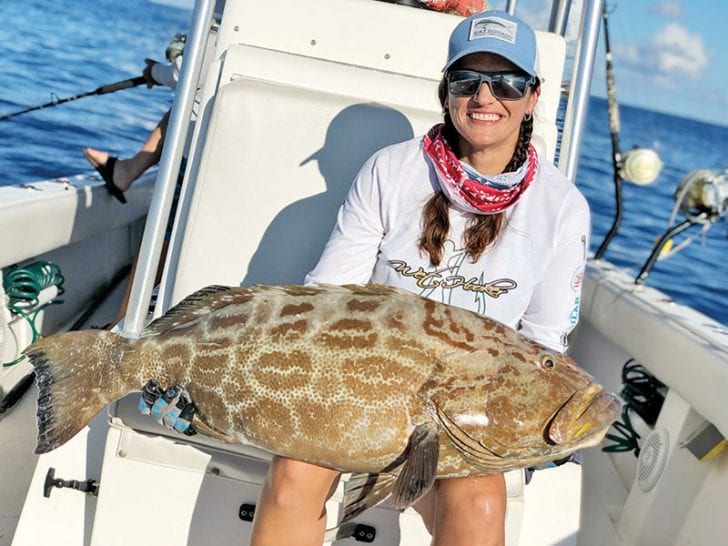 Trista Evans
The Vice President of Hooker Electric, Trista started fishing in freshwater when she was a little girl, but when she got introduced to the saltwater fishery about 10 years ago, she feels like her life changed. Being on the ocean and enjoying everything that comes along with it, there is just really no comparison. She still gets so excited when the clicker goes off and the line start screaming off of the reel. The pressure, the anxiety and the thrill is something that will always make her happy. Trista loves all kinds of fishing and has has been lucky enough to go from fishing in our South Florida area, to fishing all over the world with some of the best guides in the industry. Loving fishing has made it easy for her to become part of the fishing industry and has had a huge impact on her business. Without the experiences, relationships and opportunities that she has built through Hooker Electric over the last 8 years, Hooker would not be where it is today. Look for Trista at most of the local tournaments and upcoming boat shows. She is extremely thankful and can't wait for the next fishing adventure!