Florida's Ormand Beach offers great multi-species fishing
It may not be well-known to the average tourist, compared to nearby Daytona Beach to the south and Palm Coast to the north, but vacationers looking for great fishing and great fun should consider Ormand Beach, Florida.
Ormand Beach is such an awesome spot that none other than John D. Rockefeller fell victim to the area's charm, thanks to beautiful beaches, the Tomoka River, and land which would later become the Tomoka State Park. Rockefeller, along with oil man Henry Flagler, purchased the Ormand Hotel in 1890, and he later bought a sprawling estate and made it his winter home.
But on a warm winter morning in September, Mr. Rockefeller was the last thing on my mind. I was the lucky guest of Scott and Ashley Cornelius of The Good Life Charters and we were ready for an awesome day on the Tomoka River.  As Scott said, "The Good Life Charters is all about having a great time on the water." We also hoped to reel in our fair share of red fish and Captain Corn was the perfect guy to make it happen. Born and raised in the area, he knows all the tricks.
After we prepped our mullet bait with a Dexter Russell S151SC-GWE, he advised that red fish are bottom feeders and therefore we should fish off the bottom. We used jigheads and hooked our mullets right below the dorsal fin.
"That way he'll just kind of flop on his side and we'll get a little more vibration on the ground," he said. "Red fish have nostrils and their mouths are on the bottom of their heads. They're kind of like pigs or hogs that roll around on the ground."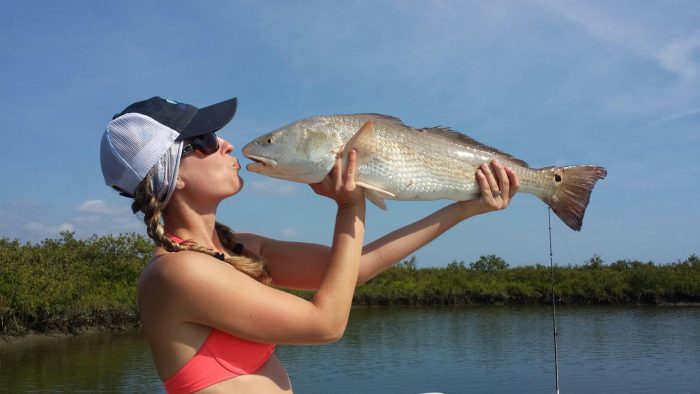 With Scott's and I sporting our Typhoon Optics sunglasses for the Florida Sun, we caught our fair share of red fish, but the Tomoka River also blessed us with a crazy array of species. In fact, multi-species was the word of the day.
After bringing in a catfish, we switched to shrimp bait and promptly grabbed a flounder, a nice looking guy who wasn't quite ready to be called dinner. "If I can't make four fillets, I don't like to keep 'em," Scott said. "Let him go, let him grow." Our flounder was followed by a huge clump of oysters, lol, a ladyfish, a couple snook and our last catch of the day, another redfish.
Then, with a hard rain falling, we retreated to the shore to talk shop.
In addition to their charter business, Scott and Ashley are the proud new owners of Tomoka Outpost. Tomoka Outpost is the area's go-to spot for canoe and kayak rentals and any gear you need for a day on the water, but under the Cornelius' guidance, it's fast becoming a great place to hang out. Tomoka Outpost is hosting BBQ's, inviting folks to play music, and even offering their own beer on tap—Tomoka EPA!
So if you're looking for great fishing just a short drive from Daytona, head to:
http://www.thegoodlifecharters.com and get in touch with Scott and Ashley.
Until then, God Bless and Go Fish!
---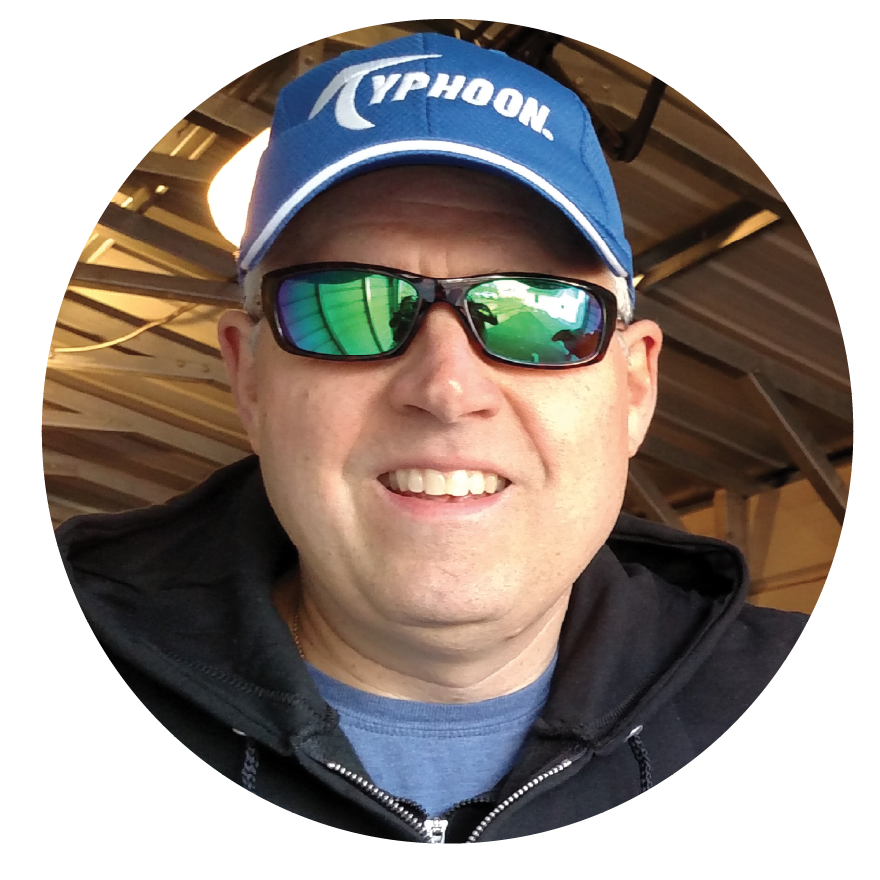 FORECAST BY: Dan is an avid angler and host of the television show "Go Fish with Dan Kenney." The television program airs via the Charter Spectrum network and is seen on YouTube at youtube.com/gofishdanshow. Dan also runs the New England Fishing & Outdoor Expo. Dan wears Typhoon polarized sunglasses on all of his fishing adventures.