By: Greg Knapp
Getting Bit Guide Service
616-570-2946
www.gettingbitguideservice.com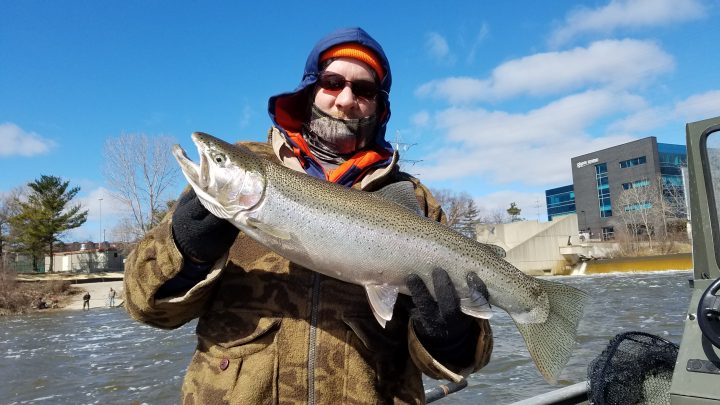 The Grand River usually fishes well for steelhead into that first week of April depending on the weather. If we have a warm spring the fish usually blow through Grand Rapids and head upstream to Webber or hit the tributaries to spawn. Good ways to catch spring steelhead are bottom bouncing with wobble glos, spawnbags, or egg flies. Float fishing with beads, spawn, or jigs. Plug fishing with baits such as maglips, Flatbush, or hot n tots. If the main river is too high or warm, try the tributaries that usually run clear and cool. Dropbacks can be intercepted on their way down as they are usually hungry and eager to hit just about any bait.
Smallmouth fishing usually heats up towards the end of the month as well. Fishing tubes, minnows, or jigs will catch the attention of the pre-spawn smallmouth.