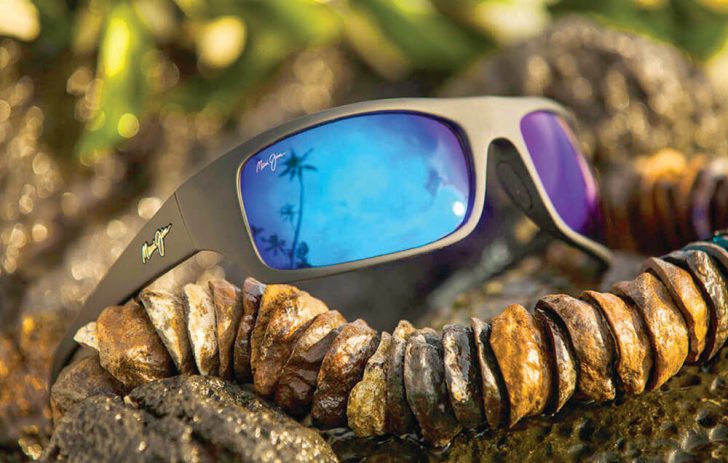 Fishing is about being in the right place, at the right time, with the right gear.
One bit of gear nearly every angler uses yet may take for granted are sunglasses. But when it comes to fishing sunglasses, what separates a good pair from a great pair?
First, fishing sunglasses should always be polarized. Polarization eliminates glare reflecting off of the water, to better show what's happening under the surface. Not all polarization is equal. Some polarized sunglasses block only 20 to 30 percent of glare.
Maui Jim Sunglasses feature patented PolarizedPlus2 technology, eliminating 99.9 percent of glare using high-efficiency, proprietary polarizing film. Maui Jim's lens materials also stand out. Their SuperThin Glass is 20 percent lighter than standard glass and is saltwater resistant so they won't peel after too much time at sea. Add it all up, and Maui Jim Sunglasses offer anglers unmatched color, clarity, and detail.
It's also important to have the correct lens color to match conditions. Days with varying conditions, from overcast to sunny, are best suited for more versatile lens colors, such as Maui Jim's HCL Bronze, Maui HT or MauiRose. For days when the sun is on blast, a darker lens color like Maui Jim's Neutral Grey is your best bet.
Another obvious reason any angler should wear quality sunglasses is eye protection. Maui Jim's block 100 percent of harmful UV rays from the eyes and surrounding areas, and are the only premium sunglasses to have the Skin Cancer Foundation's Seal of Recommendation.
Finally, because accidents happen, a stout warranty never hurts. Maui Jim's two-year warranty and unparalleled customer service can ease fears of the occasional mishap.
So, before your next fishing adventure, be sure to pack a quality pair of sunglasses like Maui Jims. The difference will be crystal clear!