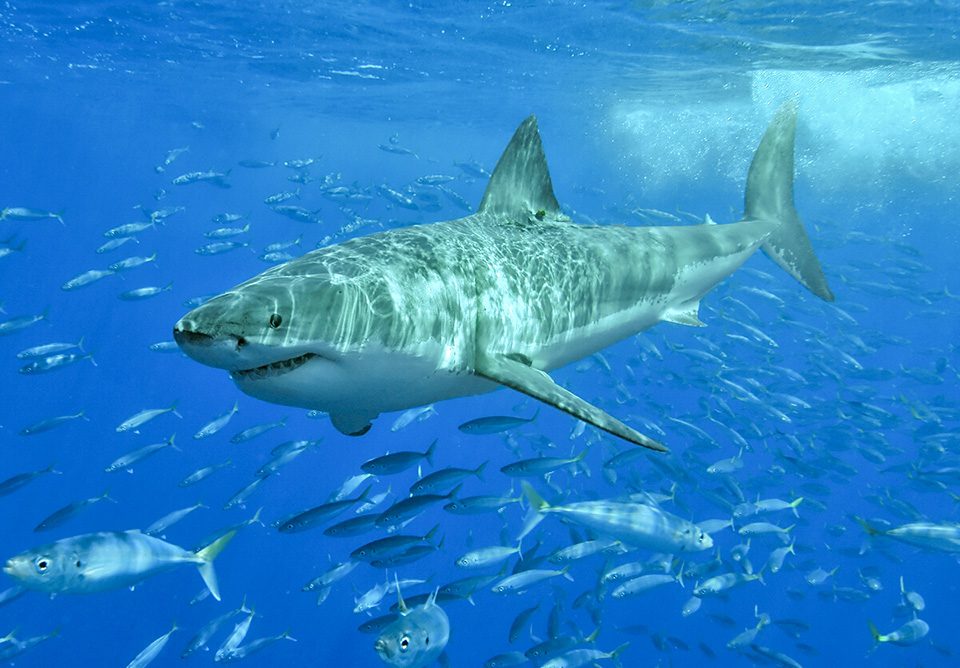 There's been a spate of very interesting shark encounters in recent weeks. From an enormous feeding frenzy breaking out around a small fishing boat off Louisiana to a diver literally losing his head in Mexico's Gulf of California, these events should serve to remind us that although shark attacks are rare, humans are wise to proceed with caution when they enter the water.
• On Jan. 6, the first fatal shark attack of 2023 occurred off the coast of Sonora in western Mexico. While freediving for ax tripe, a mollusk similar to scallops, in Tobari Bay on the Gulf of California, Manuel Lopez was attacked by an estimated 19-foot-long white shark that ripped his head off his body.
According to numerous reports, a horrified fisherman saw the attack and said the shark ripped off Lopez's head and bit both of his shoulders. Divers had been warned of the presence of sharks in the area, which is used by female great whites when they are pregnant during December and January.
• On February 21, Louisiana angler Dillon May captured a video from the Gulf of Mexico that has since gone viral on social media. The anglers were fishing for tuna and wahoo about 10 miles out of Venice Louisiana when they saw what they thought was a tuna boil and raced toward a large pod of menhaden in hopes of finding some action. They found themselves in the middle of an amazing feeding frenzy, in which hundreds of sharks were slashing baitfish on the surface all around them.
The owner of the boat, Mark Hardesty, later told Fox News that shark populations offshore in the Gulf are "like a cockroach infestation," and that harvest restrictions on sharks are hurting the fishing for other gamefish.
• On Feb. 26, an Argentinian fisherman was cleaning a 5-foot-long school shark he caught in the Atlantic off Chubut, Argentina, when he found the tattooed remains of a missing man in its stomach. Because of a green and red rose tattoo, authorities were able to identify the forearm of Diego Barria, who had been missing since Feb. 18.
After finding Barria's wrecked ATV in the rocks on the beach, authorities theorized he died in an ATV wreck and the tide washed him to sea before he was eaten by the shark.