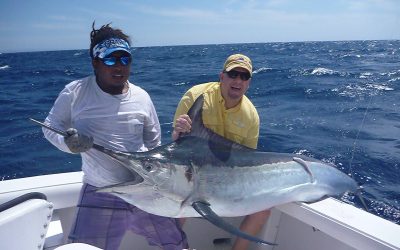 Greetings Anglers, Rick here from Dream On Sport Fishing located in the Northern Pacific Zone of Costa Rica in the province of Guanacaste.
As we head into April & May there should be some noticeable changes in the local fishery. January through March are all pretty much the same around here as we generally experience a dip in a few of the migratory species. Although available year-round, April and May see the return of large numbers of Dorado and Sailfish in April and Marlin (Blues & Blacks) as well as Wahoo in May.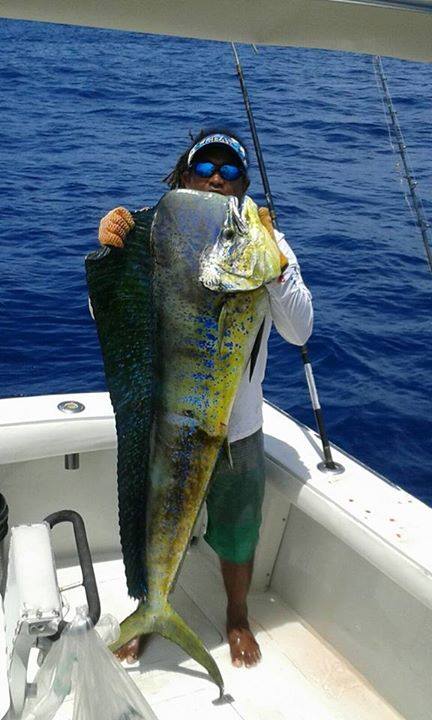 The last few months had some cooler than normal water temperatures likely due to La Nina. This caused a noticeable decline in the local bite. With those effects now behind us and the hottest month of the year (April) upon us, we hope that normal water conditions return and the local biting resumes its normal ferocity.
May rings in the traditional start of our 'Green-Season' and the start of the best fishing of the year which will run through September. Anyone who has traveled to Costa Rica in the Green-Season knows it's a terrific time to visit. The temperature drops a bit, the winds die down, the rain returns to freshen up the landscape, the fishing is world class and the prices of vacation rentals and accommodations drop. Last year we saw return airfare from cities like New York, Los Angeles, and Houston for around $250!
Moving forward I will be contributing to Coastal Angler regularly and will keep you posted on what's been happening and what to expect in the coming months.
Until next time, Pura Vida!