Gulf of Nicoya Fishing Report and Forecast July and August 2016
The fishing has been good recently. The key is to use live bait and fish early mornings and late afternoons. The bite can be incredibly crazy and then can just as suddenly die off. We are getting up to 4 roosters a day and some big ones in the 60-70 lb range in the mix. Popper fishing and jigging has been off and on and the afternoons have produced the best results with jacks, mackerels and the odd corvina. We have also had snappers and roosters chase poppers but no hookups.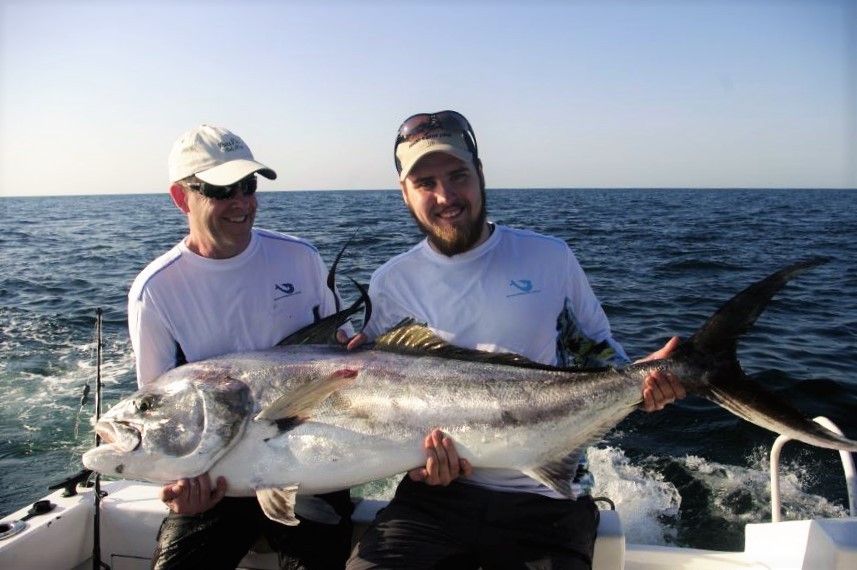 For July and August, the rains should have set in sending the water temperature and clarity down. This will attract more baitfish and the predators will soon follow. There should be more roosters around as well as hordes of hungry jacks. Mackerels are always right in the mix as well. The needlefish show up and if conditions are right dorado are usually a mile or two from shore as well. We can expect increased catches on both poppers and jigging. Live baits on the bottom will fire up the big dogtooth snappers as well.
Thomas Jones
Bahia Rica Kayak and Fishing Lodge