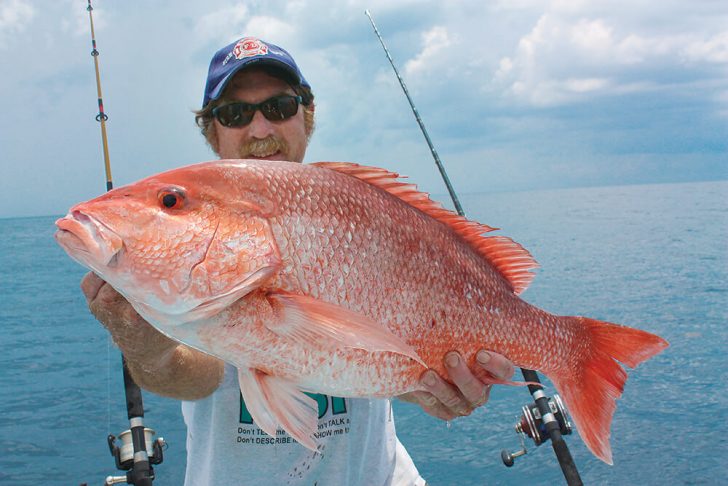 In mid-June, the U.S. Department of Commerce (DOC) announced that private recreational anglers would be allowed an additional 39 days to harvest red snapper in federal waters of the Gulf of Mexico.
This allowance, the result of negotiations between the five Gulf states and the DOC, comes on the heels of the shortest recreational red snapper season in history. Private recreational anglers were originally allowed just three days of snapper fishing in federal waters June 1-3.
This newly re-opened season consists of three-day weekends, Fridays through Sundays, June 16 through Sept. 4 (Labor Day).
The extension, however, comes with a tradeoff. State controlled waters extend out to 9 miles, and federally controlled waters are from 9 miles out to 200 miles. In exchange for the additional opportunities in federal waters, state waters will be closed to red snapper harvest for private recreational anglers Mondays through Thursdays this summer. Mississippi, Louisiana, and Texas have indicated there might be additional fishing days in state waters this fall depending on the harvest estimates from the summer season.
This extension does not make any changes to the quota or season length for the federally permitted for-hire component of the recreational fishery or the commercial individual fishing quota program and the 2017 commercial quota.