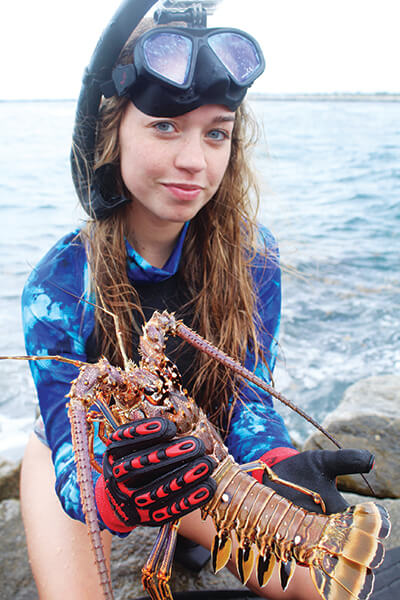 The HammerHead Dentex, Mahi Mahi Ahi gloves are protection on "rear-knuckle" steroids!
Hammerhead has taken its best-selling red Dentex cut-resistant gloves and added a thick coat of "EKP" or Enhanced Knuckle Protection to create the perfect gloves for spearfishing and lobstering.
Dentex gloves were already the No. 1 best-selling protective gloves for warm water. Made from special UHMW ANSI Level 5 fabrics, they are light, flexible and offer incredible cut and puncture resistant protection up to 15 times stronger than steel. With chemical- and heat-resistant Nitrile Grip coating, you'll never lose your grip on pole spears, rocks, fillet knives, lobster snares or with any application where extra grip is desired.
With the addition of EKP, Hammerhead has brought a new and improved glove to the marketplace that offers complete protection for the front as well as the back of your hands and especially your knuckles.