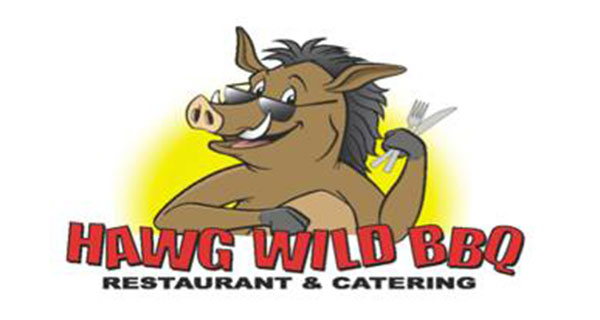 It all began for Don Brown, a Brevard native, in the 1980s. Don went into the Air Force and also worked on a tobacco farm. Every Friday, there was a man, Mr. Davis, who cooked barbecue behind his house in Pikeville. And every Friday, everyone would go eat barbecue. "In fact, everybody would get all excited about it," Don says. "I didn't understand what the big deal was, I didn't even eat the first day. I think I ate part of the chicken and threw the pork away. But the next Friday came around and we went back to Mr. Davis' house, and I ate a litte bit more. In a couple of weeks, come 11:30 am, my mouth would begin to water. It was eastern North Carolina-style barbecue. I loved it."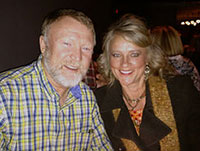 After discovering what would later become his career, Don sampled many other types of barbecue in the eastern part of the state every Sunday. He was also influenced by Randy McCall, who owns barbecue restaurants in Goldsboro, Morehead City, and Jacksonville.
Hawg Wild initially opened in December of 1997. But on July 7, 2001, a late-night fire literally brought Hawg Wild to its knees. Looking back on the devastating incident, Don says it was actually a blessing in disguise. "Every burden that was on me was lifted and gone. There are so many blessings that came from that fire. Our family has spent more time together, all of us;" although the rebuilding effort was exhausting. As far as restarting, it's exciting, but difficult. Putting in a countless amount of hours. The final result of the new Hawg Wild, Don says "I love it!"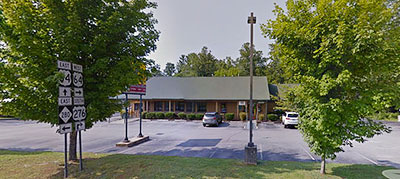 Hawg Wild BBQ features a full menu of mouth-watering Eastern and Western bar-b-que and much more. It's a neighborhood gathering place for great barbecue, fun and life-long memories. Now hosting dinner parties, banquets, and catering any type of event. Mountain bikers, hikers, campers, local patrons, tourists and leaf lookers, we look forward to making your visit with us satisfying and comfortable. COME ON IN!
For more, visit www.hawgwild-bbq.com.