The best part of the fishing season is right around the corner on the northern Pacific Coast of Costa Rica.
The inshore bite for cubera snapper and grouper remains consistent up and down the Pacific Coast. These reef fisheries are less affected by bait movement and seem to be more influenced by moon phase or tidal swings.
Vertical jigs coupled with a cloud of chunked fresh bonita is the presentation that lures the big ones off of the reefs, with the more enterprising anglers dropping bridle-hooked live bonita.
Boats going offshore are finding that the 1000-foot ledge at the 8-mile mark yields dorados of all sizes, from 5-pound schoolies to 60-plus-pound bulls. Dorado will rule this food chain until late May or early June when big yellowfin tuna will swarm in from the north. This changeover is marked by giant schools of spinning porpoises attacking the yellowfins mixed in with marlin and sailfish on the prowl.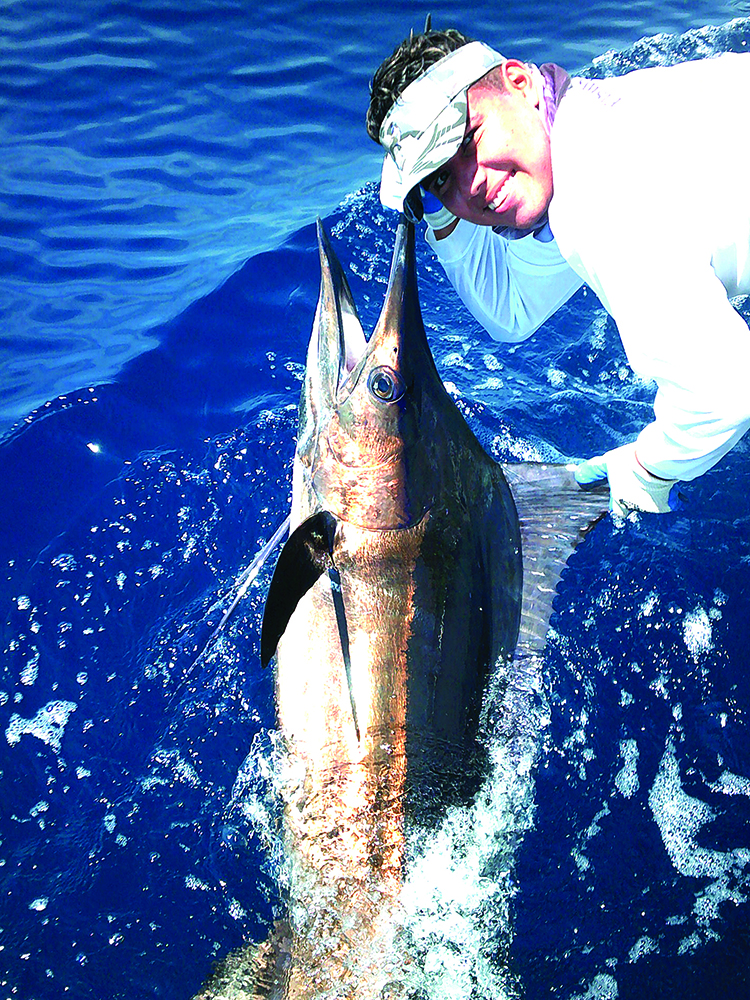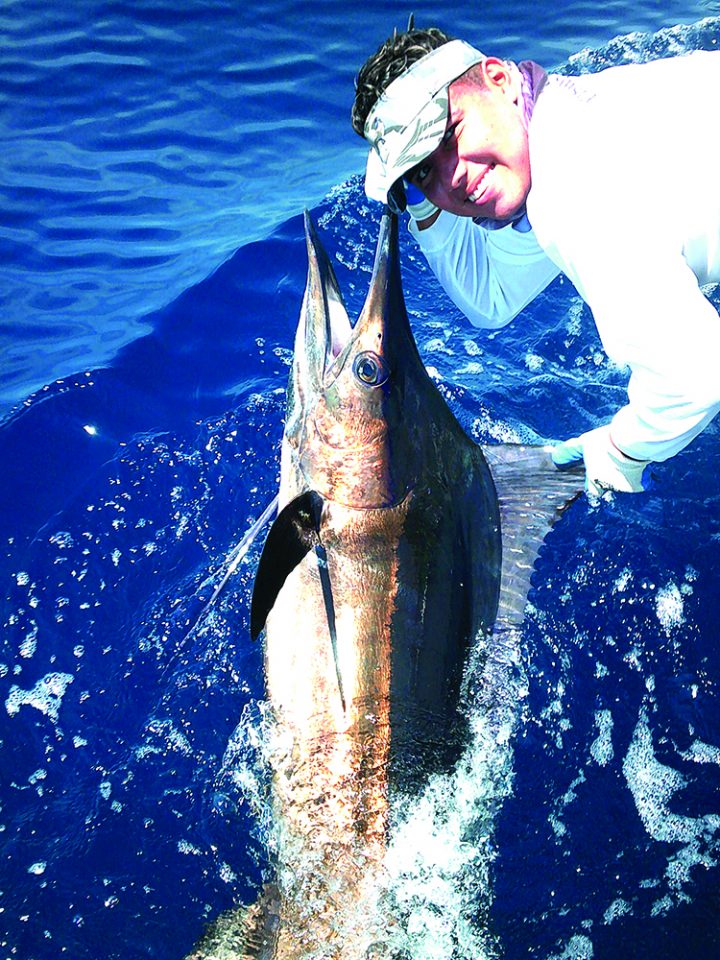 The extreme water clarity here dictates tackle choices when trolling for billfish, dorado and yellowfin tuna; brightly colored lures and complicated teasers tend to spook the fish. Successful captains report that a cleanly-rigged, unskirted Ballyhoo is the weapon of choice.
The water temperature will stay high until late June when the evening rains will begin to fill the rivers up in the mountains. In addition to taking the edge off the high water temperature, these rains will wash out trees into the ocean, and floating logs quickly become a full ecosystem for baitfish, table fare, and predatory billfish.
Protected bays dot the coastline of northern Costa Rica's Guanacaste Peninsula on the central Pacific Coast, supporting old-school fishing villages even in the era of sprawling marina resorts in the southern region of the country.
One such bay is Playa Garza, which is home to an armada of 30-foot, sub-300 hp sportfishing boats operated by local captains. Visitors to this region trade the creature comforts and long boat rides of the big marinas for the chance to catch world-class billfish less than 15 miles from shore.
In early April, the 2017 Ship of Fools Tournament was held in Playa Garza with 10 local captains vying for cash, prizes, and bragging rights. The winning boat caught a 450-pound blue marlin approximately 12 miles from shore. Capt. Francisco Rosales on the 26-foot Explorer hooked the fish on a naked ballyhoo.
The bite is expected to peak in July and August, just before the two-month rainy season begins. In August, it's not unheard of to have double-digit sailfish releases on a single eight-hour trip. For the past few years, the late-summer action has been white hot with several boats reporting multiple billfish grand slams.