Herradura Fishing Forecast April and May 2016
We have had a bit of an unusual fishing season so far this year. Our sailfish numbers have been very good, but a little slower than last year's banner numbers, but we have had plentiful yellowfin tunas filling any gap in the action over past few months. The Dorado never seemed to show in any consistent numbers, but there have been good numbers of marlin around and some excellent fishing inshore.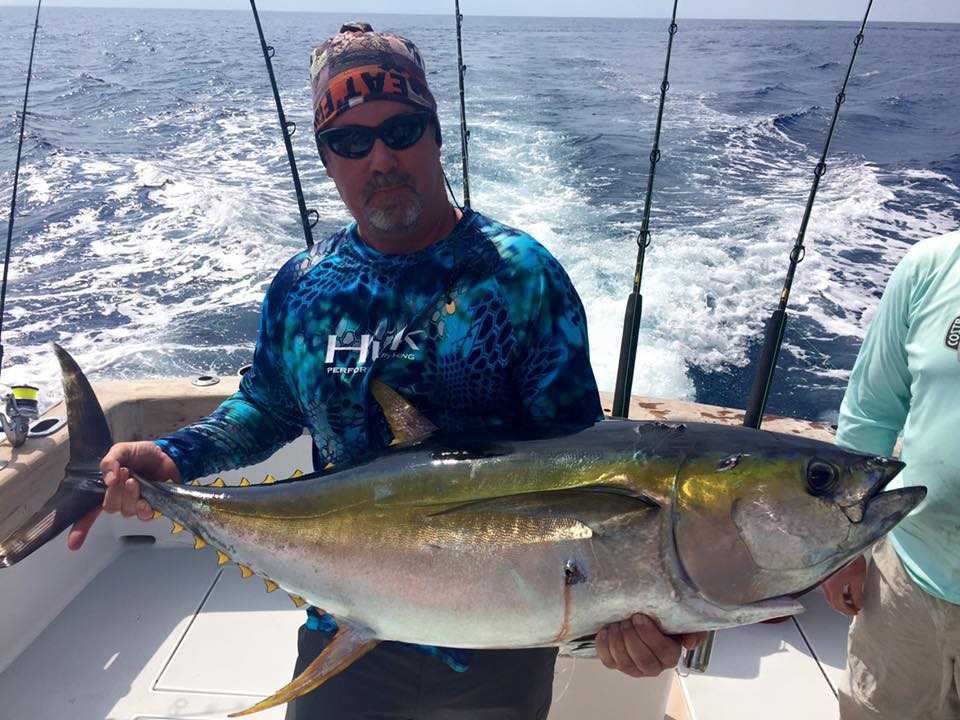 As we move towards April and May, we have some excellent opportunities approaching.
The very peak sailfish bite over past few years has been in late March and April. It is not uncommon to get 50 or more bites a day if you are in the right place. The big numbers of sailfish tend to hang around offshore through April and into early May when they begin to taper off. As the sailfish numbers begin to decline, May begins the transition to green season, which is an excellent time for Marlin and yellowfin tunas offshore. The green season rain begins to flush out wood and debris accumulated in the dry riverbeds and creeks, which eventually makes it way offshore. Finding a good log holding bait, like bonitos and small yellowfins is one of the best scenarios for getting multiple marlin shots.
Larger yellowfins will be common around pods of spinner or spotted dolphins. Flocks of birds diving near the porpoises is an almost sure giveaway that tunas are in the area, and it is also common to find marlin nearby looking for a yellowfin for dinner.
Inshore fishing will be good for rooster fish and snappers, and the bottom fishing tends to start getting very good in May and improves over the following months for grouper and silky snappers.