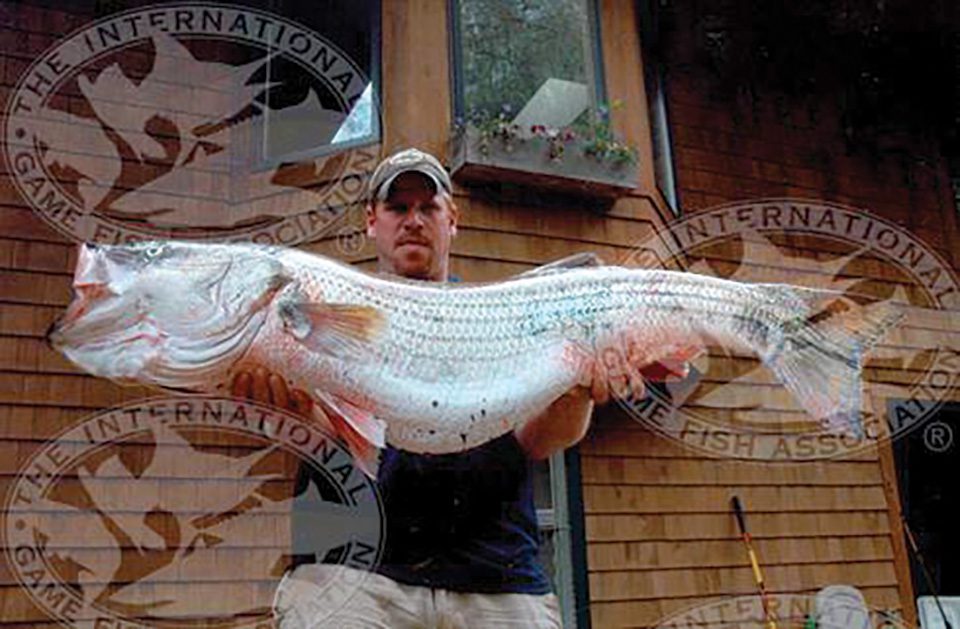 By Tom Schlichter
It's no secret really big stripers patrol the eastern end of Long Island Sound. Just ask Greg Myerson; he found the biggest one in August of 2012 – the IGFA world record, which weighed 81 pounds 14 ounces!
Lucky catch? Hardly. Myerson, 50, of Wallingford, Connecticut, has targeted big bass in these waters since childhood. Over last decade he's hauled in numerous 50- and 60-pounders, plus a 73-pound behemoth, in addition to the top prize.
"I've released some others," he said, "that might have broken my own record."
What draws such big fish into the area? Myerson believes it's a search for lobster.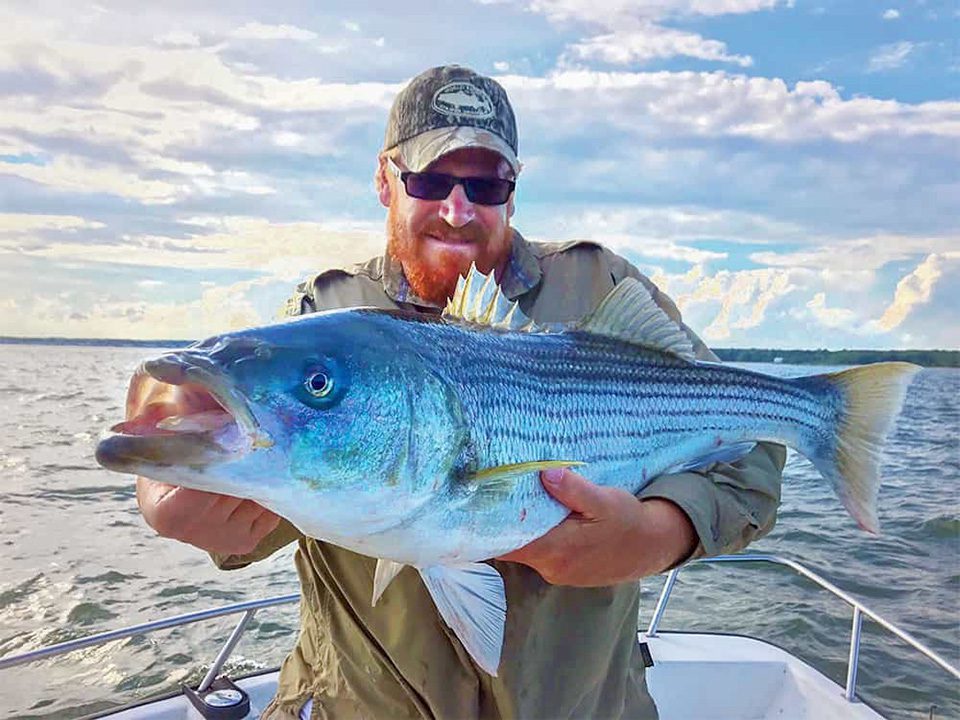 "The eastern end of Long Island Sound is very rocky and, until recently, it held a ton of lobsters," he said. "Big bass are lazy. They don't like fighting strong currents, so they slip in behind submerged boulders or hold in the lee of outcroppings and reefs. That's where lobsters like to feed, too, so it's a convenient ambush spot for the bass."
Myerson noted there is plenty of good bottom to investigate here.
"Southwest Ledge and Southwest Reef make good starting points," he stated, "but there are other obvious opportunities if you poke around."
Once he finds a spot, the current striper king follows a specific routine. He'll chart a path that avoids lobster pots but still allows access to the lee side of submerged boulders. He'll fish when the tide is flowing slowly and prefers to ply his trade after dark, just past slack high water, and on the last quarter of the moon.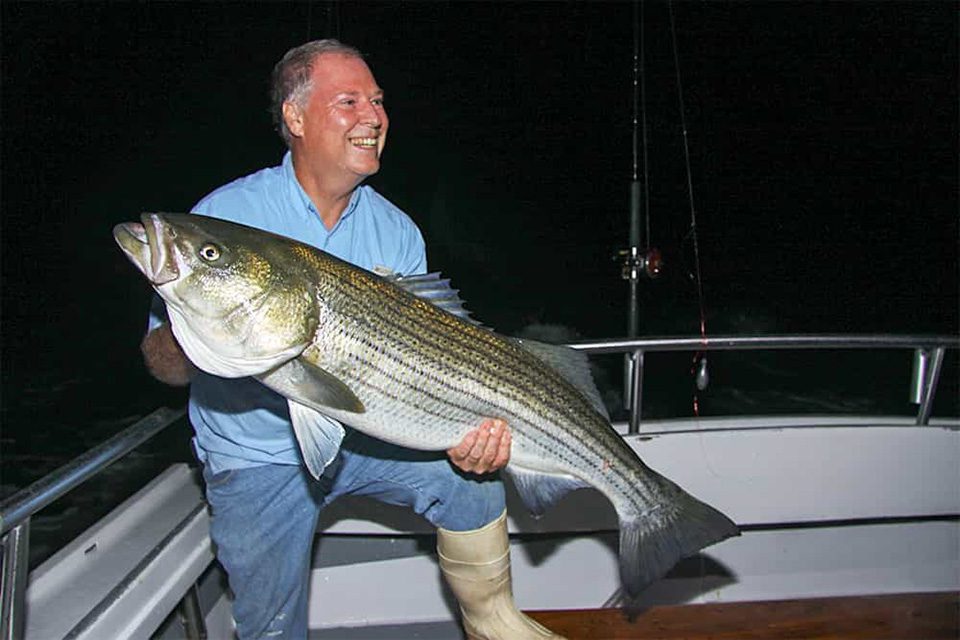 "Lobster feed best from 0 to 1.4 knots of current," he explained, "so that's when the biggest bass chew, too."
Myerson's secret weapon is a special sinker he's developed and now markets through his business, World Record Striper Company (worldrecordstripercompany.com). Called a Rattlesinker, it rattles at the same 10-decibel sound level lobsters use to send out a buzzing underwater warning when danger enters the area. When bass hear the rattle, they start looking for food.
Myerson uses a clip to attach the sinker to a three-way swivel and a 5-foot length of fluorocarbon leader that terminates in 5/0 eel hook to present an eel. Using conventional tackle and a braided main line, he bounces the sinker across the bottom as the eel follows behind. The rattling sound and sea snake have proven to be a lethal combination cow bass just can't resist.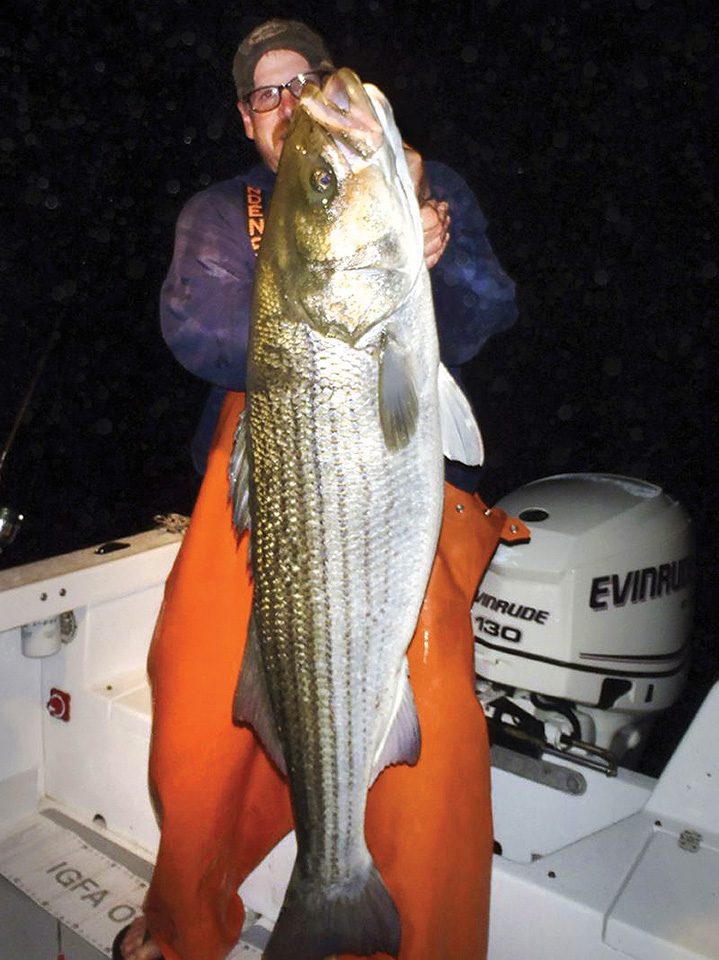 Myerson said he's sure there's bigger bass still to be caught in Connecticut's waters.
"I think it's possible to break 100 pounds here someday," he stated, "at least as long as the lobsters stay around."
If you'd like to give the cow stripers of Eastern Long Island Sound a shot, you can stay at The Water's Edge Resort and Spa (www.watersedgeresortandspa.com) in Old Saybrook or The Madison Beach Hotel (@madisonbeachhotel). For a charter trip, consider Flying Connie Charters (www.flyingconnie.com) out of Clinton or fish with Myerson though his World Record Striper Company (www.worldrecordstripercompany.com), the same place you can purchase Rattlesinkers should you want to give them a try.